Each year gets better and better, with every video bringing new delights of emerging queer porn performers and brilliant new episodes starring couples and crushes. When performers script the scenes, we're bound to be surprised with a CrashPad first.
1. It's hard to believe it took nearly 200 episodes for a G-Spotter attachment (designed for the infamous Magic Wand Vibrator) to appear on the CrashPad, but appear it did, in episode 199. Only took 10 years for first-time visitors Nenetl Avril and Verta to give us a CrashPad sex-toy first!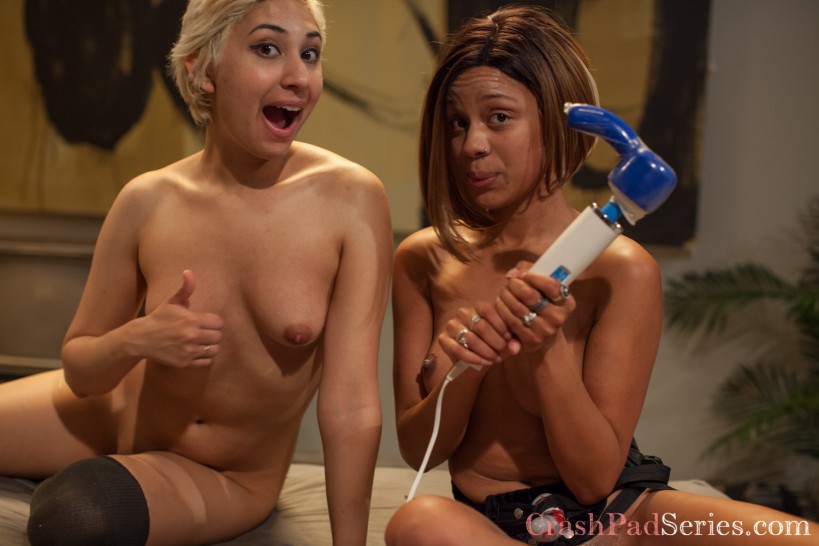 ---
2. While our safer sex supply cabinet is stocked to the brim with latex and non-latex barriers of all shapes and sizes, a few kinds are usually overlooked, like the FC2. That didn't stop Paris Lincoln and Sami Price from becoming the first CrashPad performers to use an internal condom for vaginal intercourse. (Has anyone seen this in porn before? This may be a first in porn history!)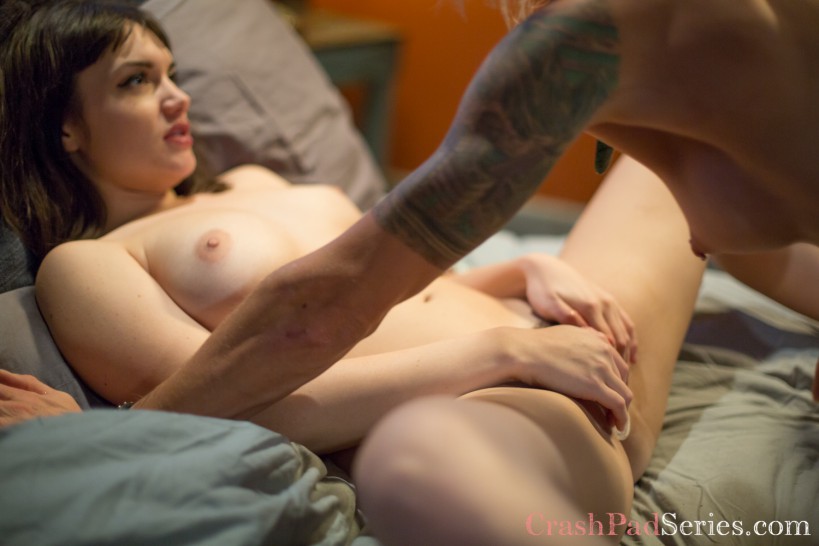 ---
3. Jessica Creepshow puts on a kink show in her first CrashPad visit with Joey Minx, and reveals in the BTS that her first visage of the pad occurred during her earlier days dancing at San Francisco's notorious Lusty Lady. (RIP to the world's only unionized worker owned peep show, which used to play CrashPad in its photo booth!)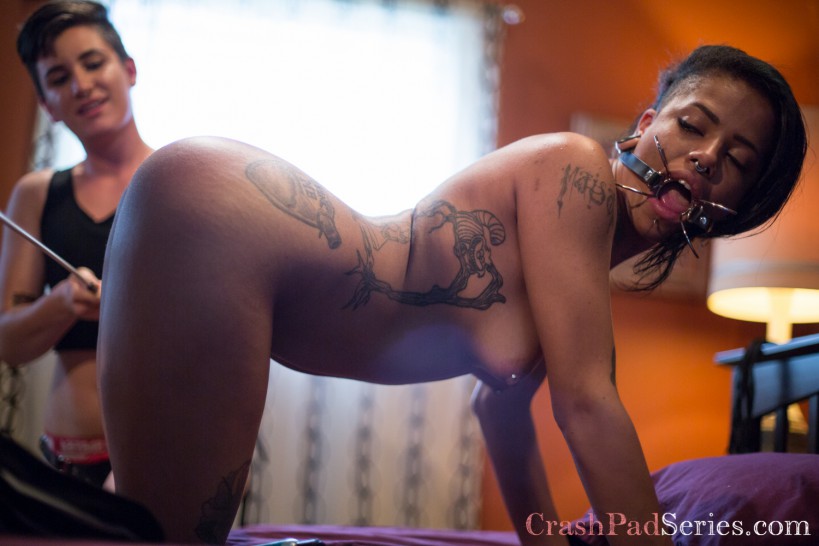 ---
4. One of Papí Coxxx's super powers is inducing an orgasm from Cyd by using their knee! Following a rousing scene, the two veteran CrashPad performers got real behind the scenes talking safer sex and sex worker stigmas.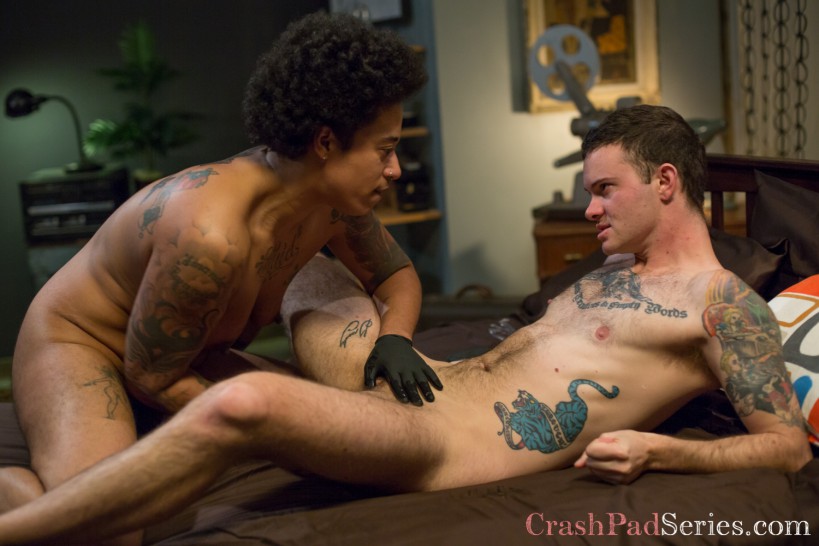 ---
5. Valentine returned to the CrashPad (for an extremely well-timed Valentine's Day update) with her real-life girlfriend Ember!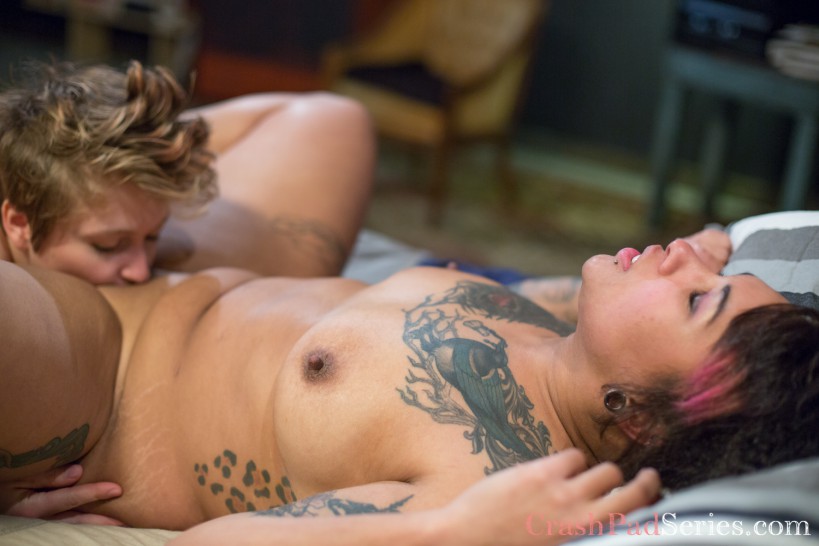 ---
6. We couldn't help but smile as first time CrashPad visitor and Spanish porn starlet Amarna Miller and hairy porn queen Nikki Silver prove that when the fucking gets rough, the rough get silly!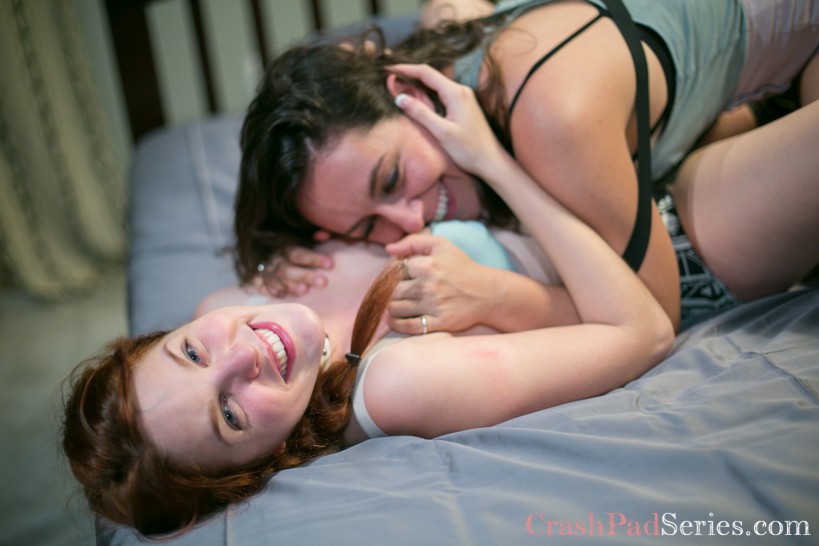 ---
7. First-time visitors Kay Kardia and Lux Fury brought burlesque into the bedroom. They may have little bit of real-life experience. Tassel Twirling, anyone?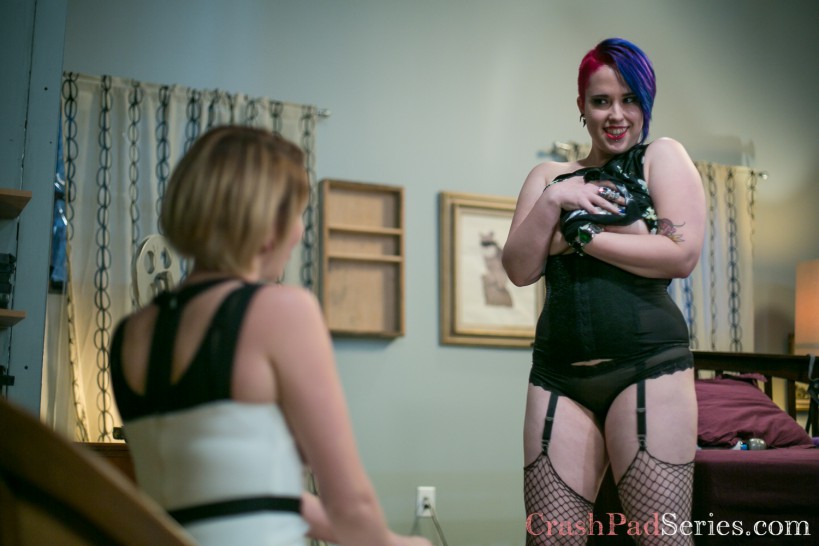 ---
8. While many of CrashPad's performers are long-time lovers, Louise Thirteen and Lyric Seal meet for the first time IRL right on the set, and shortly after, demonstrated some of the hottest thigh harness action we've yet to see on our screen. BTW, have you read Lyric's advice column?)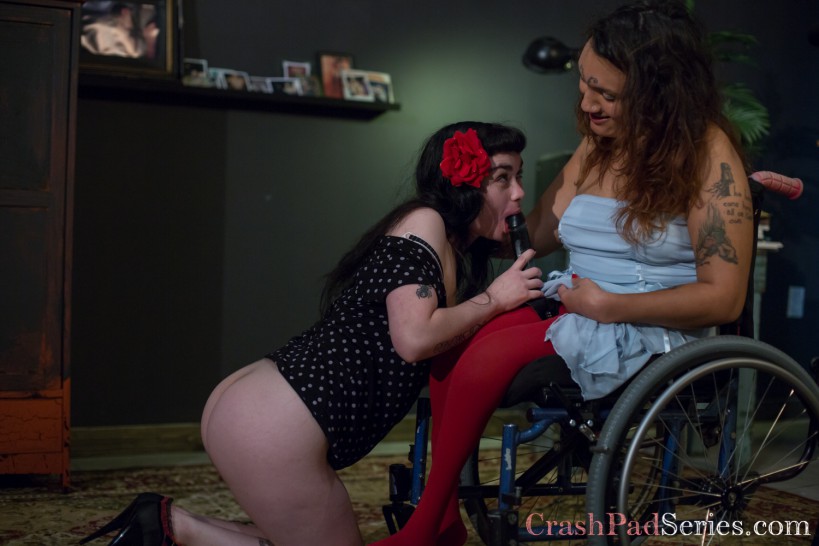 ---
9. Brooklyn Flaco and Golden Curlz are real-life BFFs as well as regulars at the CrashPad, but this shoot became their first time working together becoming friends with (porno) benefits!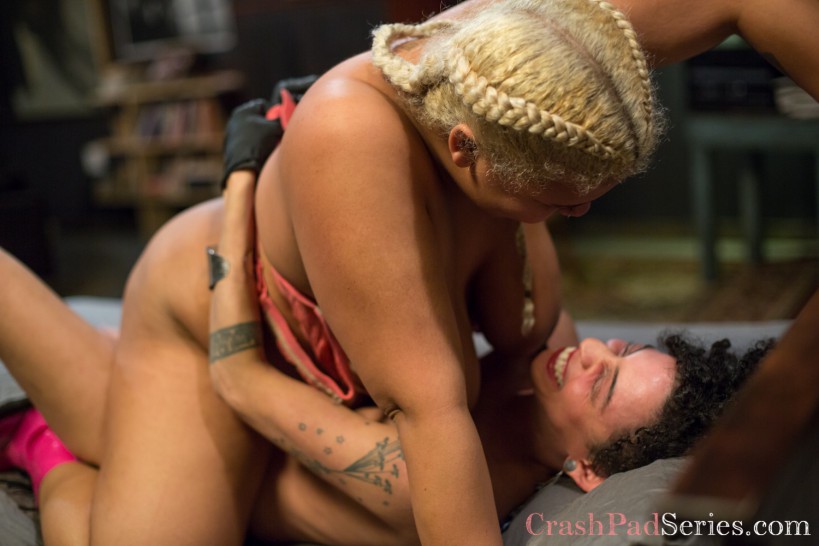 ---
10. CrashPad first timersEvie Elliot and Ingrid Mouth entertained mutual crushes over the Internet. Adorable AF, they broke the ice when they paused the scene to go digging for a strap-on. We're not the only ones who are very glad they found it.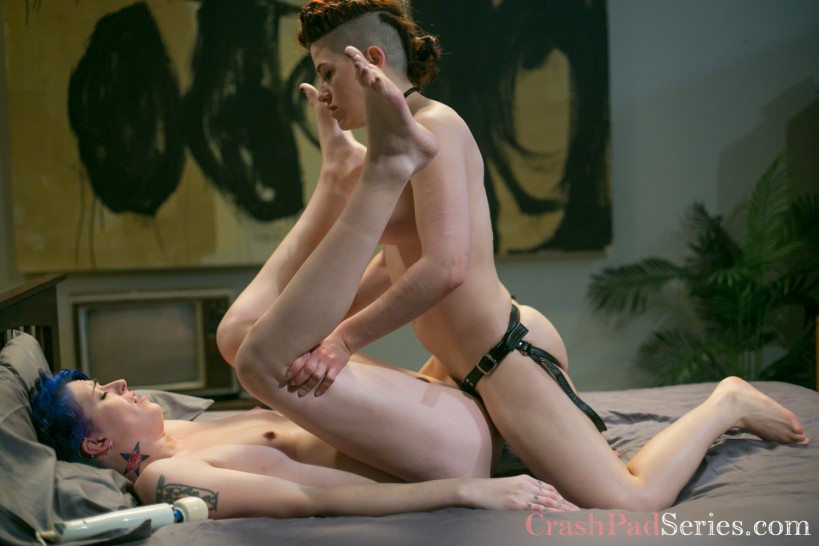 ---
11. Though episodes are traditionally performer-scripted, we held our very FIRST script-writing contest and produced TRAINING DAY, a special CrashPad episode starring Jiz Lee and Nikki Darling! Thanks New York Toy Collective for collaborating on this unique occasion and to the winning writer, Treasure. Also our first shoot on a weight bench!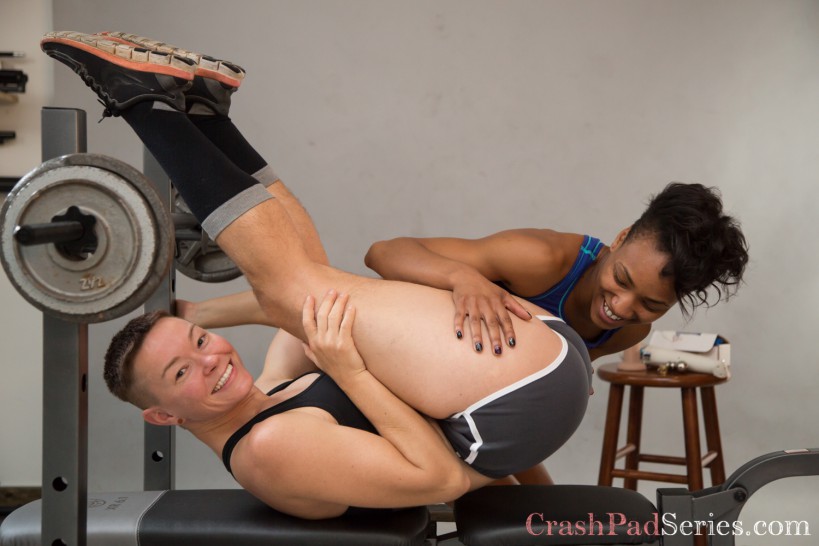 ---
12. Ozreal returned to the CrashPad with her girlfriend Lily and we've been smiling ever since. (Also, look out for Oz in Shine Louise Houston's next feature film, SNAPSHOT!)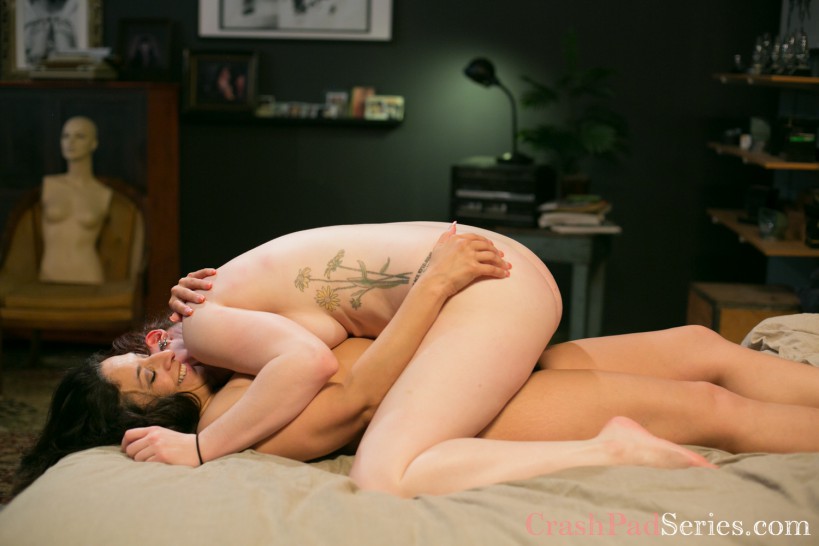 ---
13. Arabelle Raphael and Daisy Ducati scripted a plot scenario where sex workers fuck on their own terms. (There is everything right in this picture.) The episode also features our first bird's eye shot since 2005's original film!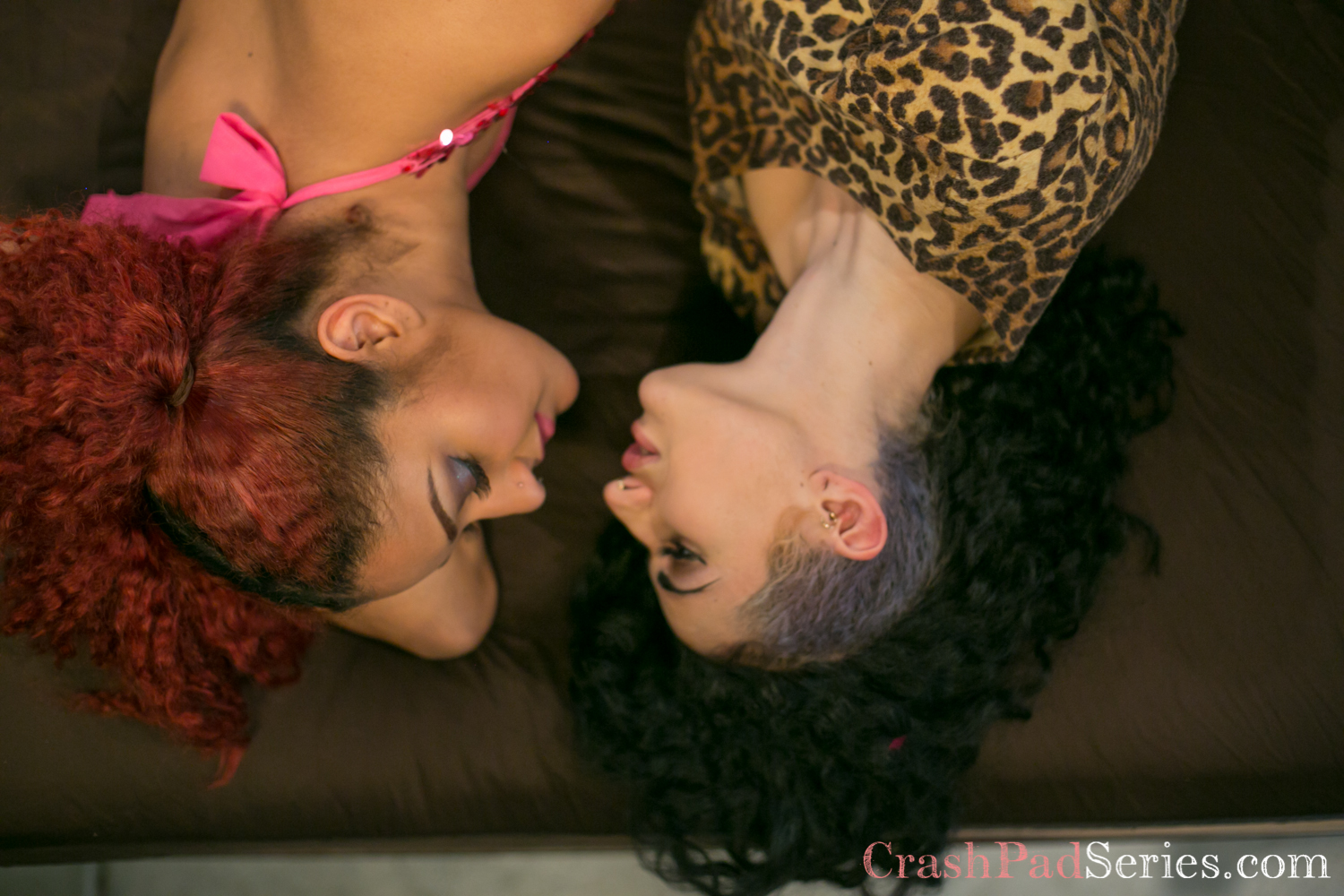 ---
14. First-time CrashPad stars Leah Lockhart and Tiffany Starr go "big" in what Leah later calls her best porn shoot ever — awwww! Come back ANY time!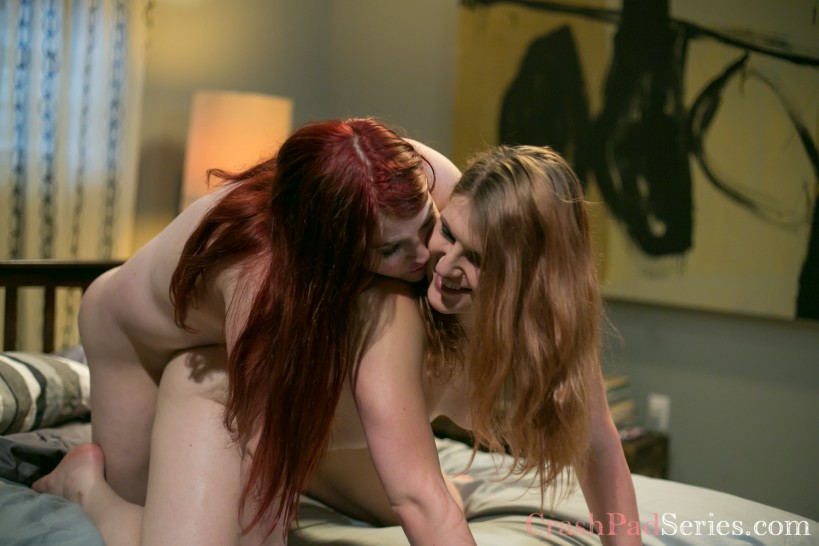 ---
15. Another first-time CrashPad pair, Lea Hart and Mona Wales are professionals who can appreciate a familiar porn environment. The two knock boots and later dish about safer sex and what it's like shooting for queer porn vs conventional "girl-girl" sets.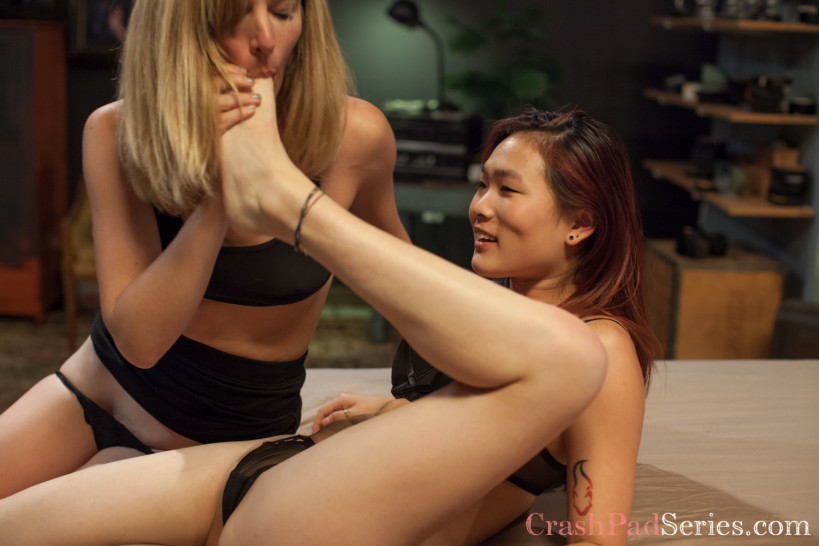 ---
16. The fact that Andre Shakti actually hates the color pink made all those surprise balloons decorating the CrashPad quite a comical addition. Big thanks to first-time performer Sailor for helping us all ring in our 200th episode!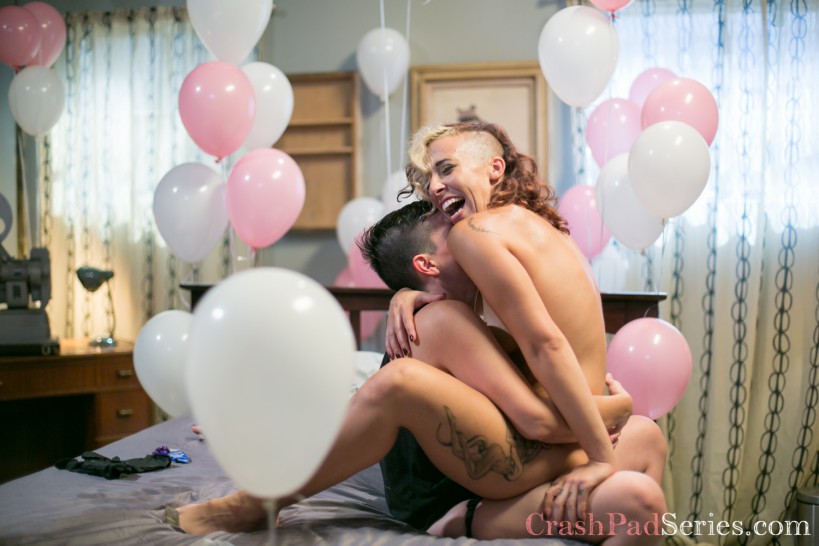 ---
17. When Devon Wipp brought CrashPad first-timer Milo Elizabeth with him during his most recent visit to the set, we all got to watch the sparks fly!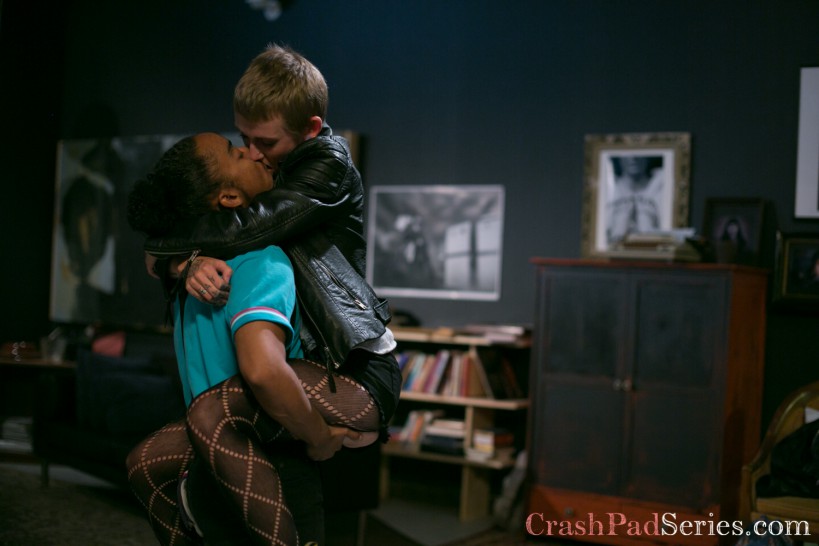 ---
18. We interrupt this moment for a special announcement… Shine made her first theme-specific director's compilation, editing together a mesmerizing film collage of her favorite CrashPad orgasms. (So, that happened!)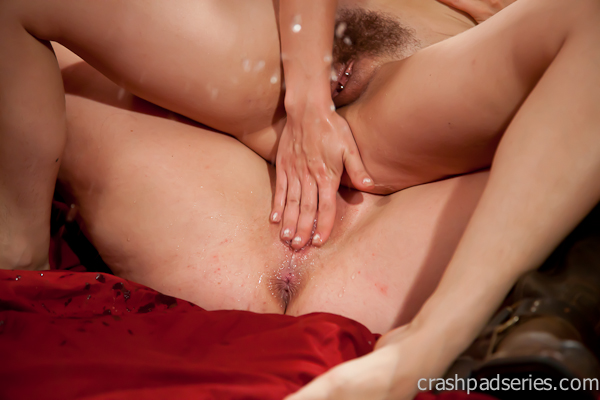 ---
19. New performers Rex Aralia and Vixen didn't waste any time going to town and each other! With our CrashPad studio set re-arranged, it was the first time in a while that we filmed with a limited angle.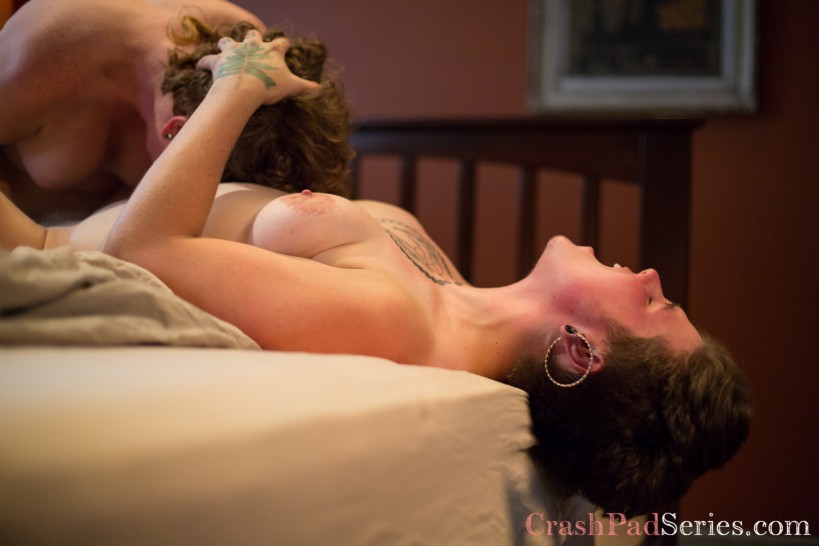 ---
20. Could this episode with first time visitors Namira Rot and Rue Griskot be our very first full-on anal fisting scene? It's certainly the first #nerdcore CrashPad intro. Porn intro using Magic: the gathering… need we go on?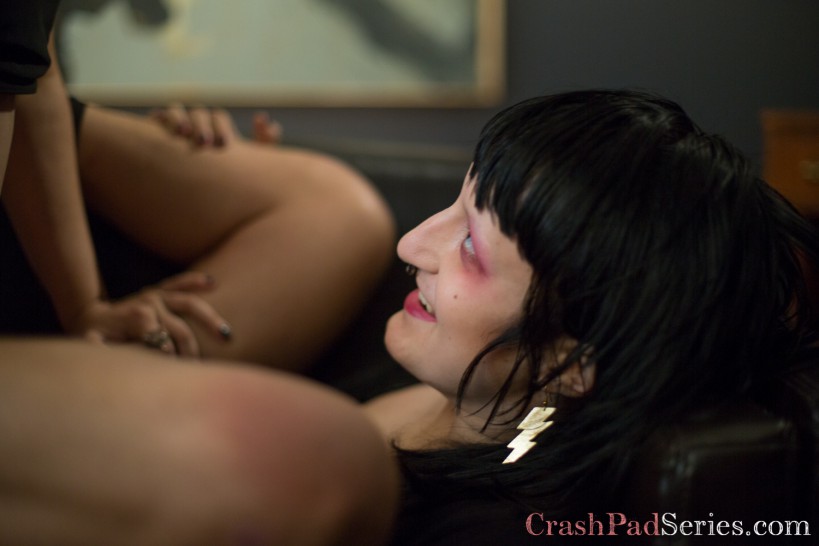 ---
21. And finally, our finale! Shine wraps the year with CrashPad's classic Tchaikovsky end-of-year video compilation. (If you haven't witnessed Shine's porno set to the 1812 Overture, it's a site to be seen.) From all of us to all of you, thanks for an amazing 2015!