About CrashPadSeries
The Plot: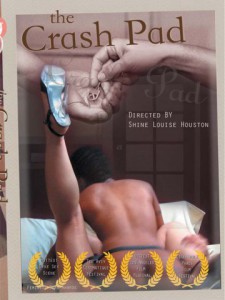 Based on the Feminist Porn Award's "Hottest Dyke Sex Scene" and queer sex cult classic The Crash Pad, CrashPadSeries.com continues the story of a secret apartment in San Francisco dedicated to hot, queer sex. Thanks to the voyeuristic supervision of the Keymaster — played by director Shine Louise Houston — the lube never runs out, the sheets are always clean (no matter how much you soaked them the night before), and your wildest fantasies can come true. The only rule? You need a Key to get in, and once you've used it seven times, you have to pass it on.
This is your Key to the Crash Pad. Stick it in.
Who We Are:
Pink and White Productions creates adult entertainment that exposes the complexities of queer sexual desire. Taking inspiration from many different sources, Pink and White is dedicated to producing sexy and exciting images that reflect today's blurred gender lines and fluid sexualities.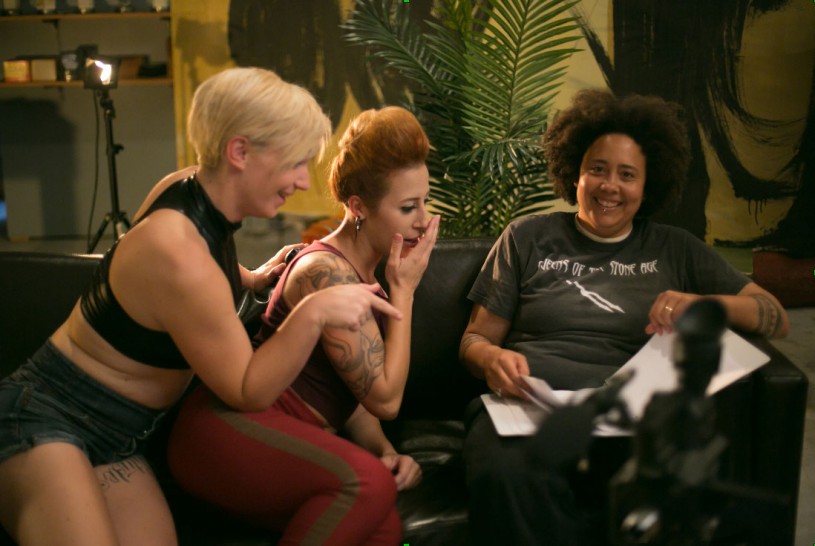 As founder and director of Pink and White Productions, Shine Louise Houston has always had unique vision. Graduating from San Francisco Arts Institute with a Bachelors in Fine Art Film, her works have become the new gold standard of adult cinema. During a five year position at the women-owned, sex toy purveyor Good Vibrations, Shine recognized an underserved demand for an alternative to mainstream pornography, and began to create well-crafted queer made porn. Shine's films have been recognized among the next big wave of women-produced porn and have been internationally screened from Amsterdam to New Zealand.
Behind the Scenes:
"I believe there's a lot of room and need to create adult content that's real, that's respectful and powerful… I think it's the perfect place to become political. It's a place where money, sex, media, and ethics converge." – Shine Louise Houston
Casting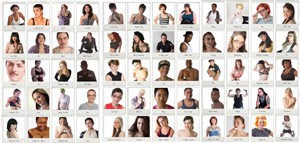 CrashPadSeries.com has long been recognized by lesbians as a dyke porn site, though much like a reflection of queer women's community, we feature people of many genders and sexualities, as well as diverse ethnicities, body types and abilities, and experiences (such as amateur or professional).
Browsing our Stars page, you'll find queer women (cis and trans) as well as trans men, cisgender men, genderqueer and other gender-variant people; performers who are femme, butch, or other gender expressions; people of color; people of differing abilities; people who are fat, thin, athletic, and/or otherwise; people aged 18 to over 50; people with and without tattoos or piercings; and more. Casting priority is placed upon Bay Area-based couples, play-partners, friends with benefits, and mutual crushes. If you don't see yourself represented… we encourage you to apply!
Performer Agency and Consent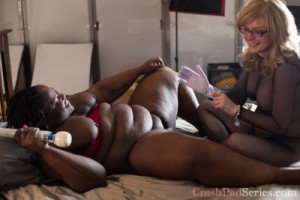 We collaborate with performers to shoot based on how they'd like to be presented. Performers come up with the episode plot (to ad-lib a script, or skip straight to the sex), and negotiate boundaries to decide on mutually consensual actions prior to filming, informing the crew of what they would like to do. If you see a sex act on the site, it's because the performers wanted to do it and the crew consented to film it.
Company Policy: The opinions and beliefs expressed by the people who have appeared on our site are their own and do not reflect those of Pink and White Productions or our crew. Pink and White Productions is not responsible for performers' actions offset. As an entertainment company, our standards while on set include respectful conduct, sobriety (performers are not permitted to shoot if intoxicated), and the understanding that emotional and physical boundaries — including safer sex arrangements — are communicated and respected by all participants.
Sexual Health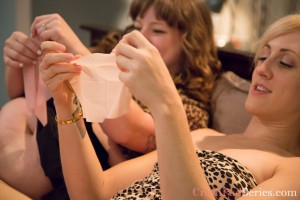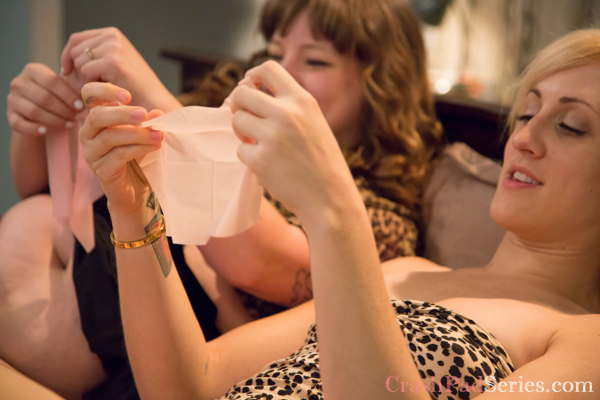 There are three key components of sexual health: Barriers, Testing, and Communication.
Safer sex is risk-aware, consensual sex. (See our Sexual Health and Resources page for more info.) We encourage industry standard STI testing within 14 days of the shoot, and the use of fluid barriers such as condoms, gloves, and dental dams. We also recognize that many of our performers are fluid-bonded partners and are people who are capable of assessing their own sexual health needs. As such, performers have the right to perform as feels safest to them, and performers are responsible for their own sexual health.
Thanks to our Official Safer Sex Sponsor Good Vibrations, we are well-stocked with a variety of supplies available on set (including latex and non-latex condoms, internal condoms, gloves, dams, and many types of lubricant). Performers are also always welcome to bring their own toys and supplies.
Equal Pay: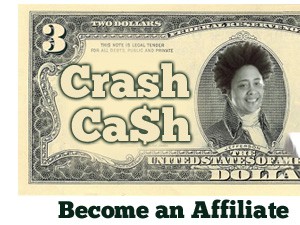 For CrashPadSeries.com, we pay an equal rate regardless of gender, race, body type, age, experience, how even naked you want to get or what kind of activity you choose to do on set. Our current rate is $500 per person for a half-day (3 hours maximum time on set from start to finish, either 10am-1pm or 2-5pm). Scenes are shot for approximately 30-45 minutes, depending on how long performers want to go at it. Payment is made electronically the day of the shoot, after the scene and before the post-shoot interview.
Performers also receive a lifetime membership to CrashPadSeries.com, and have the option to sign up for a special 40% commission from our Affiliate Program, where they can earn ongoing payment from their shoots. Some performers make as much as $50-100/month by promoting past episodes.