CrashPad Performer Application
"Here's the Key to the CrashPad and I want to give it to you. But first, there are rules…"
#1 Performing with CrashPad
CrashPadSeries.com is a San Francisco Bay Area-based website produced by Pink & White Productions. It is based on the dyke sex cult classic, The Crash Pad, about a clandestine San Francisco apartment where a voyeuristic landlord (played by the site's director Shine Louise Houston) supplies keys to the pad's pleasure-seeking visitors so that she can observe their sexual escapades through hidden cameras.
We film CrashPad episodes once a month in San Francisco, with a crew of 4-5 queers/women on set: director, co-director, photographer, and production assistant. It's a fast, fun, and professional environment. We select performers of many genders and sexualities, ages (21-60+), people of all sizes, ethnicities, abilities, and experiences (such as amateur or professional). We prioritize Bay Area couples, play-partners, friends with benefits, and mutual crushes.
#2 Who Can Apply
We accept year-round applications from all interested adults:
Over the age of 21 
Able to provide a valid US Government-Issued proof of identification
We only film in San Francisco so we can only select performers who can travel to San Francisco by their own means.
If you produce your own content, contact us about PinkLabel.tv, our Video on Demand hub for indie and emerging filmmakers.

#3 Performer Rates
Our website CrashPadSeries.com pays an equal fee regardless of gender, race, body type, age, porn experience, how naked you want to get, or what kind of sex you choose to have on set.
Our current rate is $500 per person for a half-day (3 hours maximum time on set from start to finish, either 10am-1pm or 2-5pm). We do not script the sex or cast people in particular roles. Instead, we collaborate with performers to shoot based on how they'd like to be presented. Sex scenes are filmed for approximately 30-45 minutes depending on how long performers want to go at it. Pink & White Productions' performer rates range from feature film projects to short web videos, and payment depends on total time spent on location. Payment is made electronically the day of the shoot, after the scene and before the post-shoot interview.
#4 Earn More Money
Performers can make upwards of $100/month promoting their CrashPad episode through their personal websites and social media. The Pink & White Productions Affiliate Program allows performers, bloggers, sex educators, reviewers, and fans to make a commission from each membership. CrashPad performers receive a special 40% commission. See Affiliates.PinkWhite.Biz for more information and attend our monthly CrashCourse workshop teaching porn professionals to earn the most from your work.

#5 Company Policy
The opinions and beliefs expressed by performers are their own and do not reflect those of Pink & White Productions, CrashPadSeries.com, or our staff. We are not responsible for performers' actions off set. As a company, our standards while on set include respectful conduct, sobriety (performers are not permitted to shoot if intoxicated), and the understanding that emotional and physical boundaries — including safer sex arrangements — are communicated and respected by all participants. Any sexual activity can put a performer at risk for sexually transmitted illnesses (STI's) so we encourage participants to have a clear industry standard STI test within 14 days of the shoot date. Additionally, we recommend the use of safer sex barriers such as condoms, dental dams, and gloves, which we provide. Because many performers work for us with fluid-bonded partners, and because we value performer's sexual autonomy and respect their choices, we recognize that performers have the right to waive tests and/or barrier use at their own risk. As a company policy, performers are responsible for their own sexual health. For more information see our Queer Sexual Health Resources page.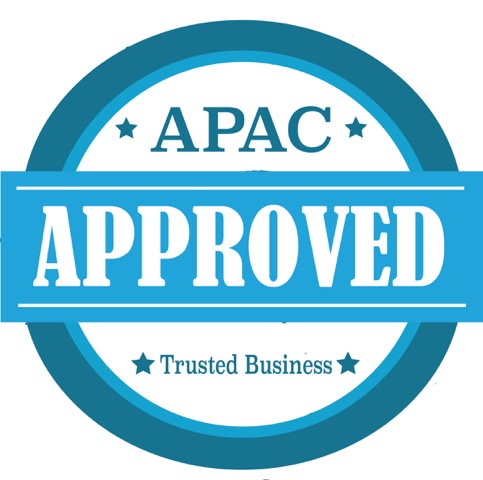 Pink and White Productions strives to uphold ethical productions on its projects, including CrashPadSeries.com and PinkLabel.tv. We support and comply with the Model Bill of Rights as created by the Adult Performer Advocacy Committee, created and voted upon by APAC's members comprised of active workers in the adult film industry. APAC has recognized our studio as one which works hard to provide a safe, respectful, professional workplace where performers can trust to adhere to community standards while on set.
Safety Note: Beware of "producers" who claim to work for our company. Our only casting email is casting@pinkwhite.biz, and with rare exception, we only film in San Francisco. (ie: If you get a message from someone claiming to work at Pink & White but is using a gmail account and wants to book you for a shoot located in another state, it's NOT us!) Please be careful. If someone is lying about representing a company, they may also lie about payment, STI testing, or worse. Report anyone who falsifies information. For safety tips, see Free Speech Coalition's INSPIRE program and connect with mentors at the Adult Performer Advocacy Committee for support.
#6 Already applied but haven't heard back from us?
Due to the high-volume of applicants, we may not reply to your submission. If you haven't heard from us within six months, please apply again. We also limit performers to working with us only once in a six-month period. We want to give new performers an opportunity to get booked because our production schedule shoots once per month. If you have already performed, please wait until it's been at least six months since your last shoot to contact us about future bookings. You can ask to be put on our back-up list if you are local and readily available in the unlikely event that a last minute booking opens up.
#7 First-time Applicants
Curious what it's like to shoot porn with us? Read our FAQ. We highly recommend having a membership to the site so that can watch the episodes and behind the scenes interviews to become familiar with our work. Even if you have performed in porn before, we work in an unscripted, collaborative manner that can be a different experience than other porn studios. Sign up to be a member with a special 15% discount code: INSIDER2019.
All booked performers receive a lifetime membership.
Ready? Please fill out this form. We look forward to receiving your application!
Due to safety concerns around COVID-19, we have limited our production schedule to a closed network of local talent. When we feel it is appropriate, we will re-open our performer application form to accept new performers. Thank you for your patience and please stay safe!