by Syd, updated for newer episodes.
For those of you who have been CrashPad fans since the beginning, you most likely can recall one of the most smoking hot solo finishes that made it into your screen. In The Crash Pad, androgynous Jo sucks and fucks her own cock while staring deeply into the camera. It's confrontational and beautiful, and breaks down the secret voyeur dynamic that was originally set up. "I know you are there and watching me."
Beyond being a pleasure to watch, solo sex is an affirming and important act of self love and exploration. In celebration of masturbation, here's a guide with solo scenes from the CrashPadSeries.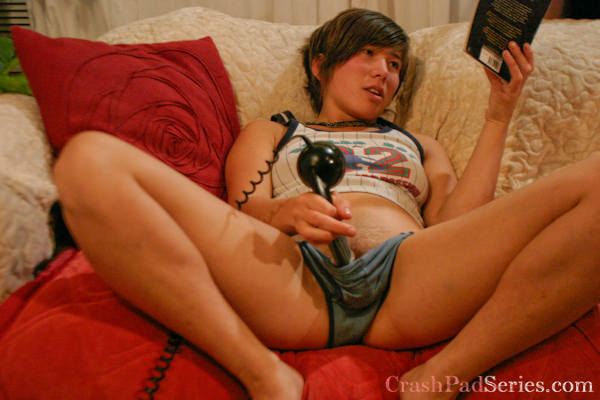 CrashPad Episode 10: Vai's Solo
This was the first solo scene shot for the CrashPad Series and was shot on my couch. Aside from the sever soaking that the cushions got, what makes this scene exceptionally special is the adorably shy yet pervert nature Vai has through out it. In Vai's later scenes, the shyness melts away into a full blew, exhibitionistic perv-fest. It's like watching a butterfly emerge from the cocoon! PS. Vai is the most prolific squirter I have ever met!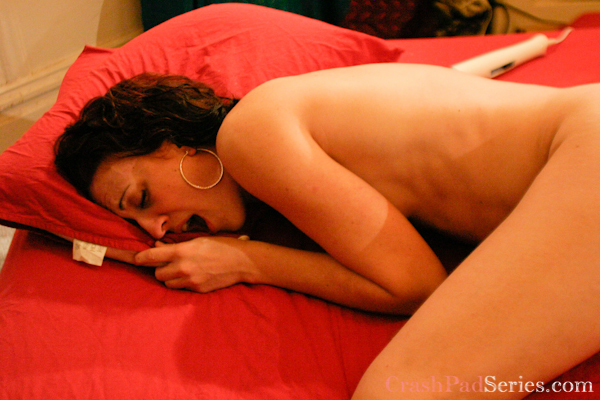 CrashPad Episode 17: Dylan Ryan's Solo
Following closely on the heels of Vai's performance is not one but two solos. Dylan emerges from the closet after watching Dallas and I go at it in Episode 16. She rubs herself ferociously against the dirty sheets and gets them even dirtier, so dirty in fact this scene was NOMINATED for 2010 AVN Awards: BEST SOLO SEX SCENE!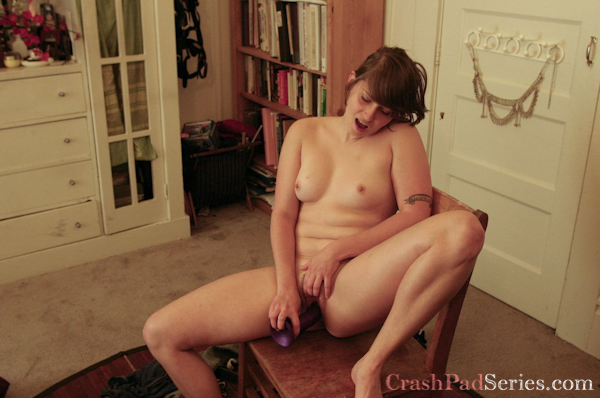 CrashPad Episode 20: Sweet Tea's Solo
Sweat Tea gets in right after Shine changes those sheets and has brought some toys. Great dildo fucking action here and some sexy chair acrobatics.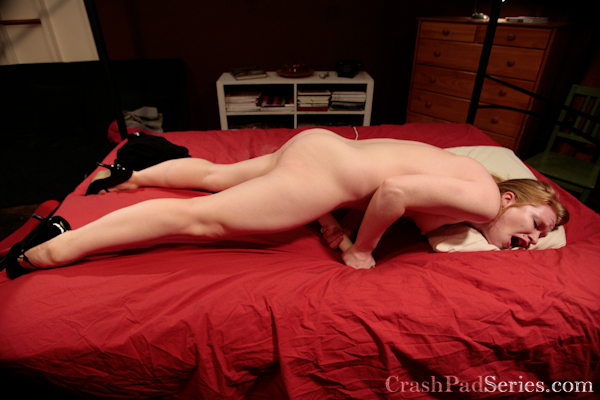 CrashPad Episode 39: Madison's Solo
No stranger to the porno scene, Madison Young makes her first appearance at the CrashPad with this window rattling, bed shaking, rope self-bondage, hitachi riding solo. Madison's love for rope in her self love time is evident and can also be seen in Superfreak, plus you get to see Shine dressed up as Rick James and who doesn't want to see that?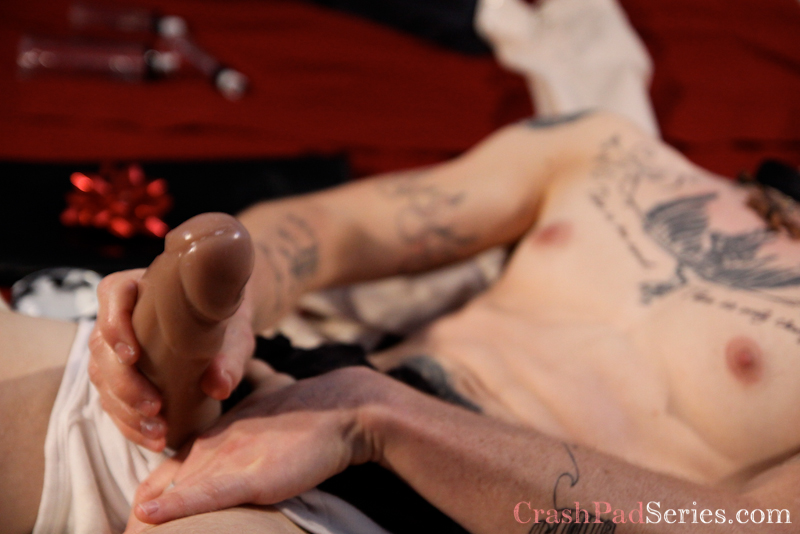 CrashPad Episode 63: Puck Goodfellow's Solo
After a series of couples and threesome, Puck brings the solo back in Episode 63 with a vengeance! Feast your eyes upon one on the hottest, tattooed trans guys on the web as he pumps and strokes himself to supreme bliss.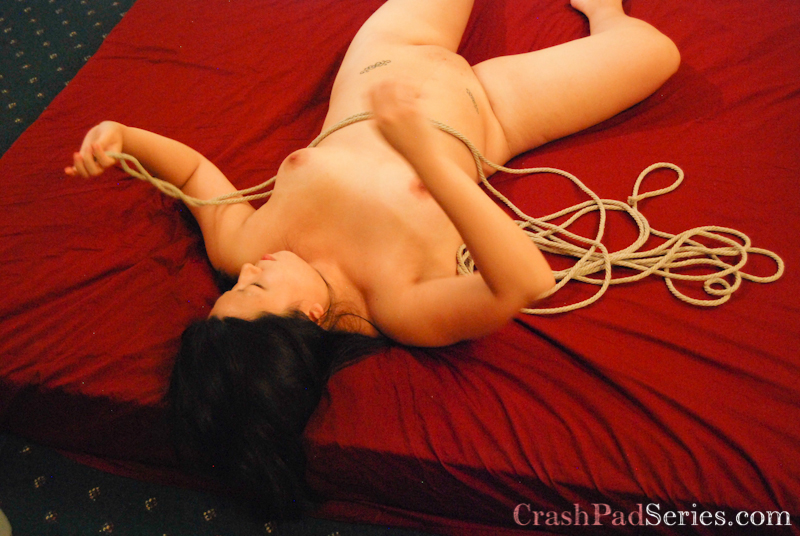 CrashPad Episode 68: Karma's Solo
CrashPad Series takes the show on the road and we get a glimpse at the solo sex lives of queers outside the Bay with Karma. Hello Portland!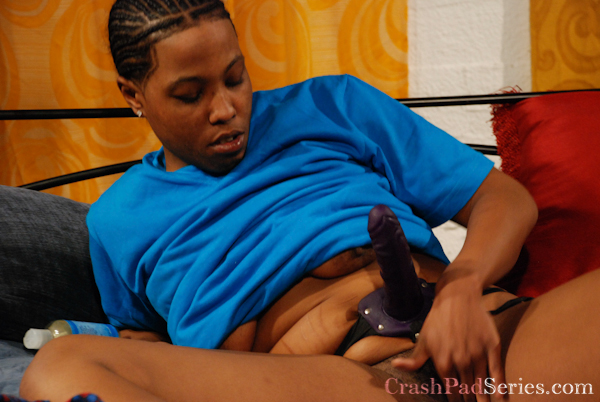 CrashPad Episode 73 – Daddi Dice Solo
As a masculine of center person, I totally appreciate the rare and amazing masculine solo. Daddi Dice represents to the fullest and doesn't disappoint! Cornrows, boxers, and a strap on, Daddi knows how to show themself a good time.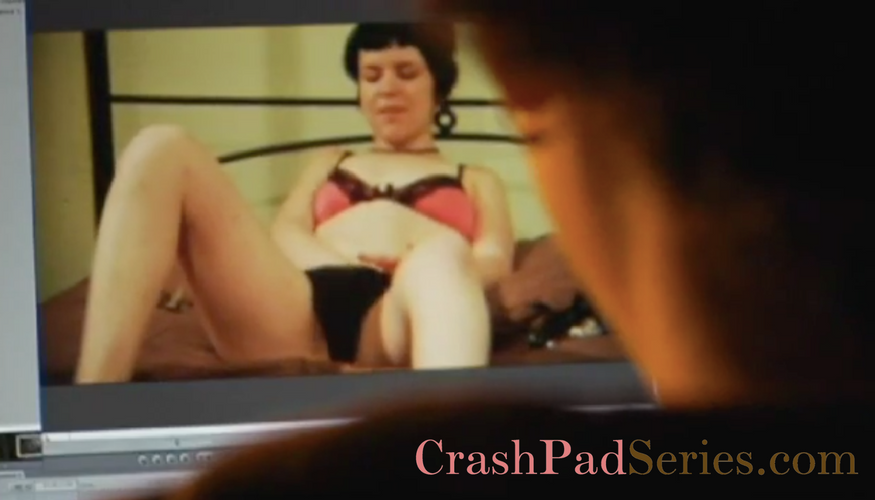 CrashPad Episode 85 – Juliet March's Solo
Like solo scenes but looking for something a little more… kinky? Juliette gets the clothespins out and on her tits. This is the perfect example of pampering oneself. Get the lube, dildo and vibrators out! I can't think of a better way to spend a little "me time".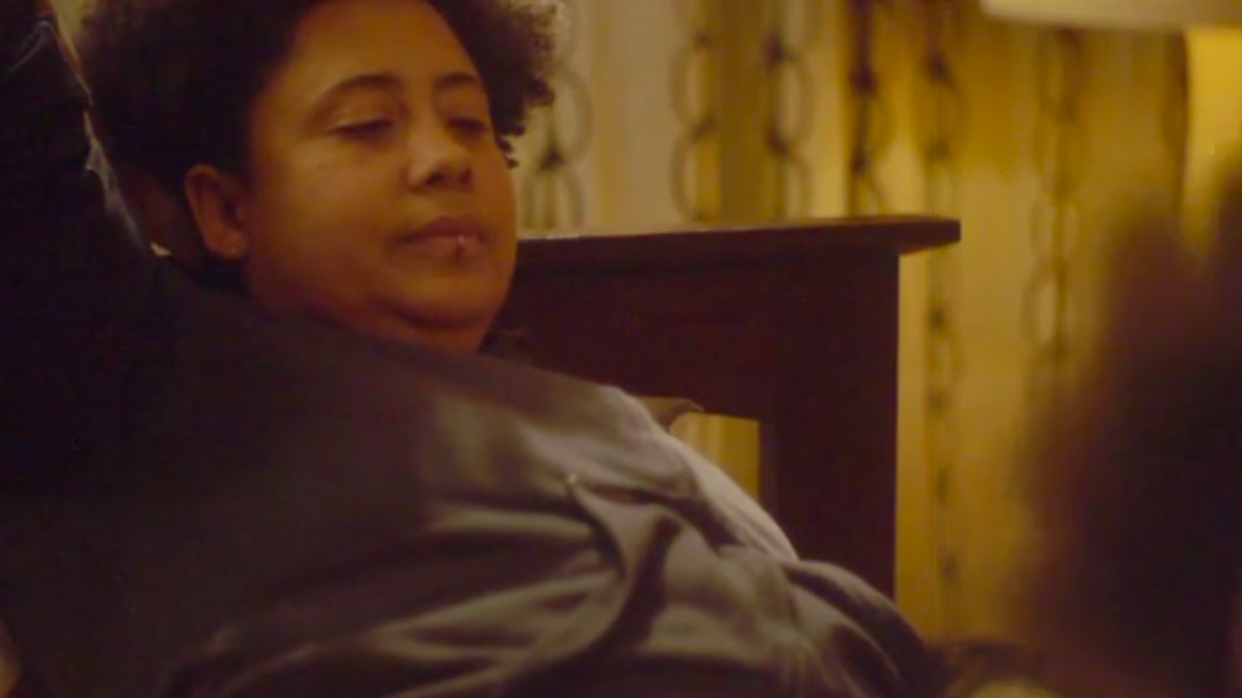 CrashPad Episode 121 and a half: Shine on Shine
And of course, who could forget our hilarious episode 121 and a half (inspired by Being John Malkovich) starring our very own Shine Louise Houston.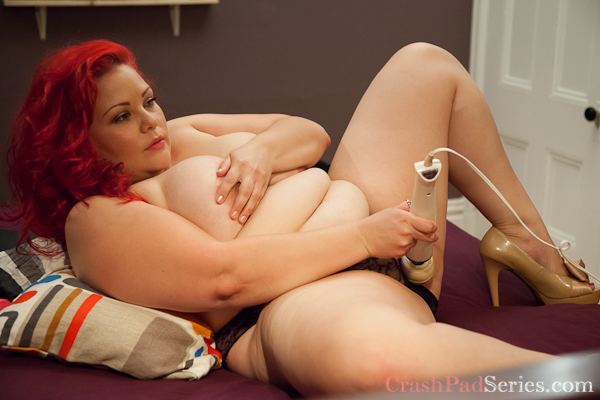 CrashPad Episode 131: April Flores' solo
For the Crash Pad's 5th anniversary, the incredibly talented and gorgeous April makes a guest first time appearance. A seize-the-moment kind of lady, April embodies a sensuality and passion that will have you celebrating too.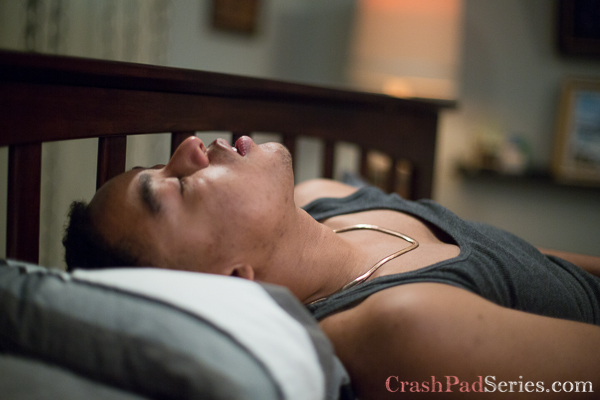 CrashPad Episode 158: Devon Wipps' solo
Like to watch? Be watched? What if you could do both like Devon does in this unique queer porn solo starring Devon Wipp.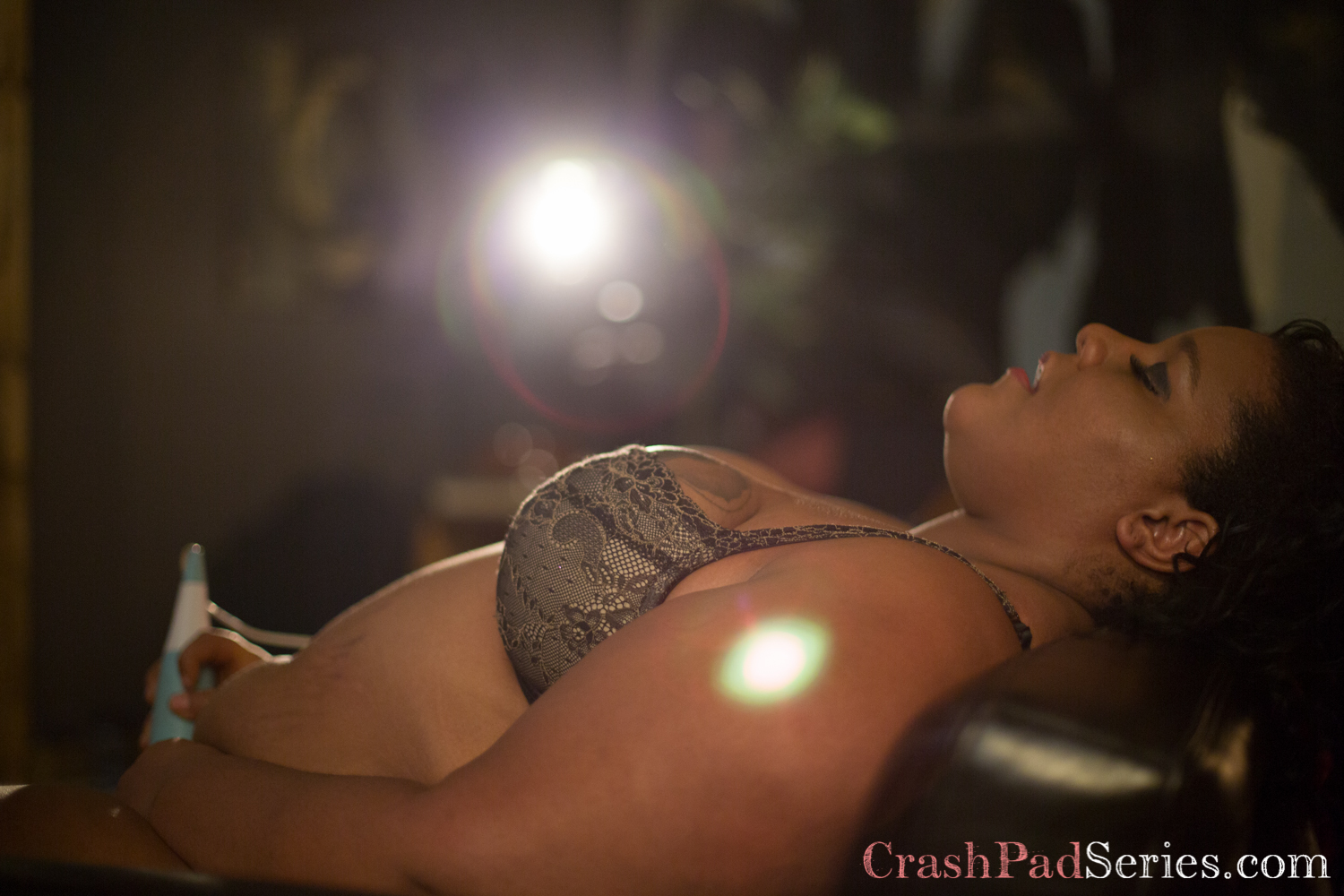 CrashPad Episode 184: Cinnamon Maxxine's solo
"Take care of yourself; that's the most important thing to do. You are all you have. You're fat, you're beautiful, you're black, you're amazing. You are important and you are loved." I wonder who Cinnamon is recording this message for… themself? It's a message so many of us know and need to hear.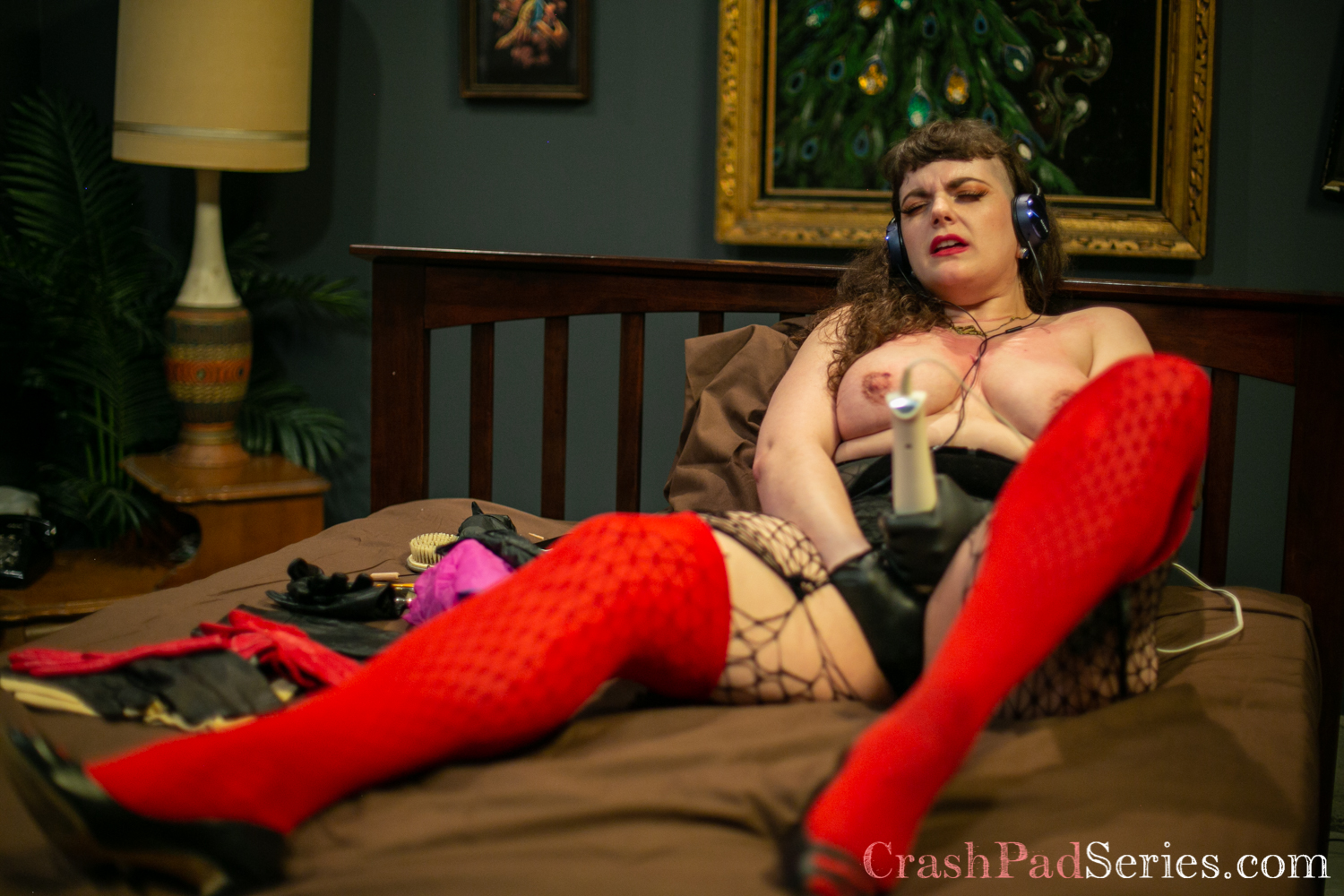 CrashPad Episode 263: Lucy LaCriox's Solo
Masturbation is music to our ears. In this sexy solo, Lucy takes her time getting in the mood with beautiful leather gloves and some aural stimulation.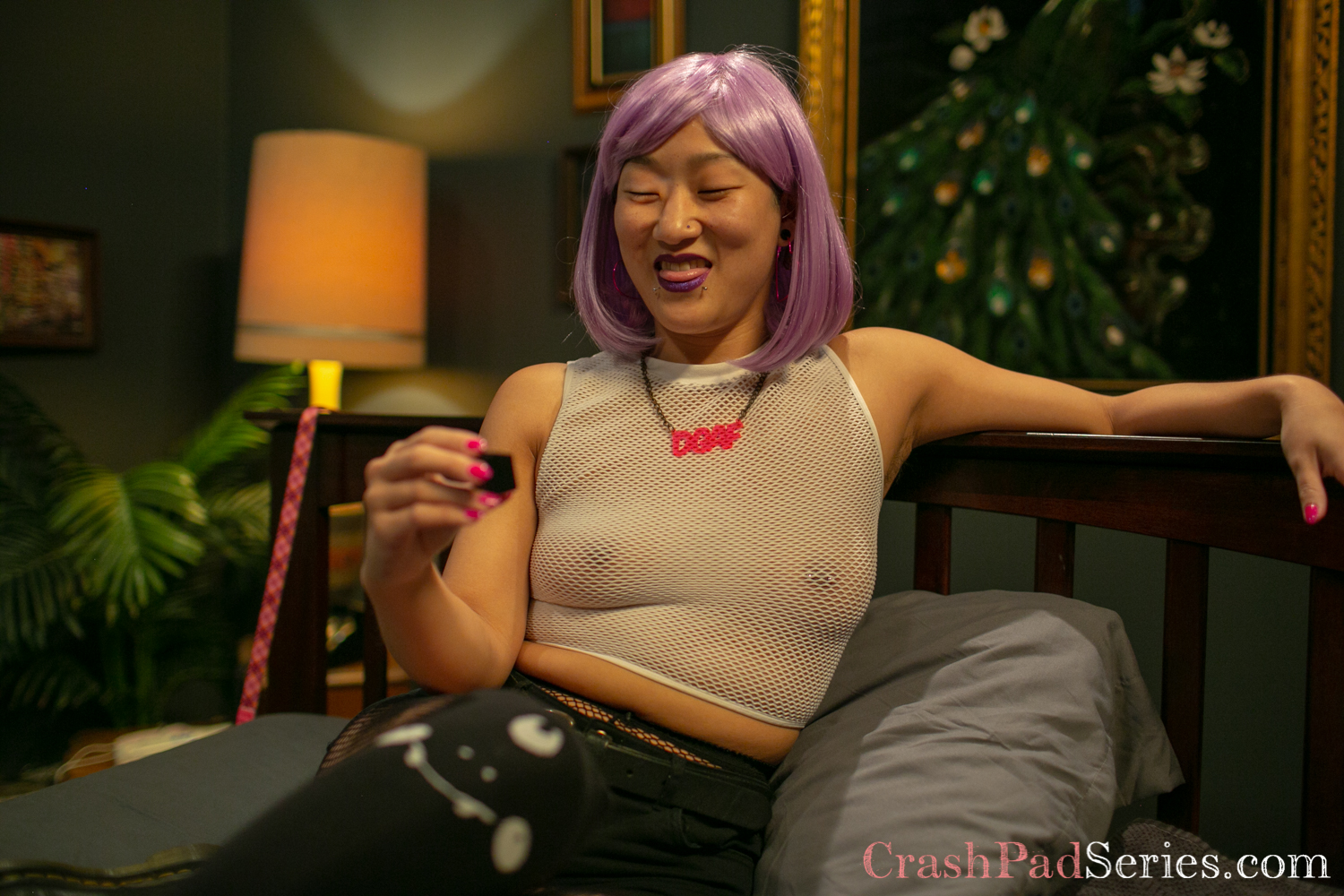 CrashPad Episode 275: Vivienne Vai's Solo
Vivienne's solo scene is out of this world, incorporating intergalactic sexting and role playing with an Ovipositor Dildo. A first for our set!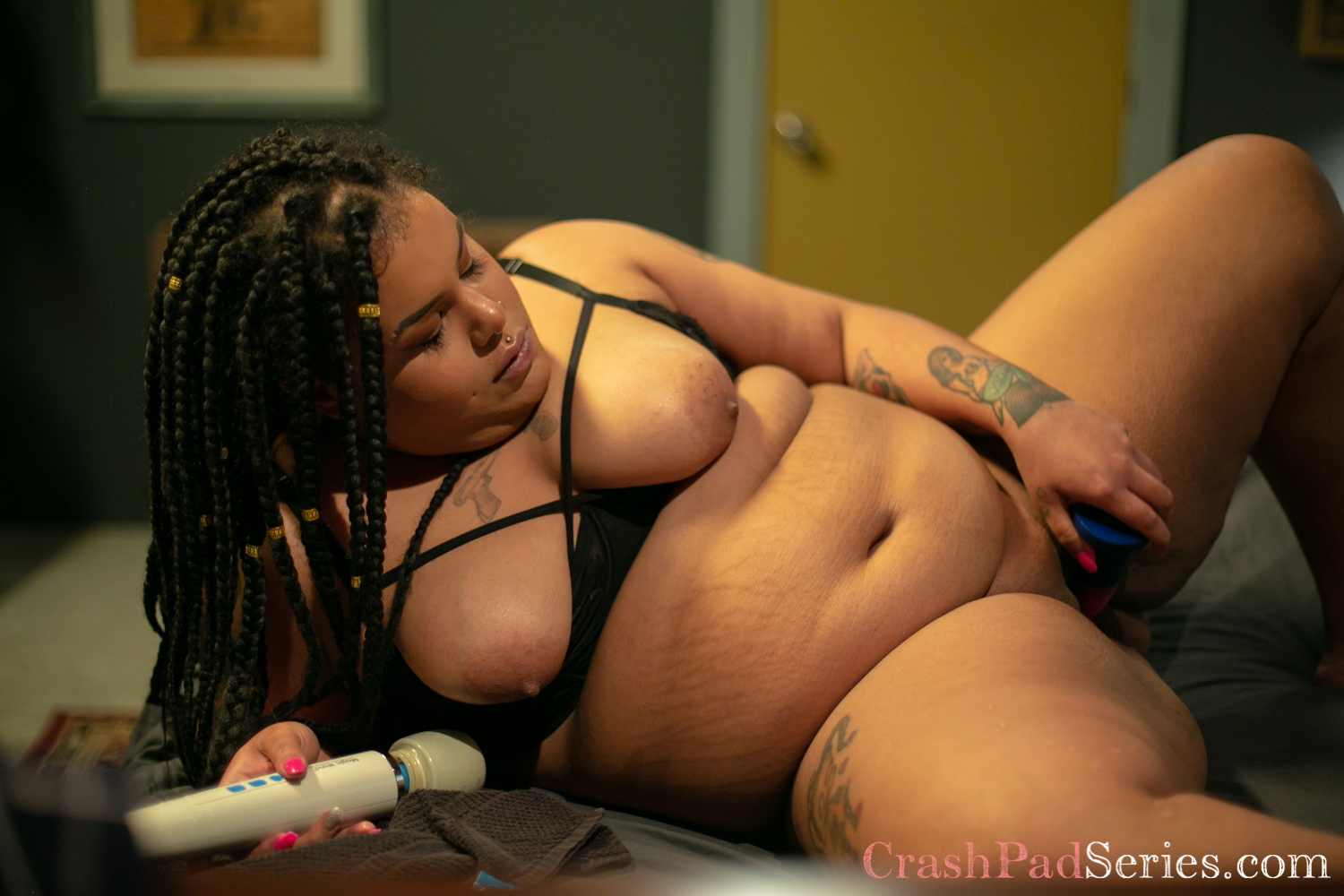 CrashPad Episode 285: Spookyfatbrat's Solo
Sexiness is next to godliness. In this role play scene, Spookyfatbrat calls in sick to work so she can worship herself properly. Talk about self-care!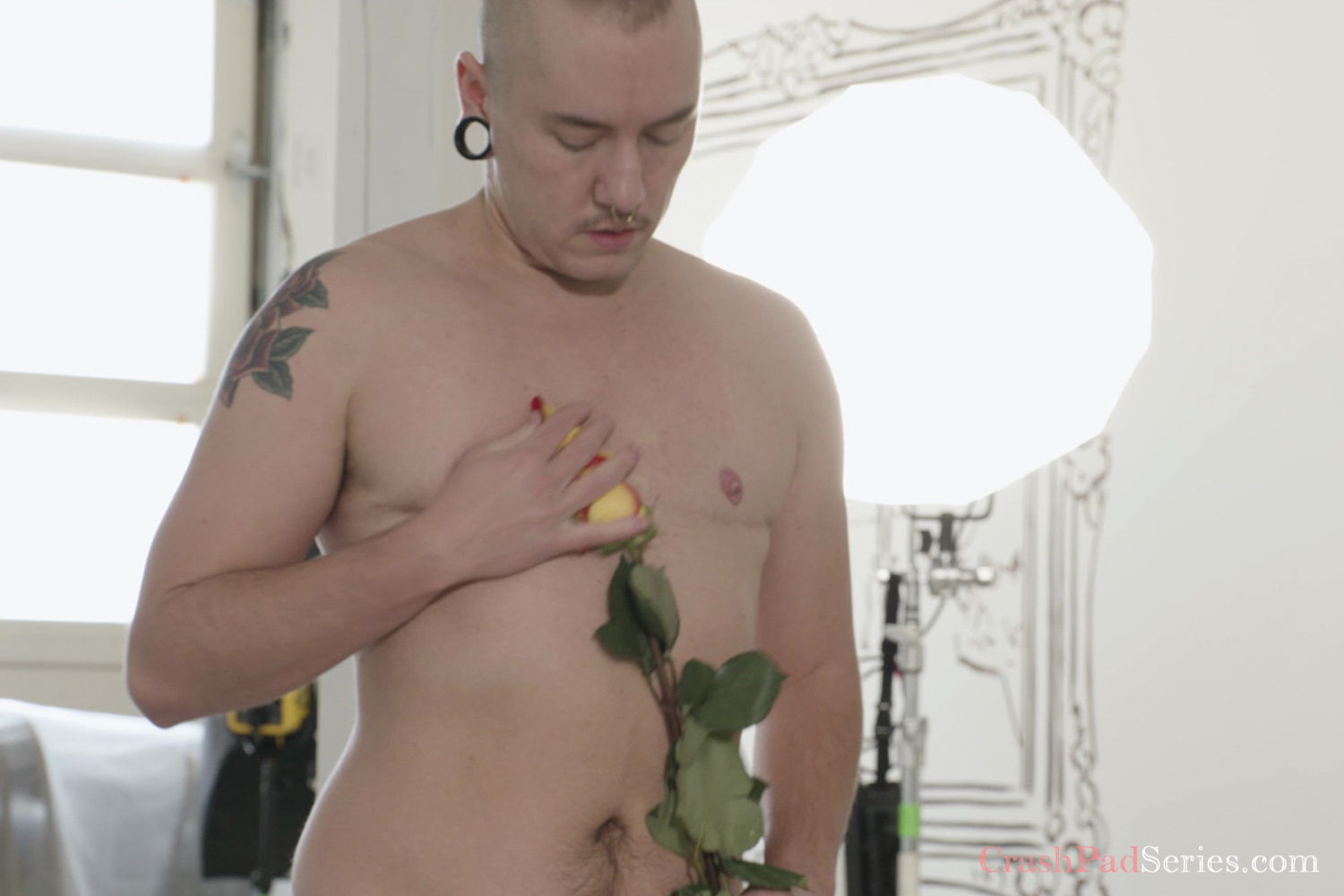 CrashPad Episode 313: James Darling's Solo
James helps to usher in a new and safer way of filming post COVID-19, with a solo focused on radical healing and self-pleasure.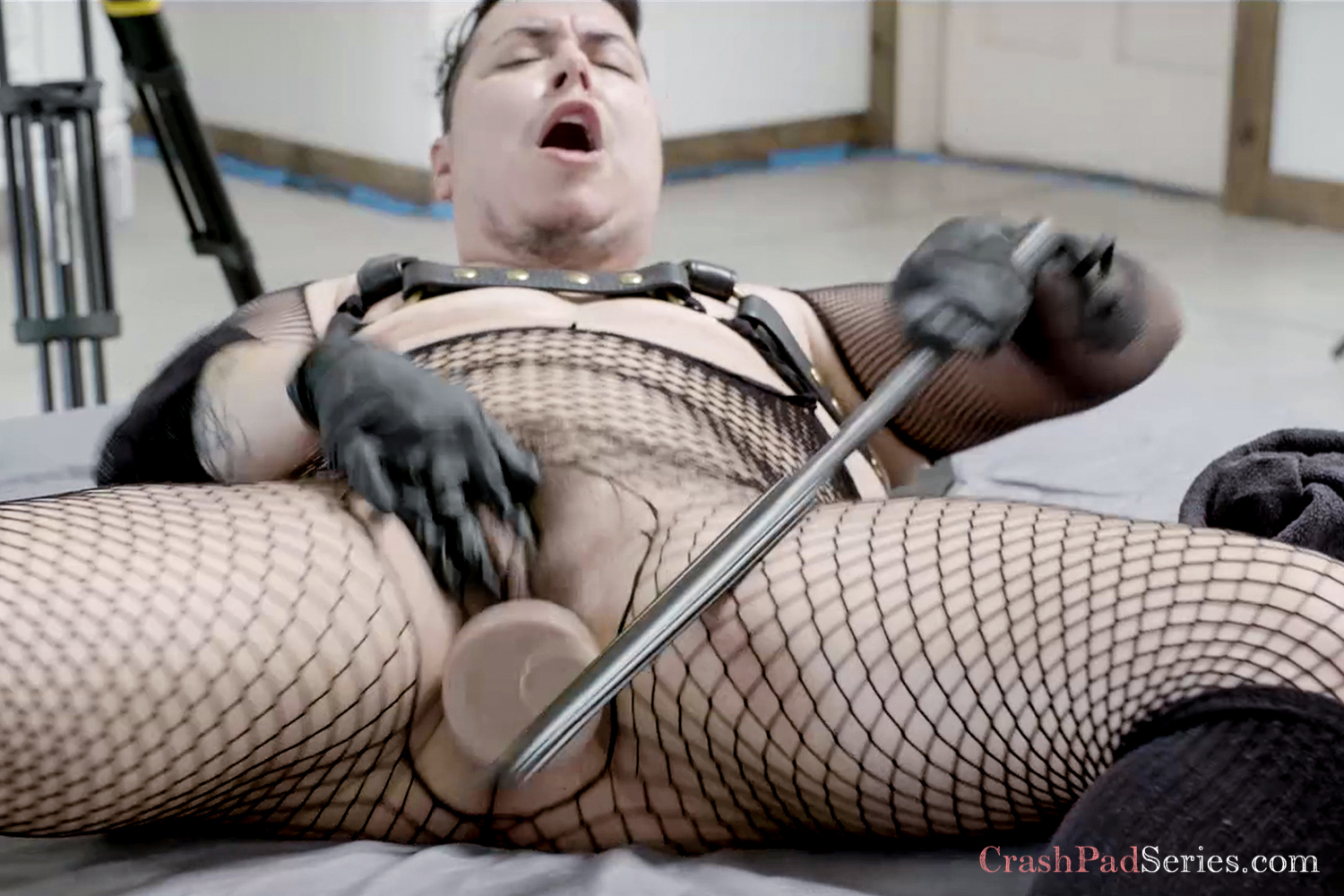 CrashPad Episode 320: Ramses Rodstein's Solo
What would a proper lockdown be without a room filled with remote-controlled cameras to document your every move? Ramses is a pro at playing to the camera… and playing with himself.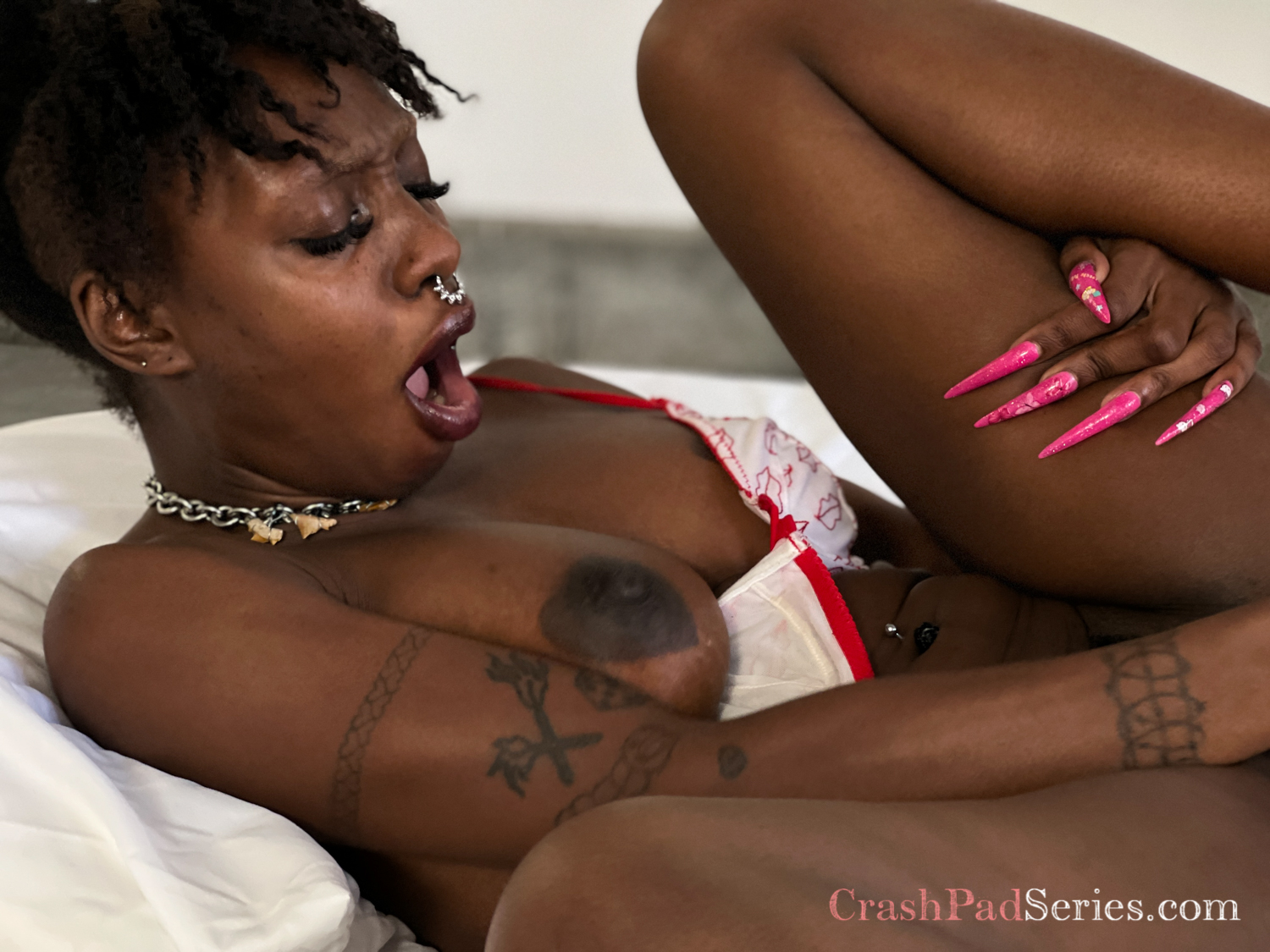 CrashPad Episode 345: Kenna Gothic's Solo
Latest to hit the CrashPad just in time for May is Masturbation Month, Kenna gives us the reason for the season!
And there's more! We've filmed a whopping 21 solo scenes to enjoy. Browse all of CrashPad episodes for some masturbation inspiration and of the hottest, queer action we've seen.
Originally published on October 9, 2012, updated periodically to include newer Episodes.