CrashPad's photographer shares their favorite photos taken in 2018.
Hello again! I'm T Crane, and I've been the photographer for Pink & White Productions for nearly ten years, which feels a little surreal! I want to take a second to share some of my favorite photos from this year's shoots. It's hard to believe it's the end of December already and we've wrapped up our last shoots of the year. (Here's last year's recap post to catch you up to speed.)
For now, though, in the dark and the cold of winter, I thought we could all use a little help keeping warm by looking back at some of my favorite moments of connection and sexy chemistry on the CrashPad set throughout 2018…
January kicked off with Rose Darling and Ruckus…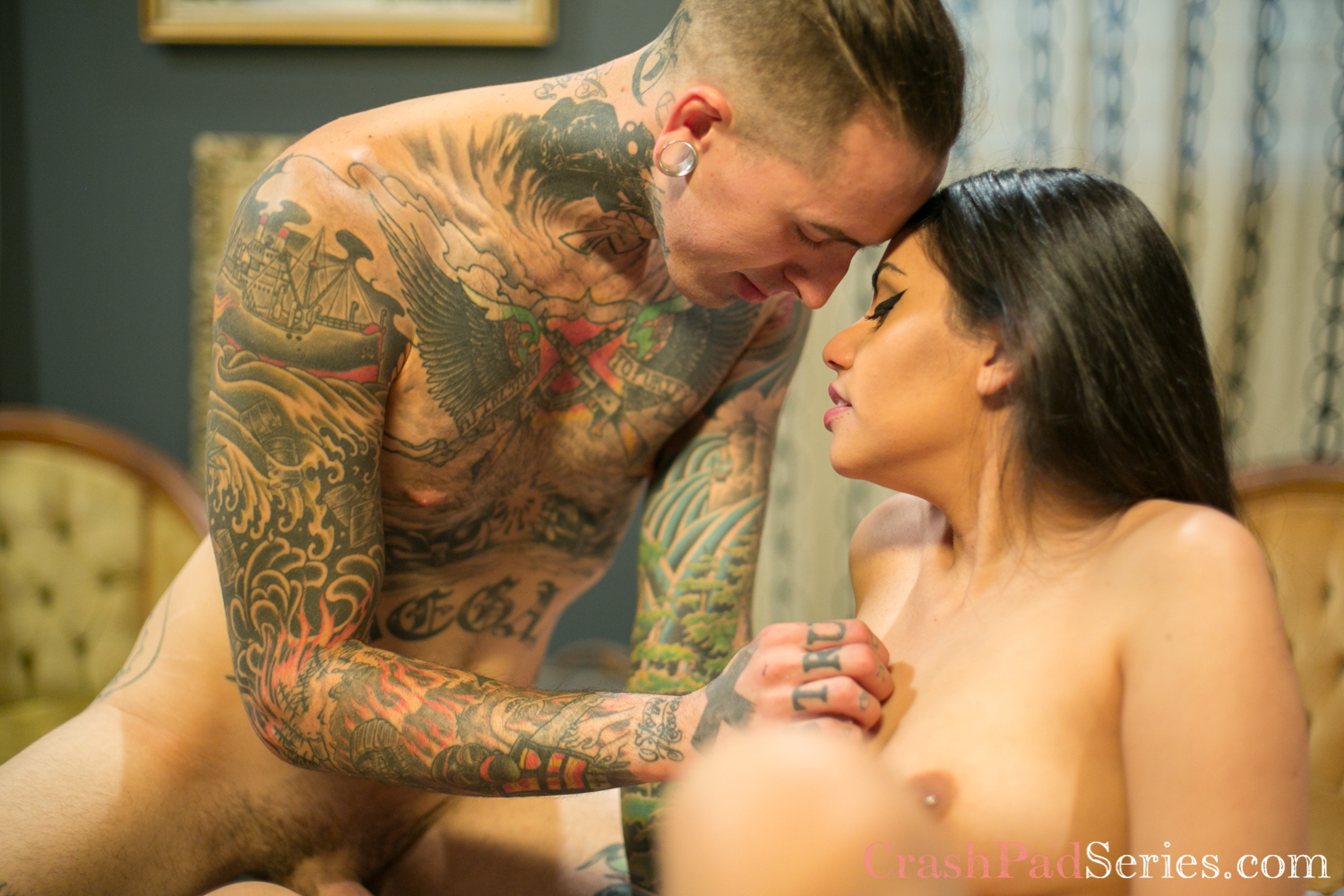 These two had amazing chemistry, and as great as was it to shoot them having some really filthy fun, this moment of tender connection stood out to me. When people talk about the porn industry, they don't often acknowledge the truly intimate moments on set, where people trust one another and allow these beautifully candid moments to happen.
Arabelle Raphael and Nenetl Avril's scene was really gorgeous.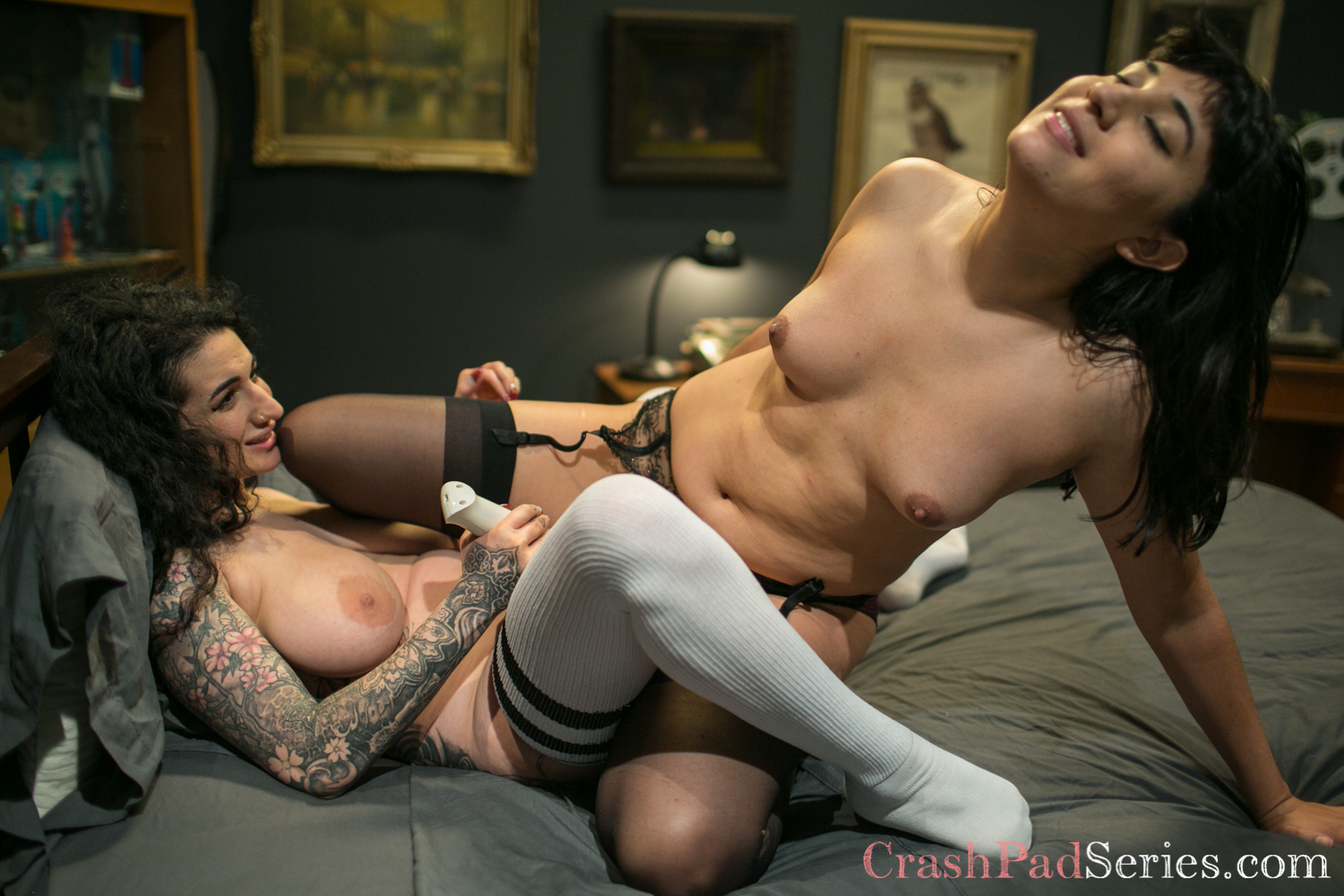 The two have a familiar working relationship and came with hilarious scene ideas and incredibly sexy energy. Since Shine doesn't 'direct' performers, each shoot is different every time, and these two had us loving every moment.
Andre Shakti and Domino Embers played with top/bottom energy and their connection is palpable. Also we all just love heels, I mean who doesn't.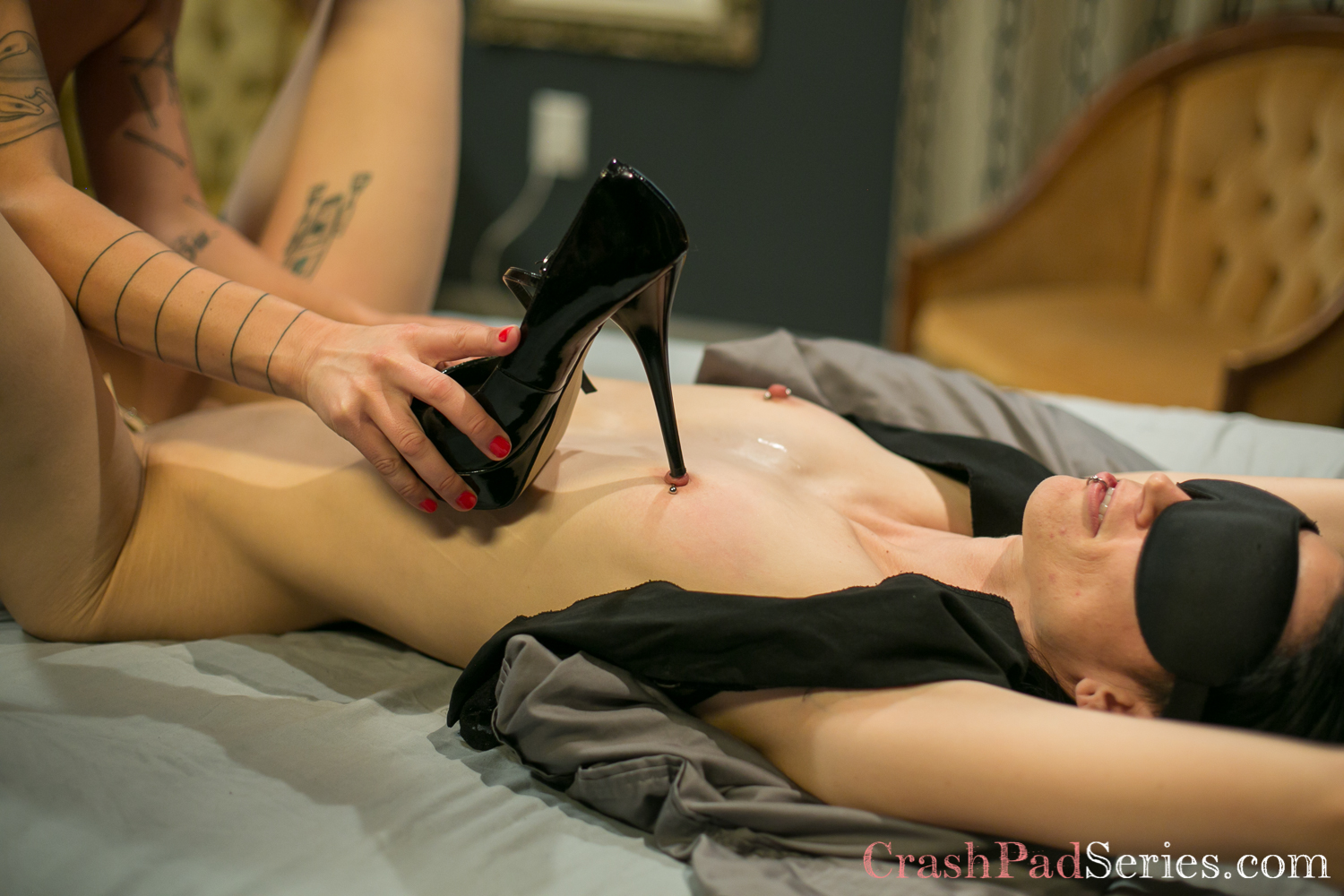 Devon Wipp and Vivi Marie's scene was one of those concepts we'd never come with on our own; their role-play about a femme taking on a toxic masc bro by way of lipstick was clever, sexy, and perfect for the CrashPad.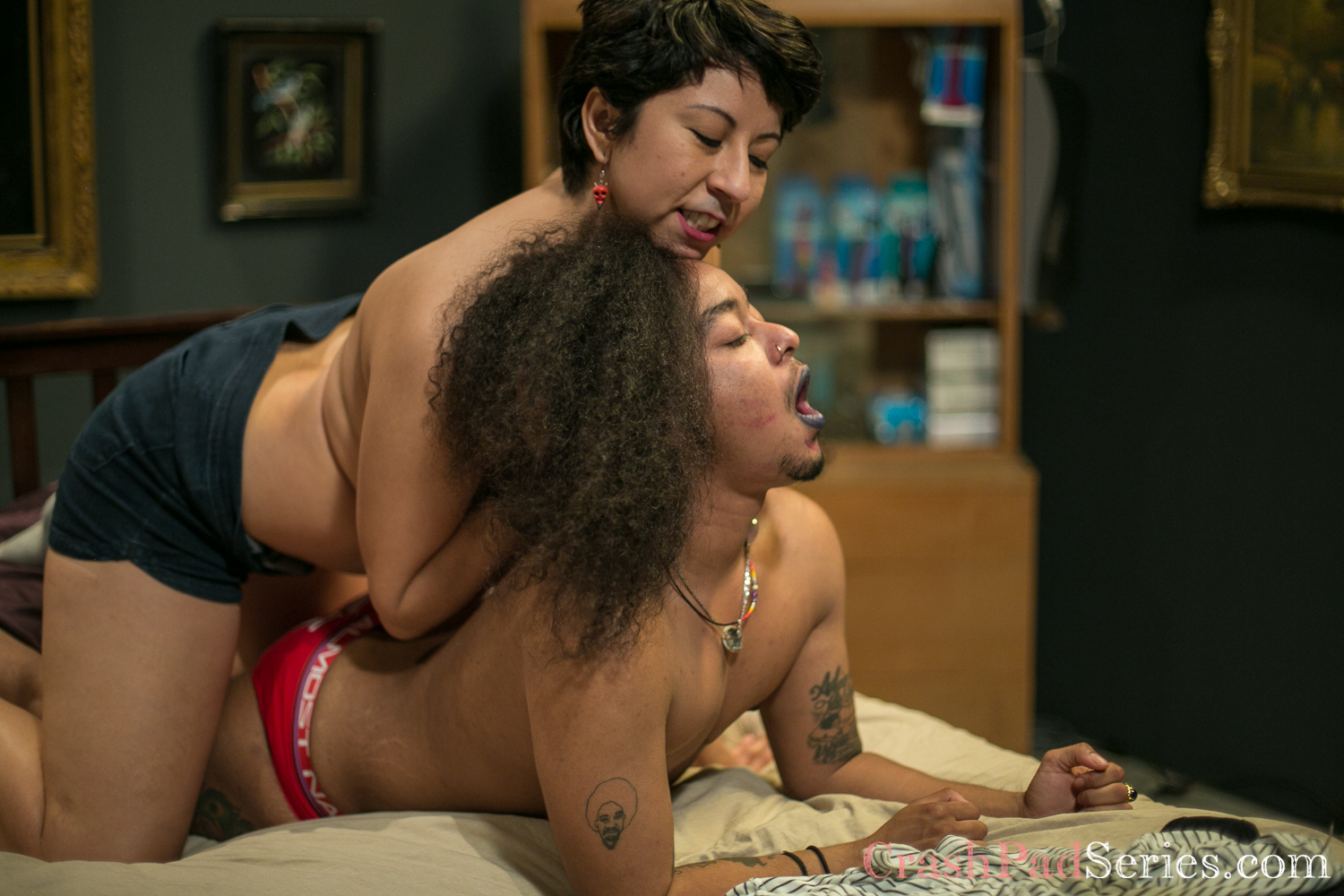 It's hard to describe this really perfect scene between Emperatrix and Nicki Honey, but just watch it, their synchronous communication and passion explodes.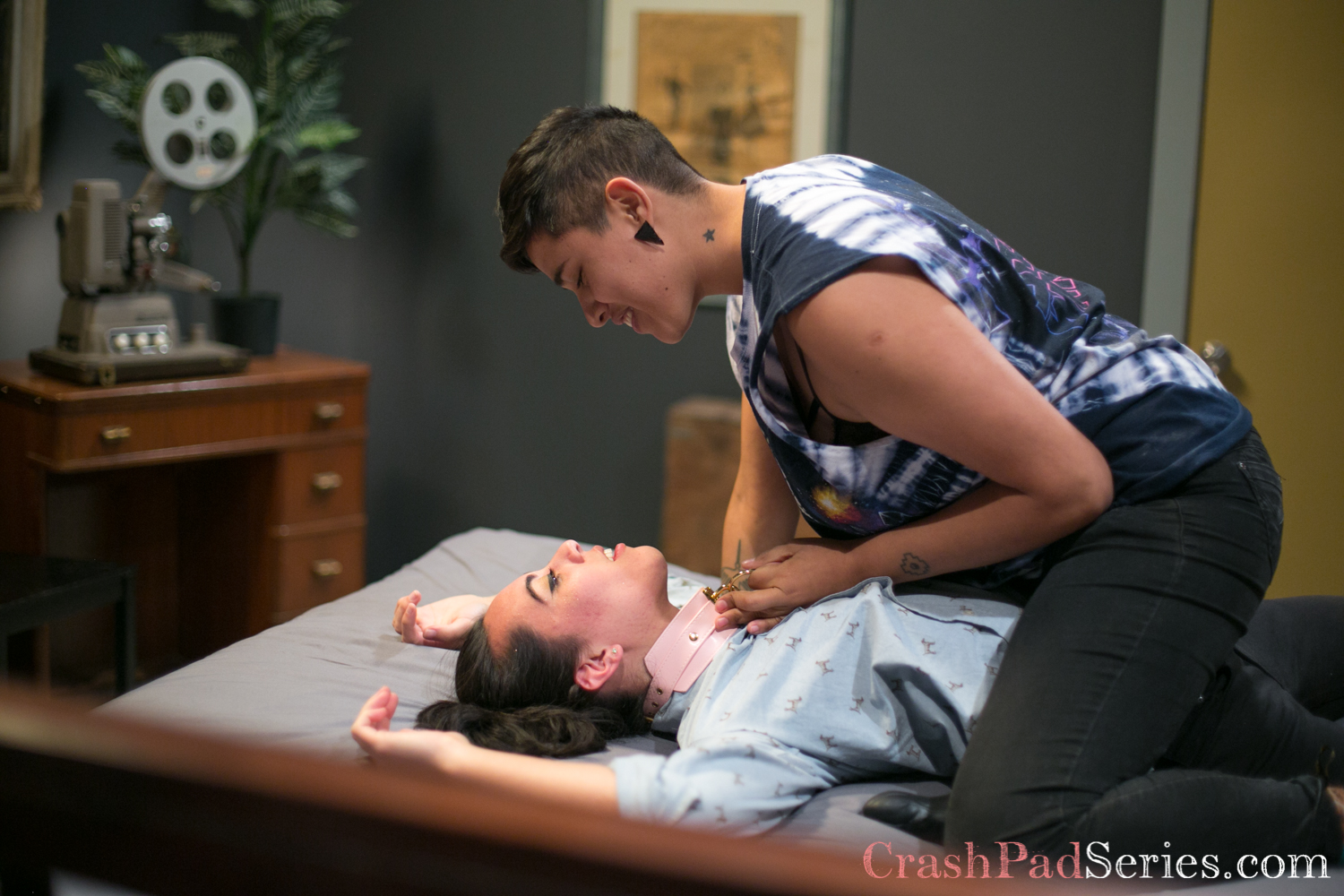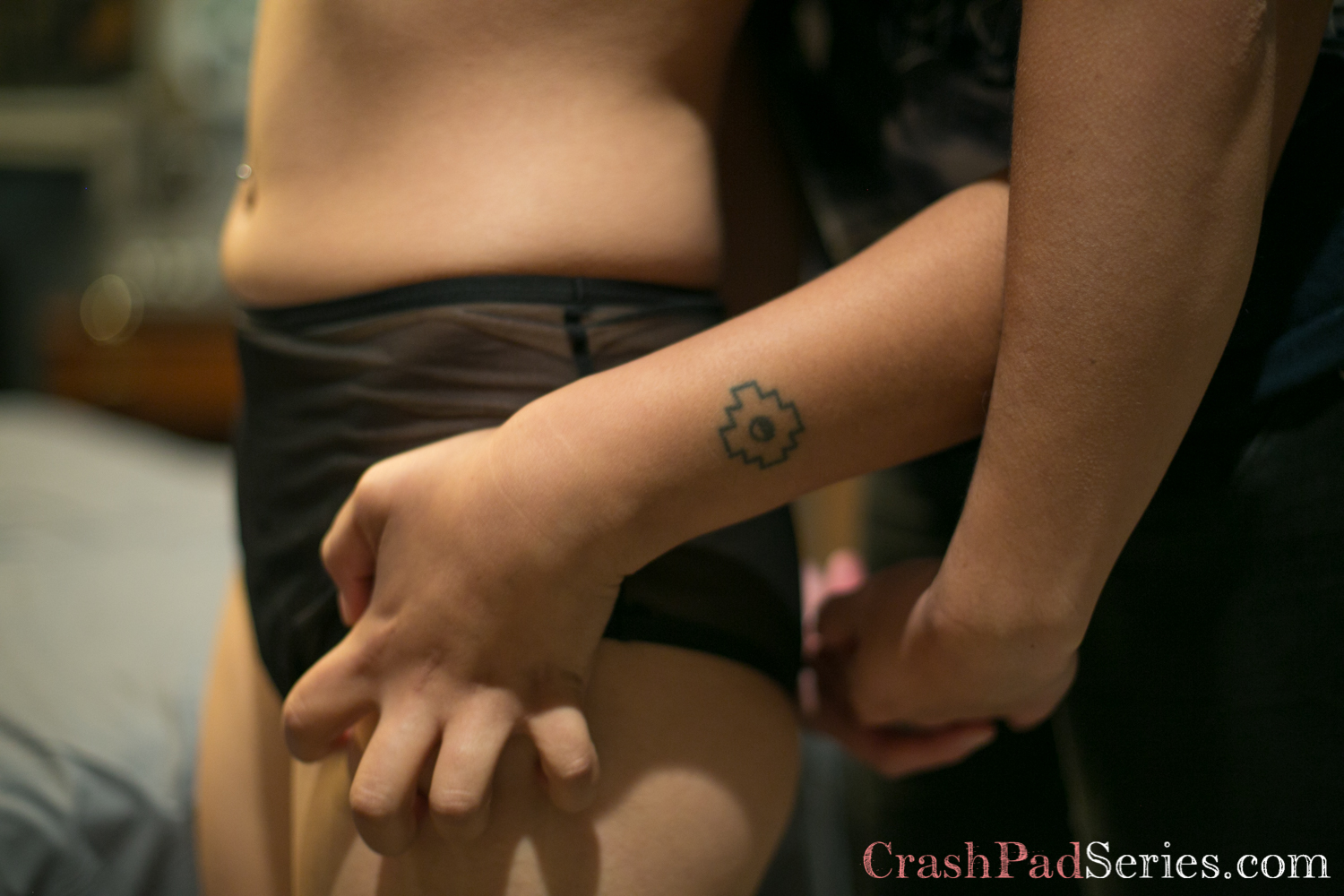 Two great performers, together, amazing scene with hot chemistry. Look at Q and Max Madame — you can practically hear Max shout!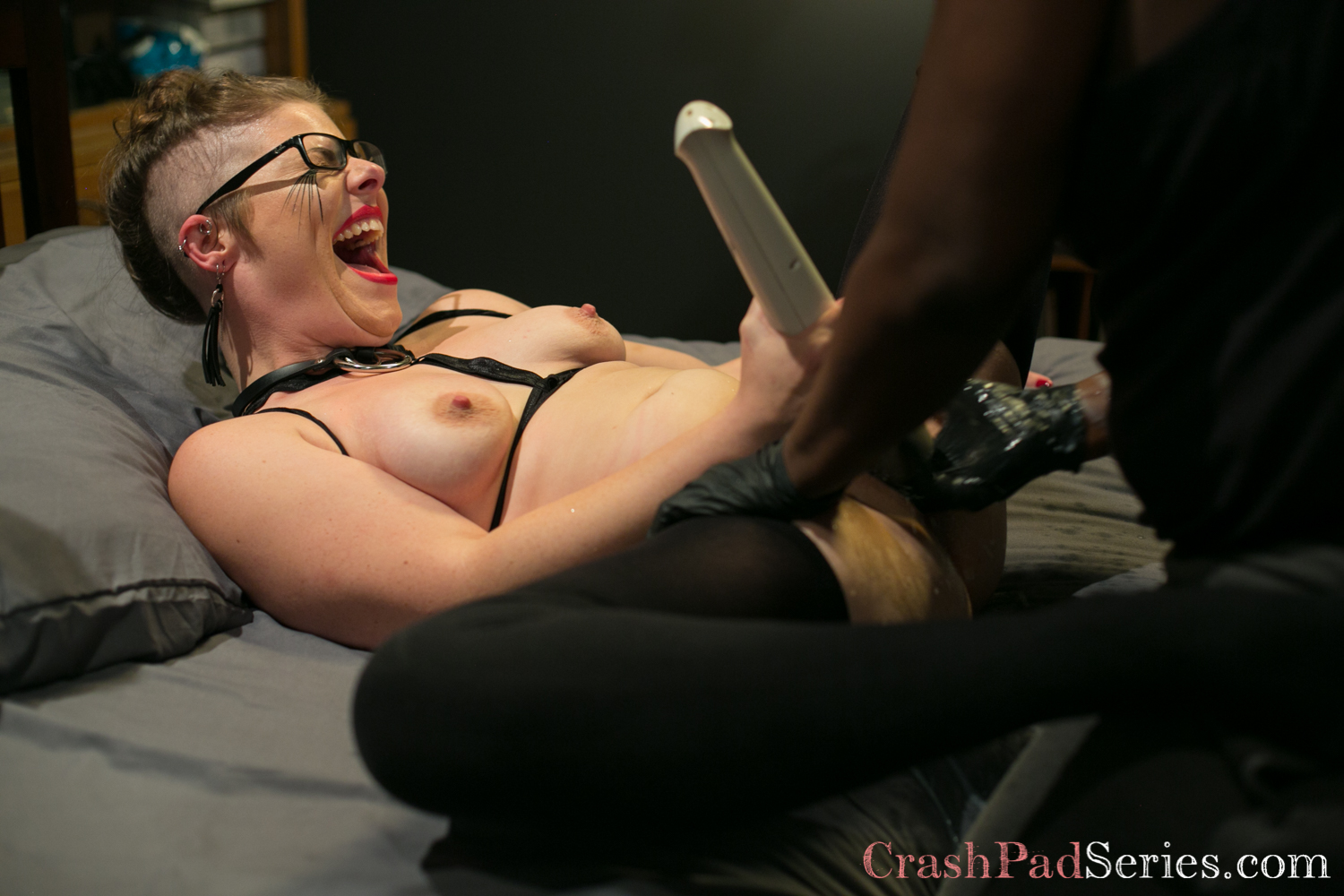 We loved Lucy LaCroix sharing her appreciation of gorgeous leather gloves and beautiful lingerie in her solo.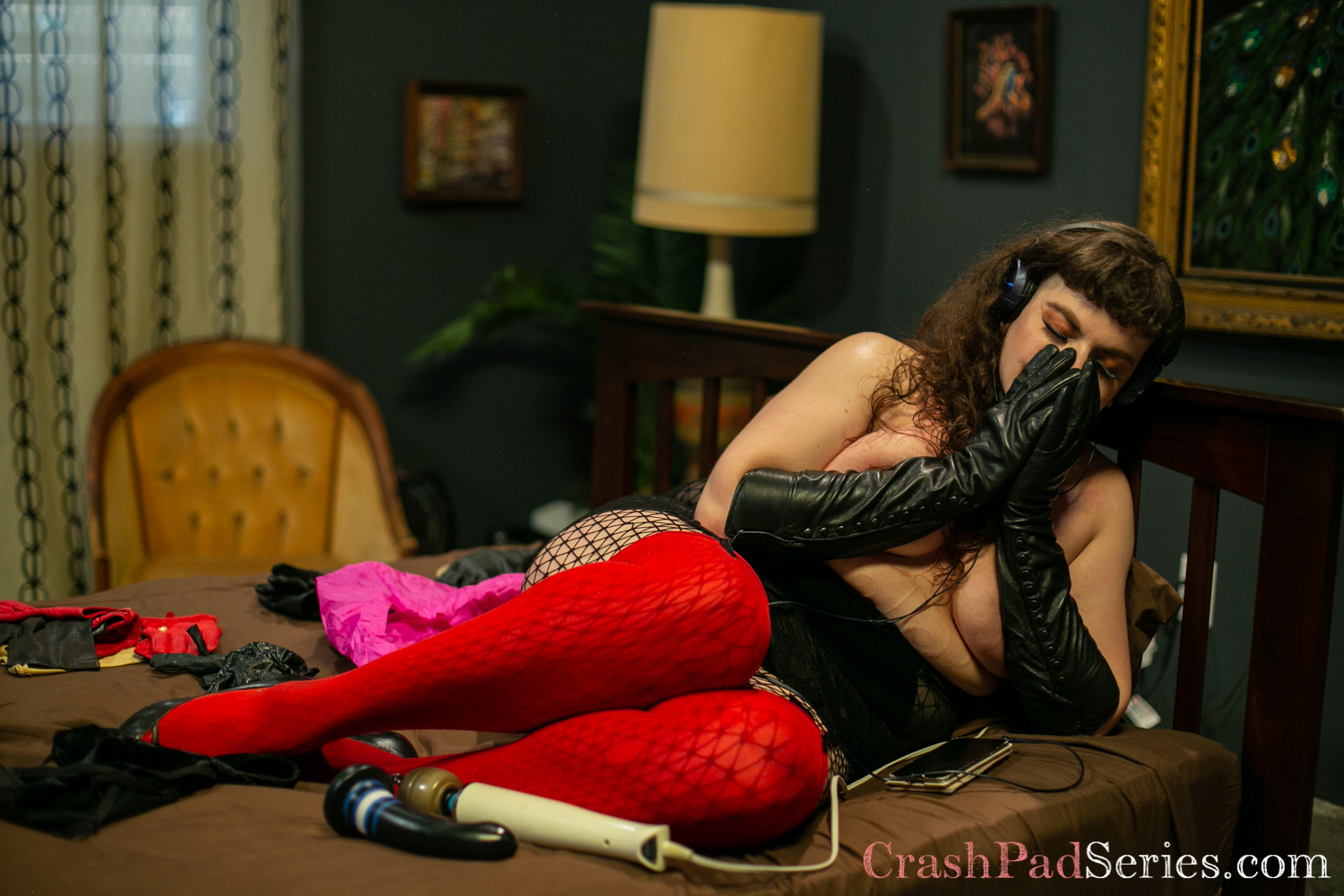 You know you want to watch the scene that inspired this perfect post-coital kiss shared by Erykah Ohms and Tina Horn.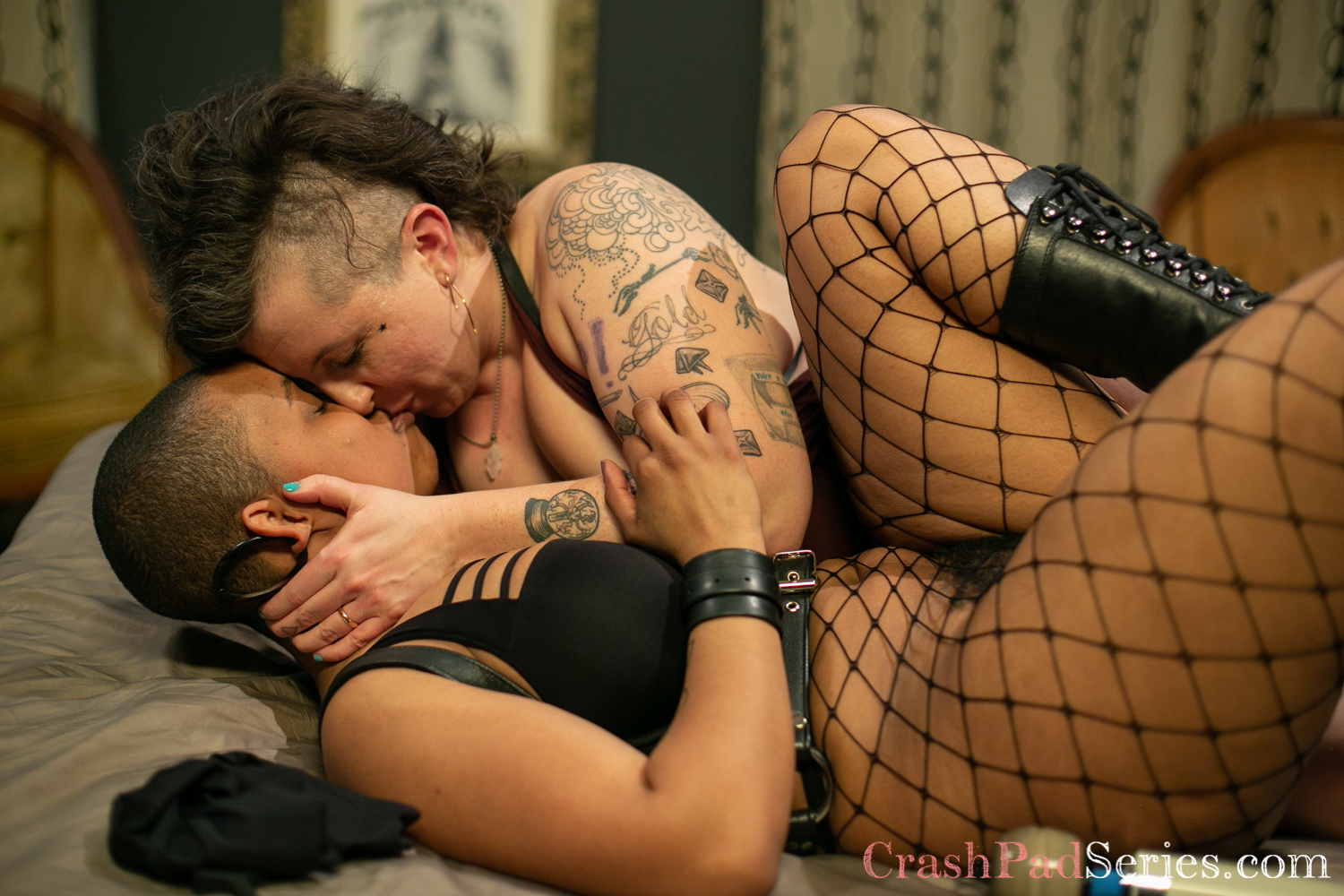 Three is absolutely better than two in this really filthy and beautiful scene. The three-way stars Alice the Wolfe, Ava D'Amore, and Margot Rose.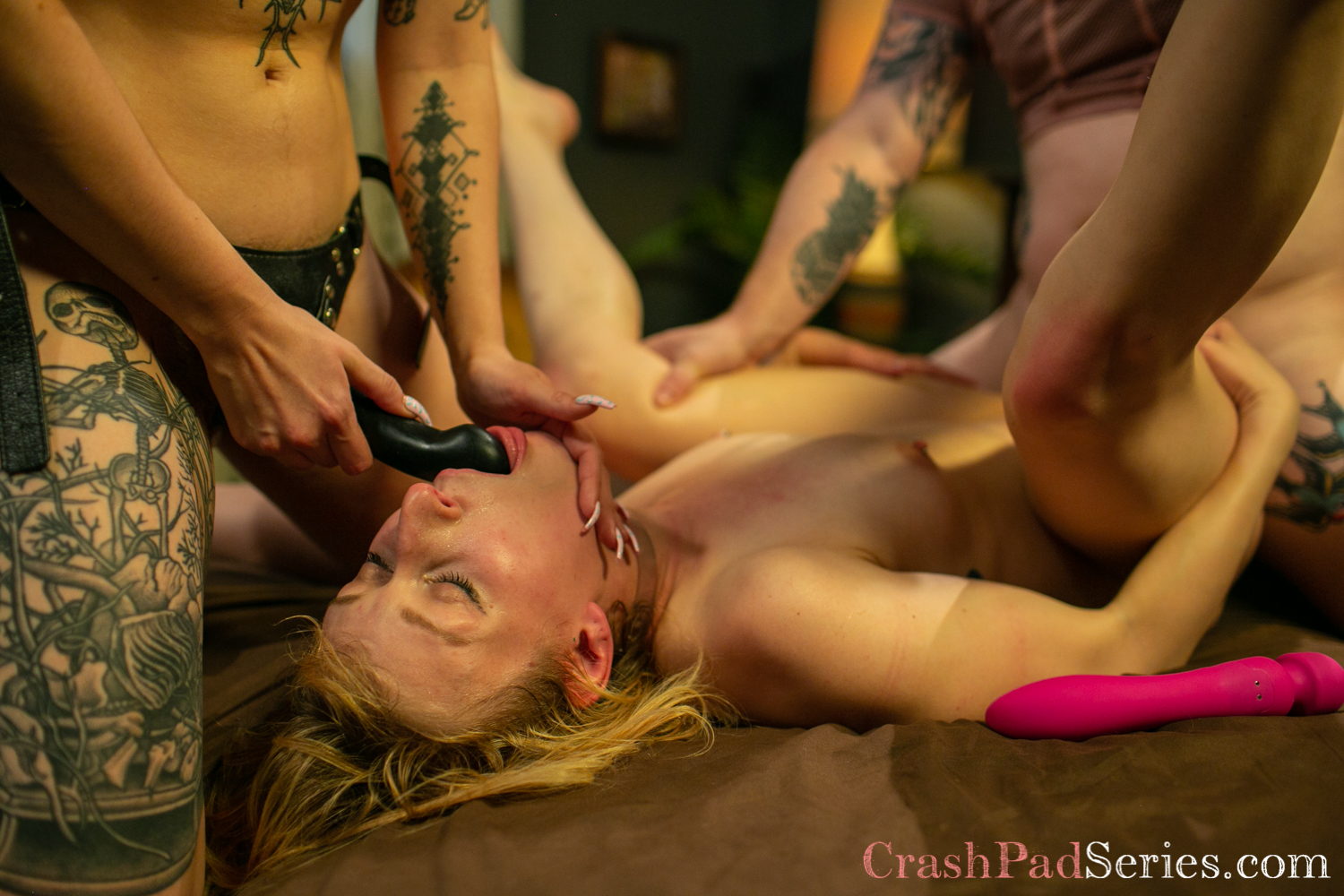 Selphie Labrys and Tessa Wreck'd's switchy, spanky, sweaty scene was also filled with some sweet making out moments.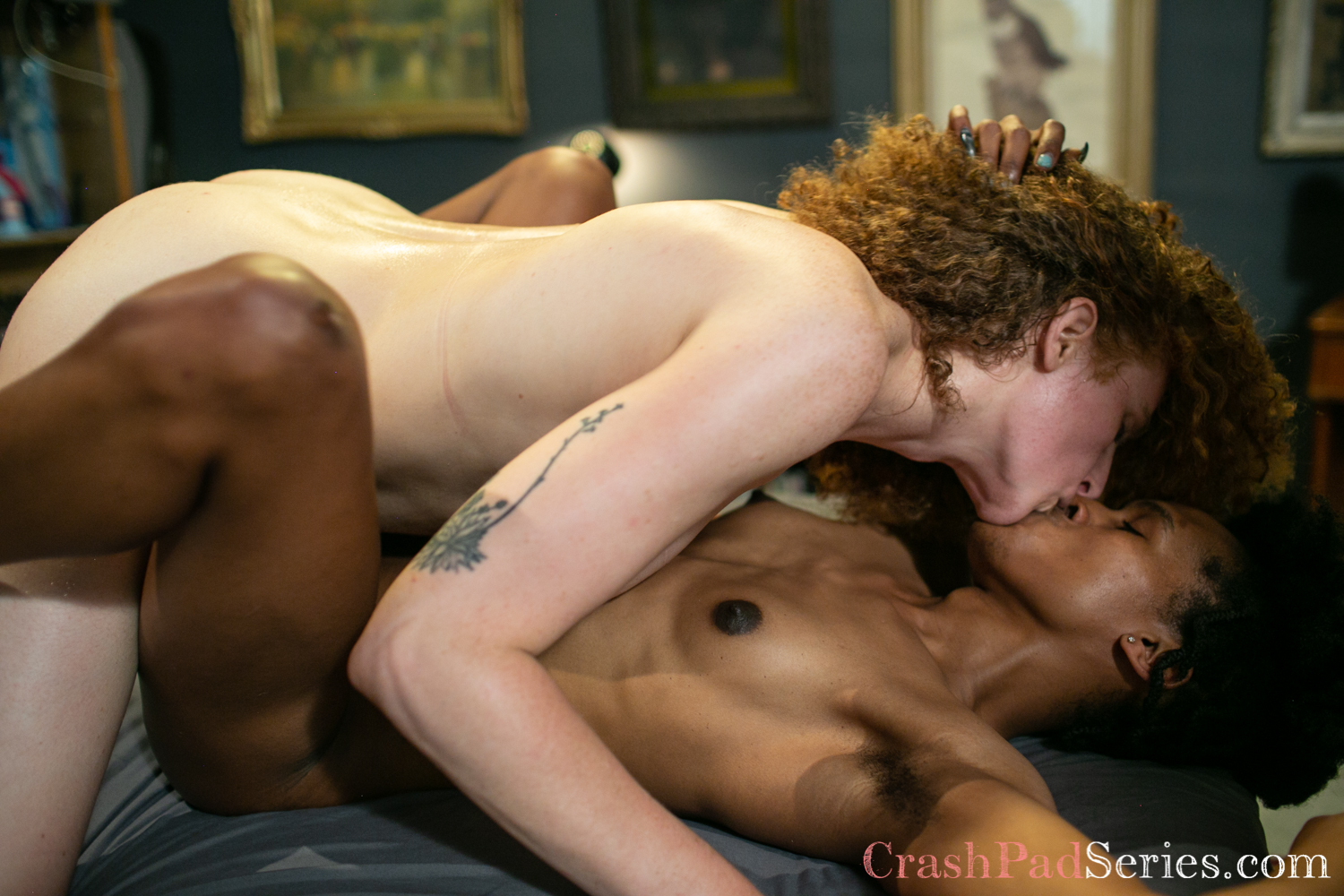 Ramses Rodstein and Siouxsie Q are two of my favorite silliest humans, and both of them together?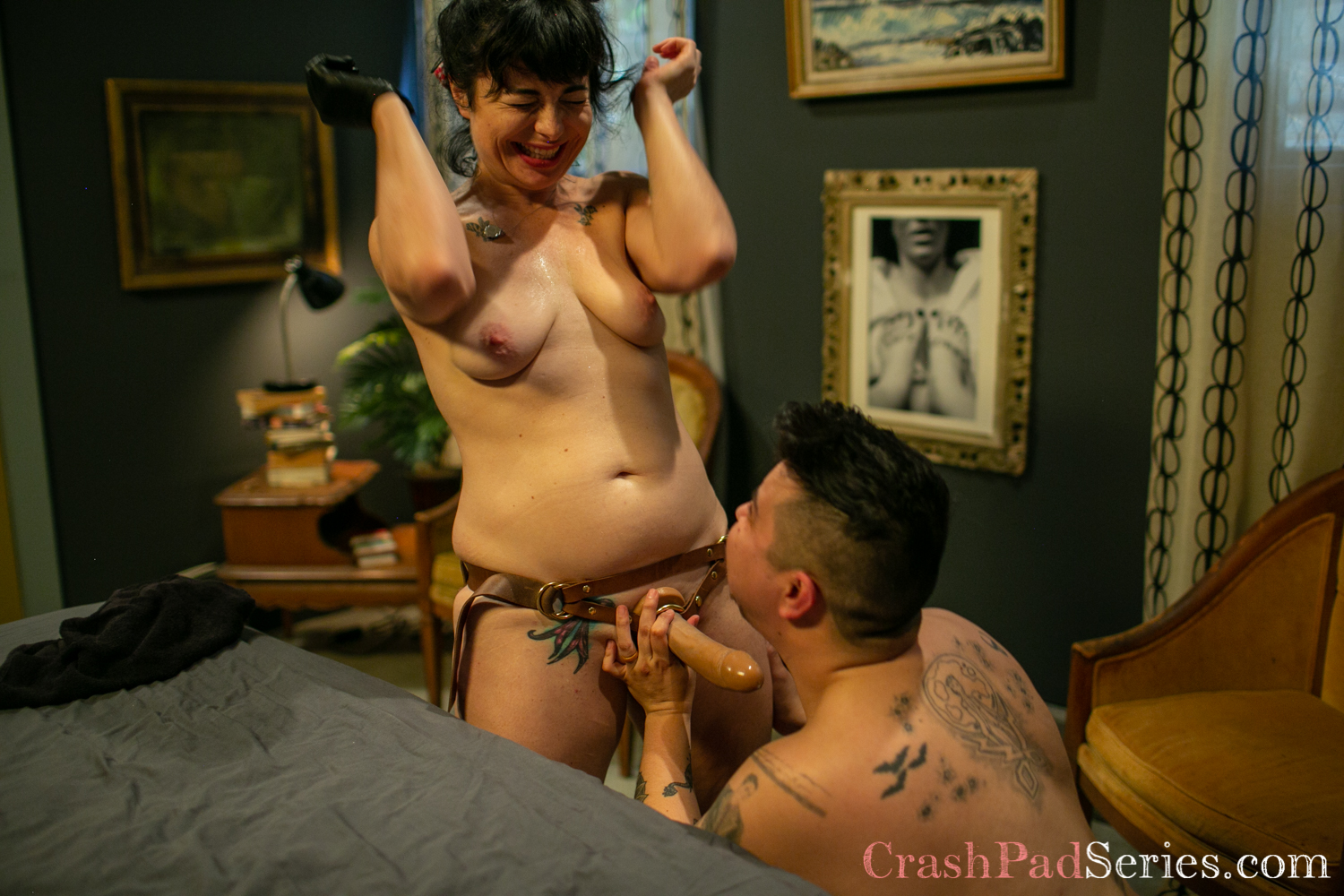 Scout and Finn McKee prove that some kitties have claws but prey can still outsmart them. Scout leaves Finn in a sticky situation at the end, but I think you'll be well rewarded when you check out their scene.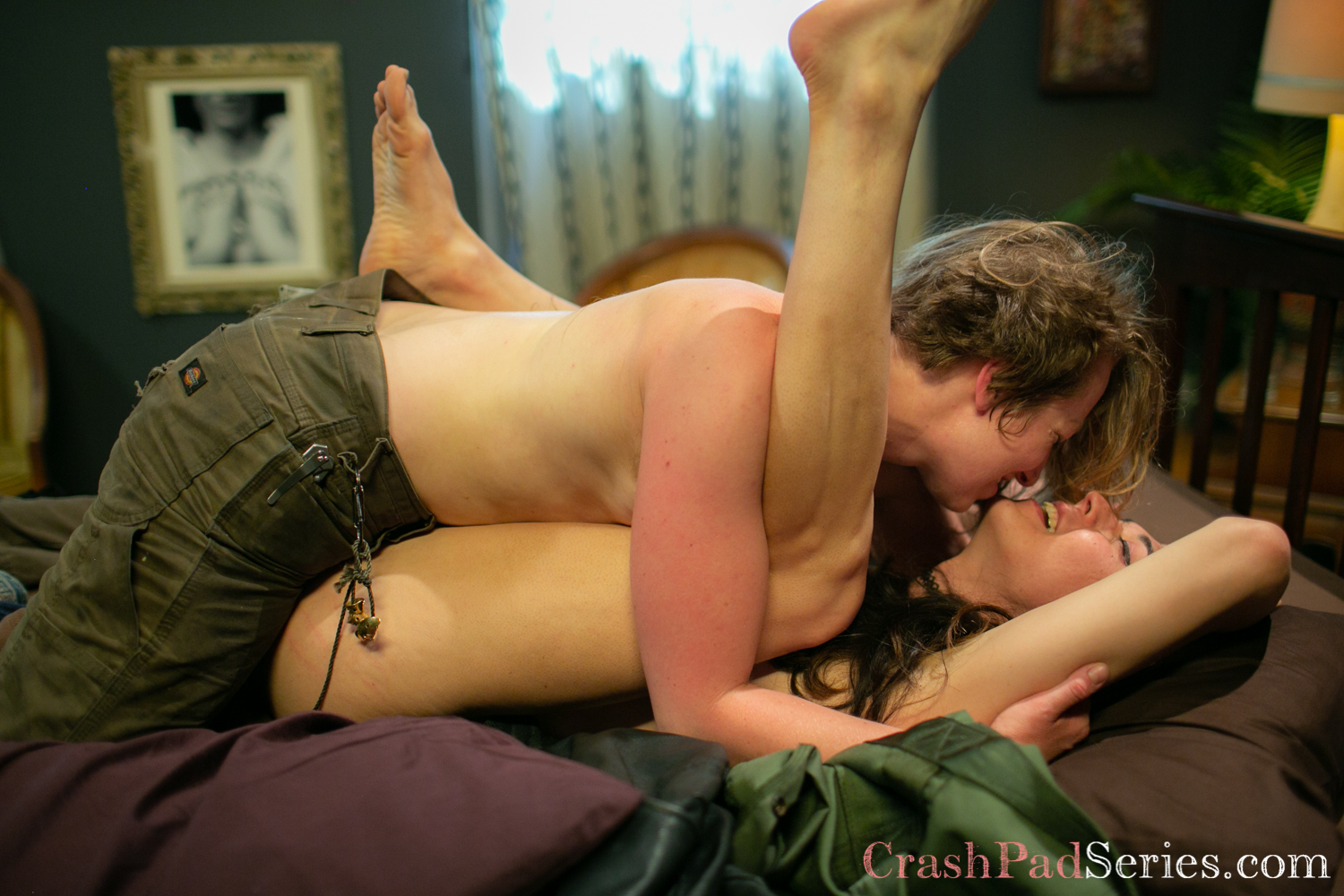 CrashPad performers choose their safer sex practices (including testing, communicating and choosing what sex acts they want to do based on risk-assessment, and a full supply of safer sex barriers). In this scene, Nikki and Diosa brought saran wrap. Saran wrap has honestly never been sexier.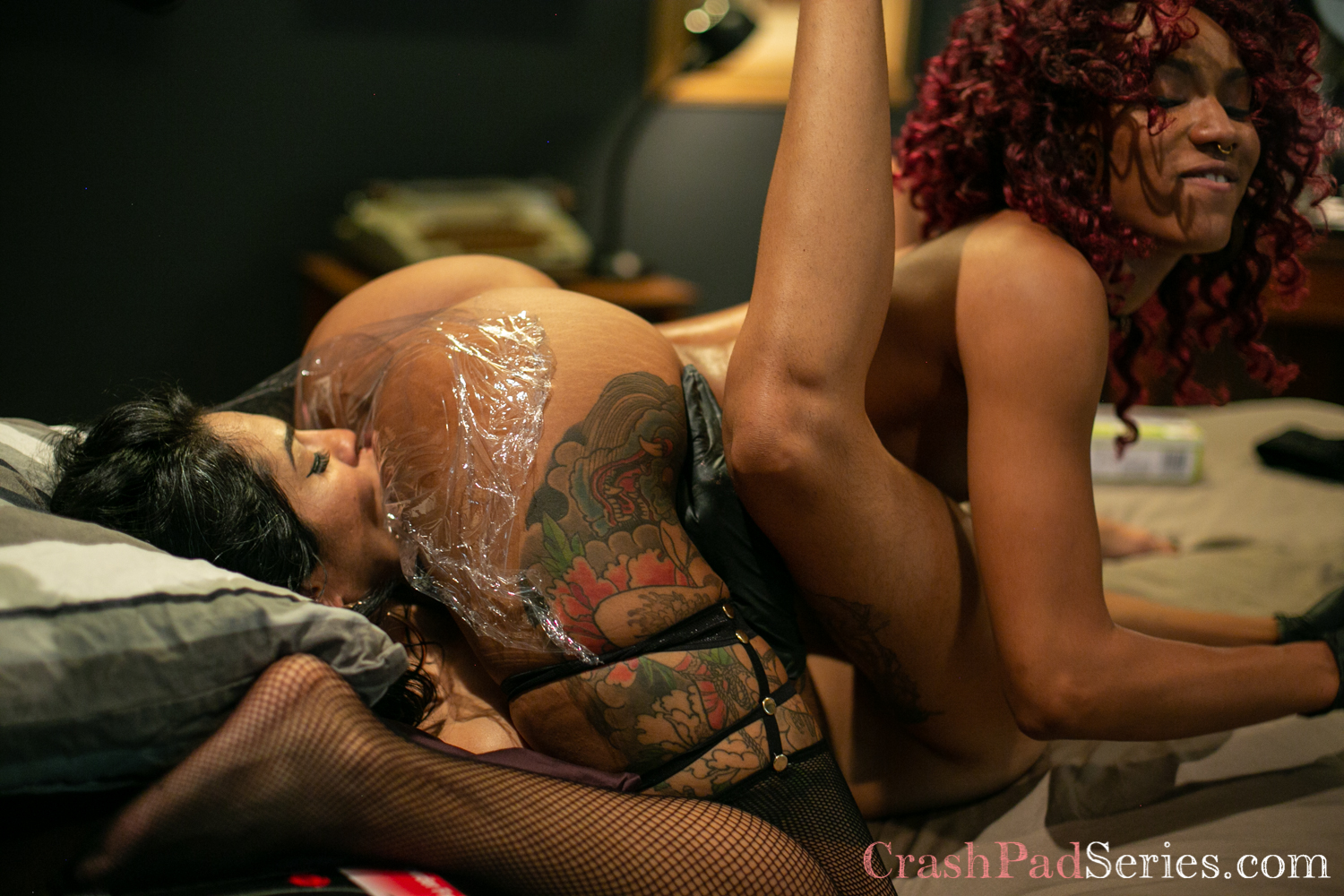 Natalie Chen and Mona Wales's tender scene began, and ended, with a battle between two vibrators. Everyone wins.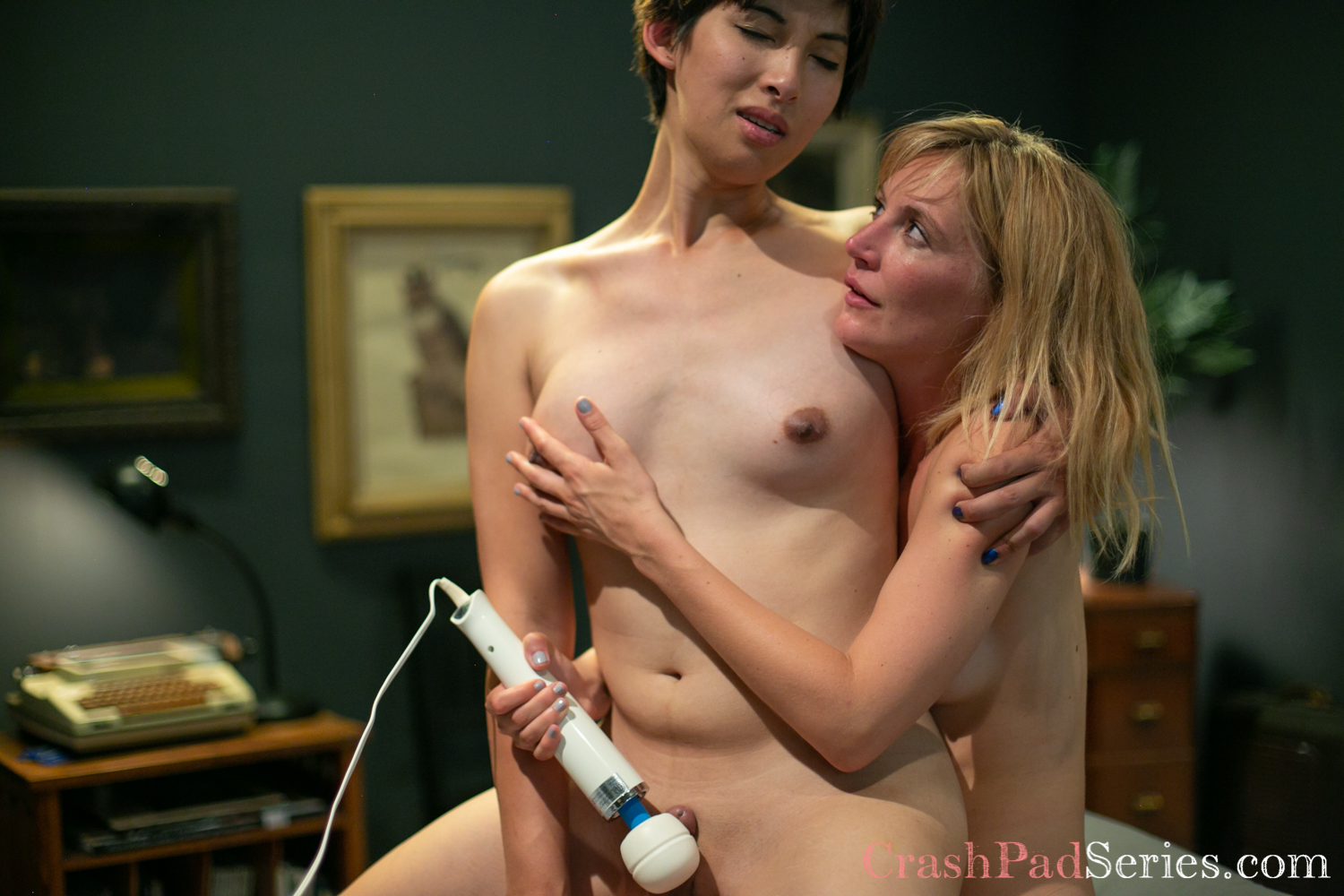 Valerie Page and Maxine Azula gave us another scene filled with gorgeous switchy femme-for-femme energy, I think one of our big themes of 2018 was that the that top/bottom is so much more fluid than perhaps we've been led to believe.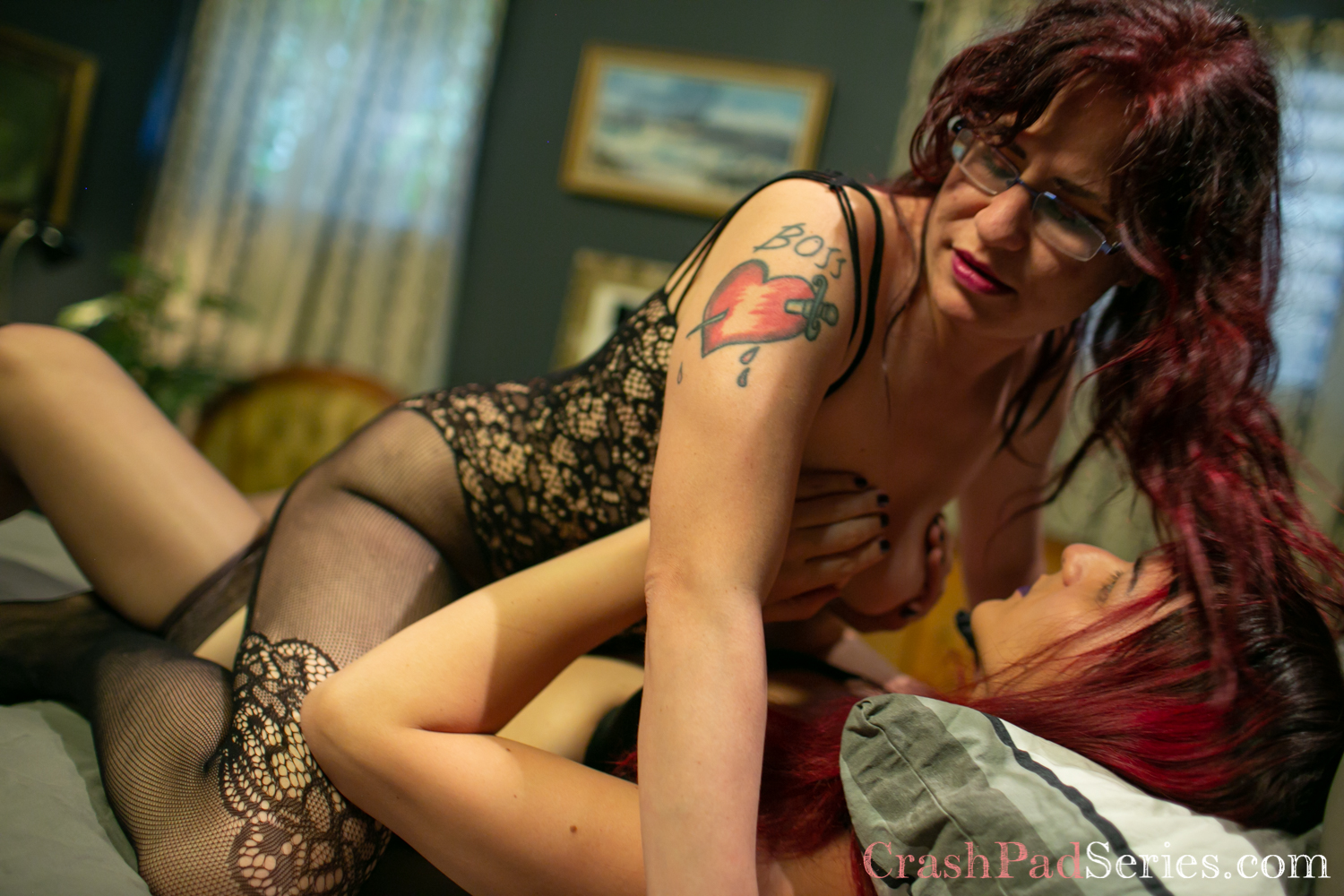 Vivienne Vai and Golden Curlz are electric together, in this shockingly good scene.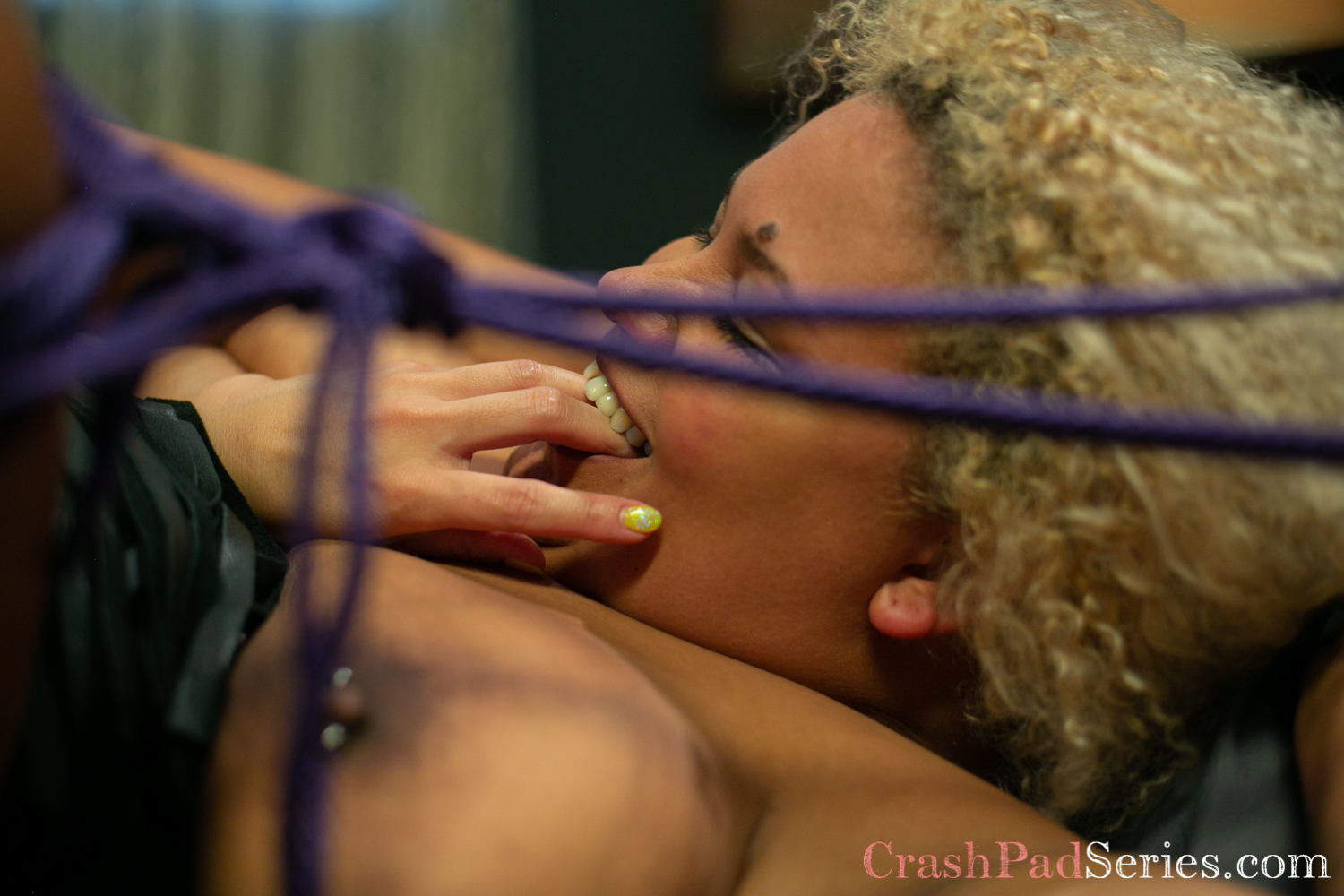 Byron DuBois and Aleister Church's puppy-play scene was a reminder that having a pet really is great for your physical and mental health.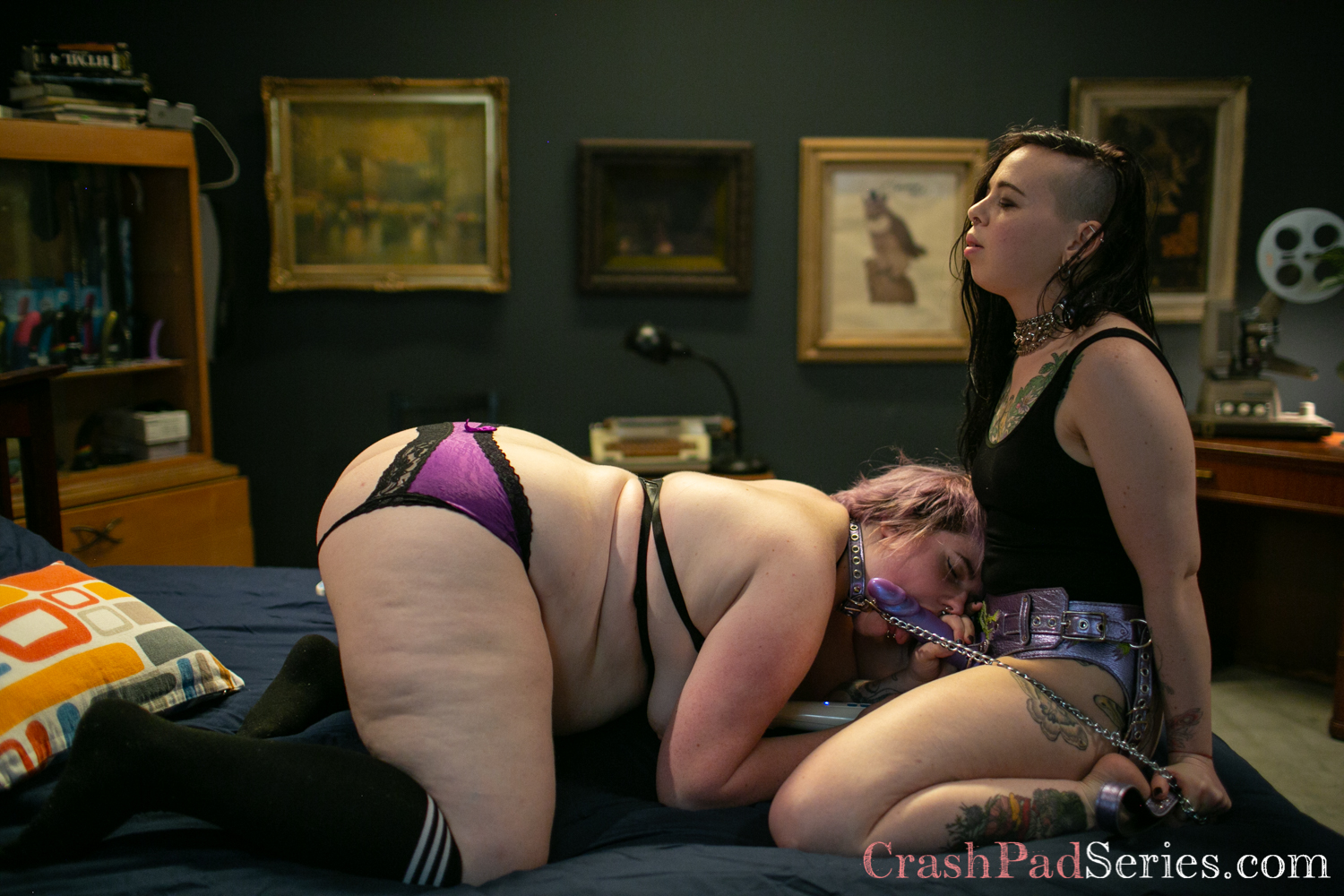 Vivienne Vai's space-queer selfie solo was complete with ovipositor dildo! I love this shot because who hasn't sent this photo to a current crush?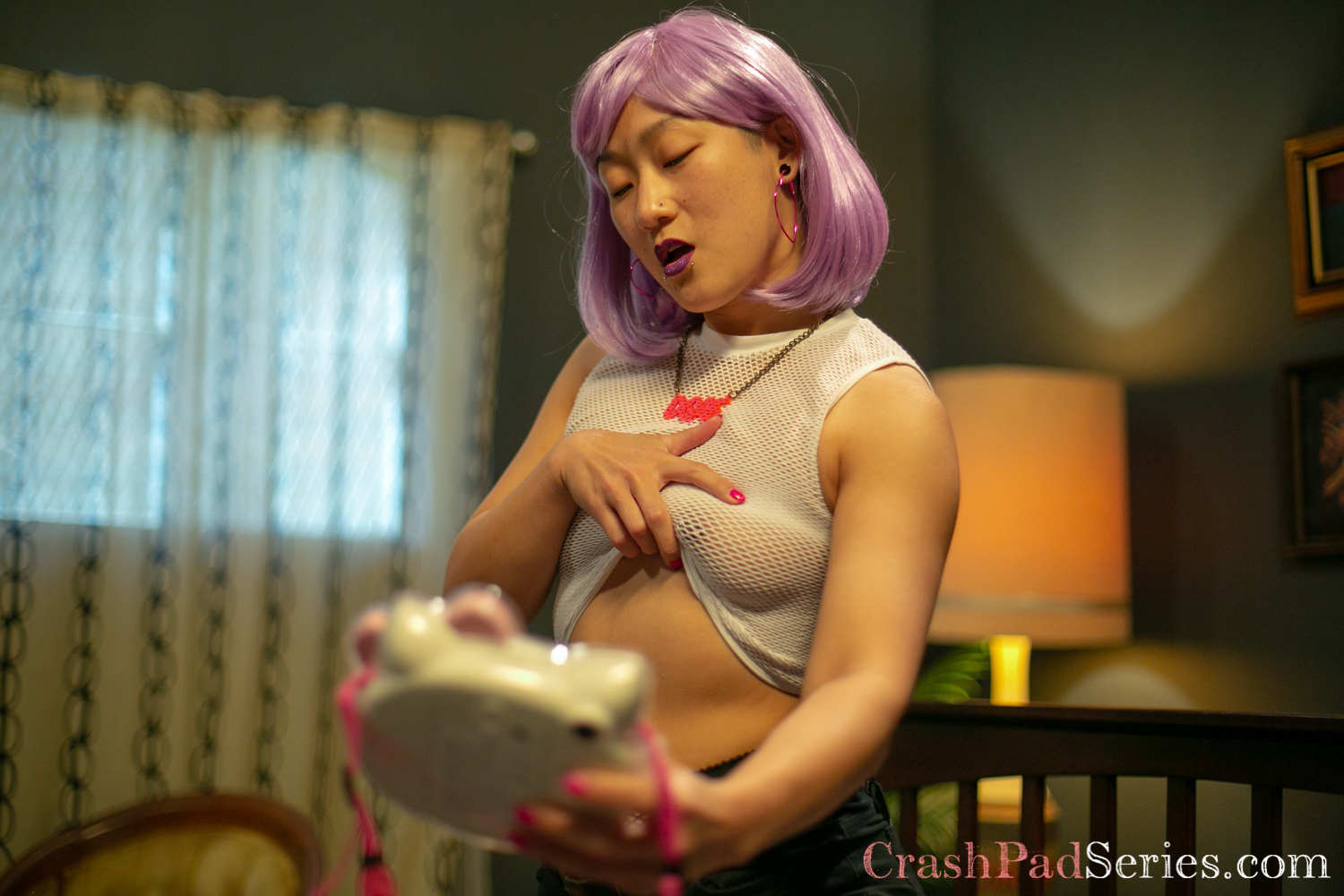 Leather and Switches and Bears Oh My! Ramona Inverness and Larkspur Canyon, they'll be back…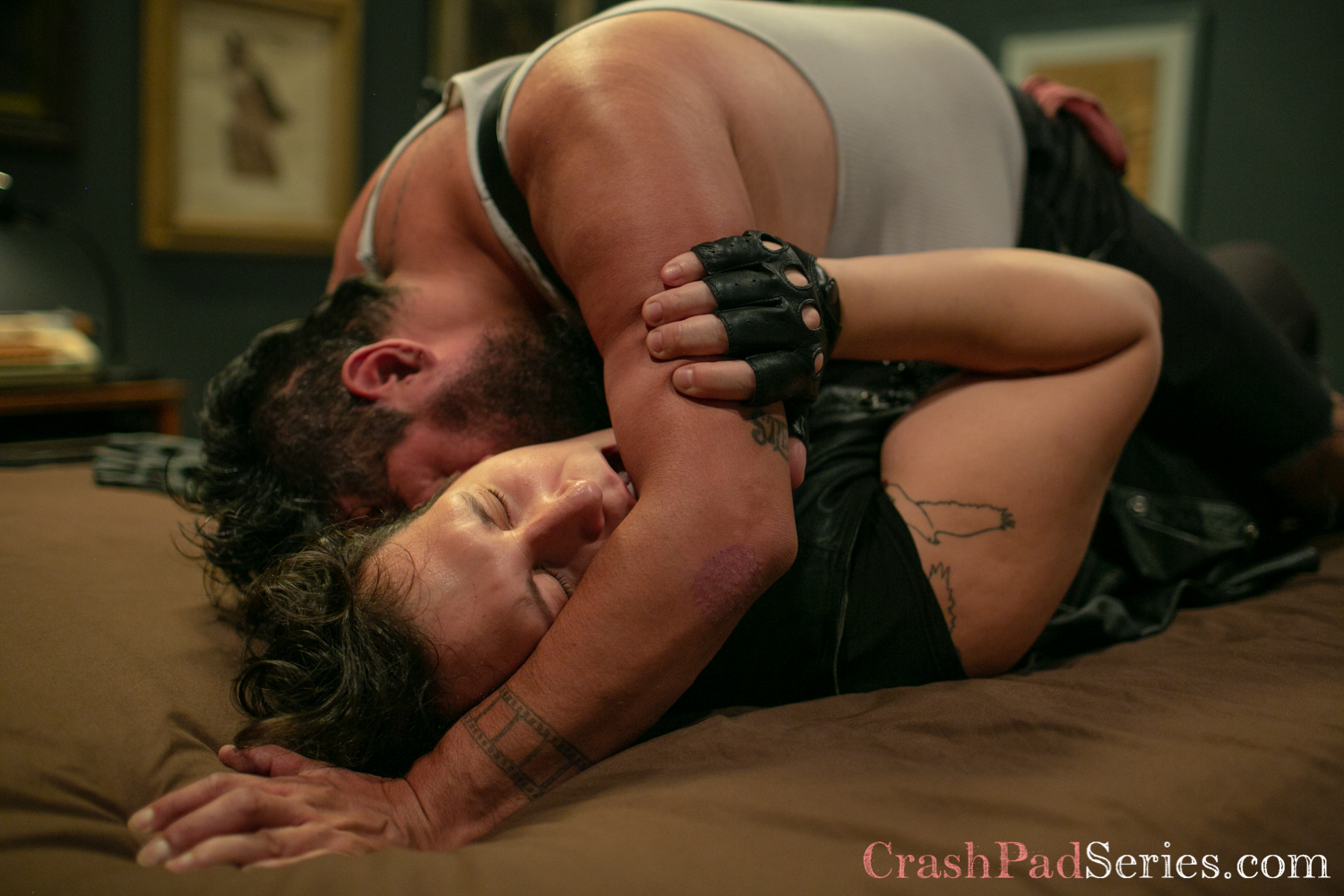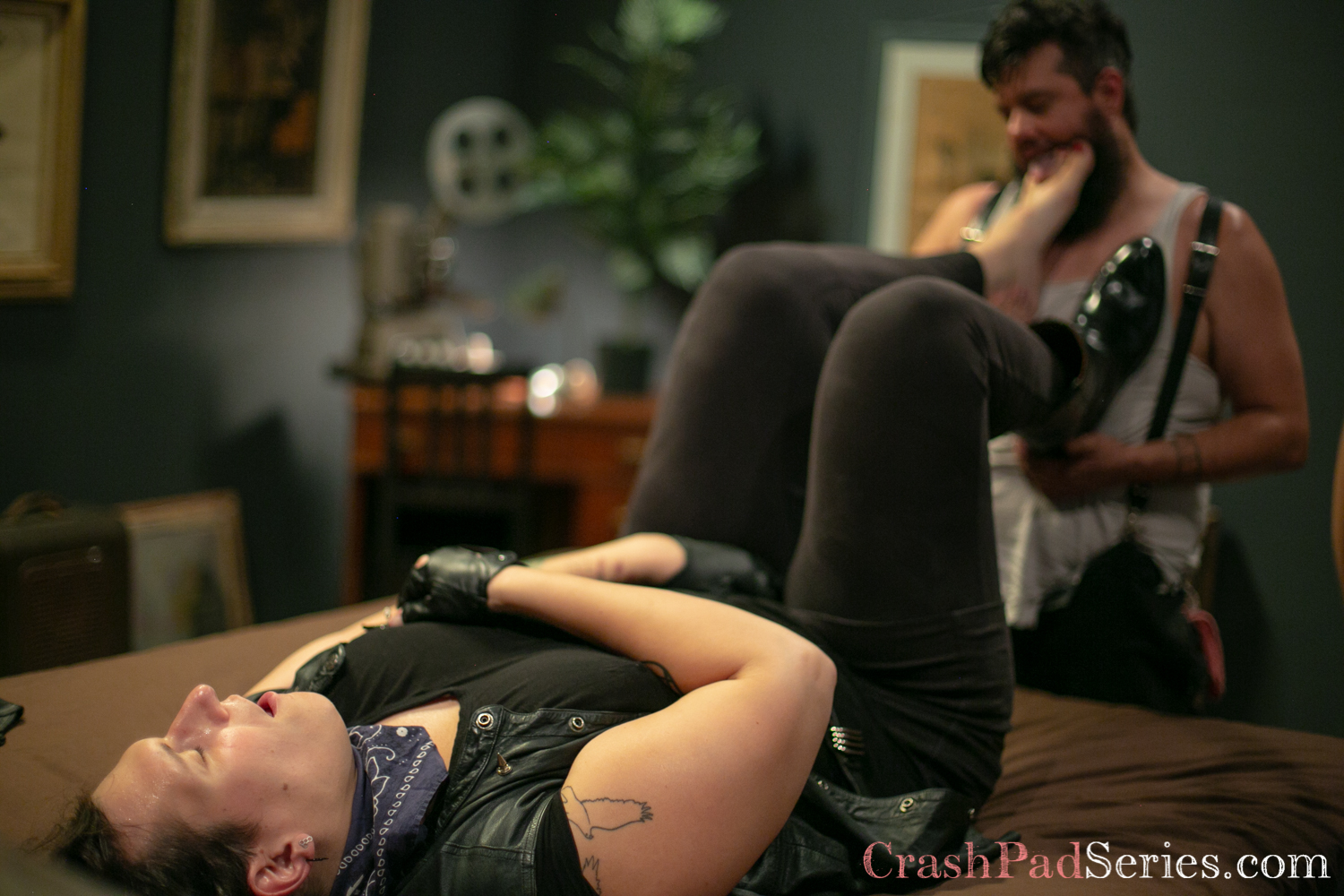 Rion Rhodes and Barbary Rose switched it up for one another because friends who care… share. I love this moment of quiet in the middle of their sweaty, active scene where each give as good as they get.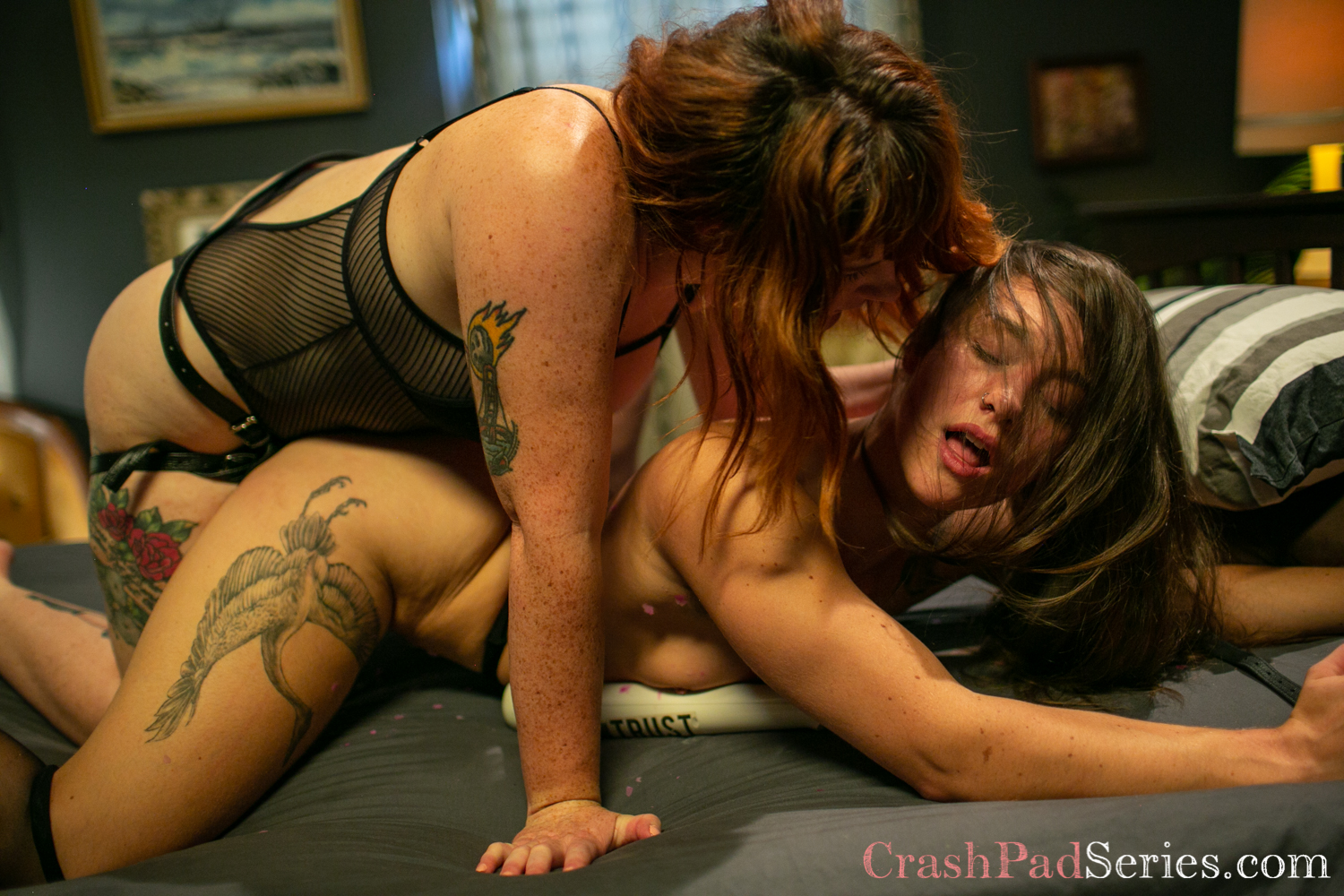 Valentine and Lindsay Cin blew off a lot of steam together in their time in the CrashPad. Visually, they also are absolutely gorgeous together!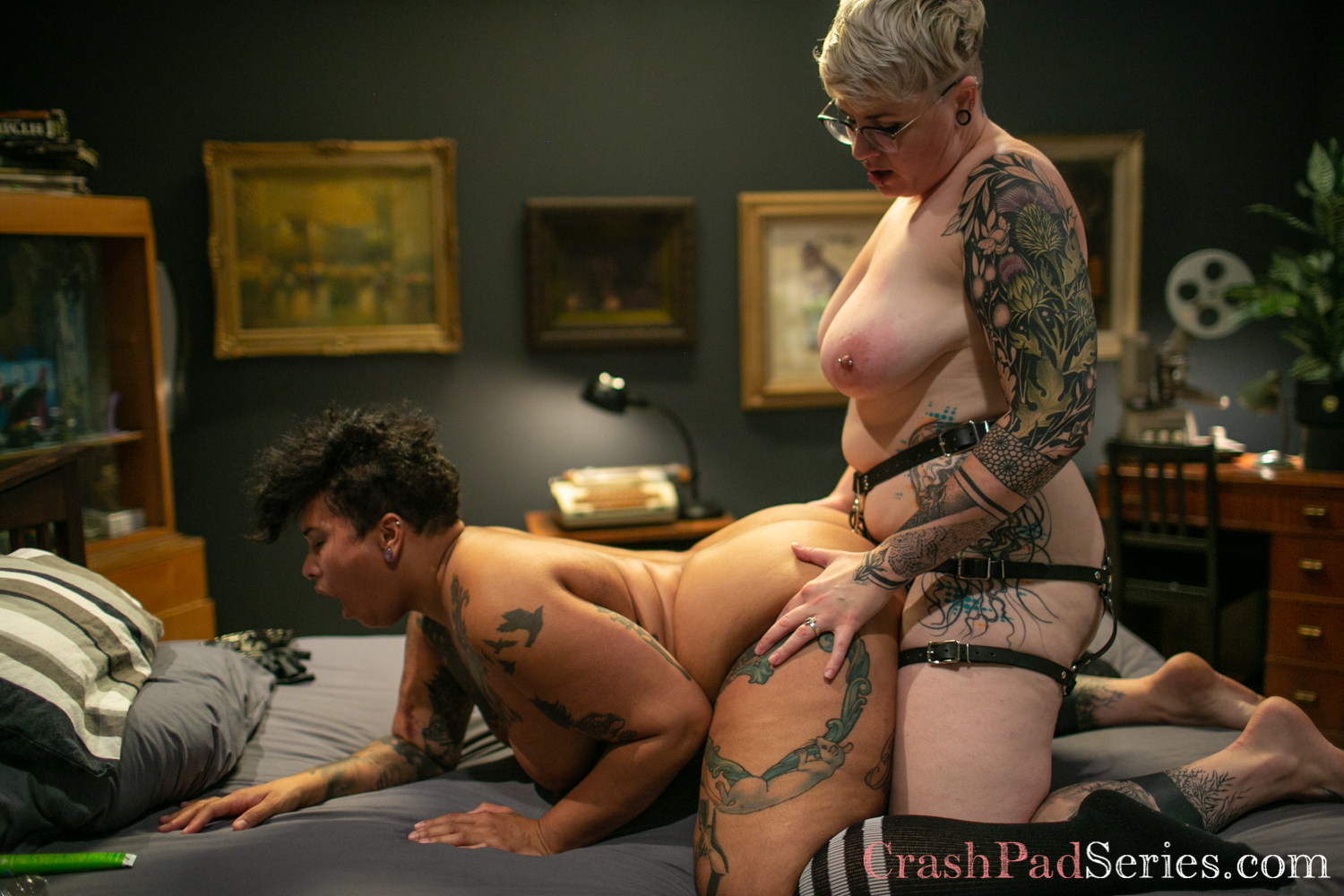 Emperatrix and Chocolate Chip took food porn to a whole new level. I may never want to eat an avocado the boring way again. This laughter-filled scene was really fun to make for all involved.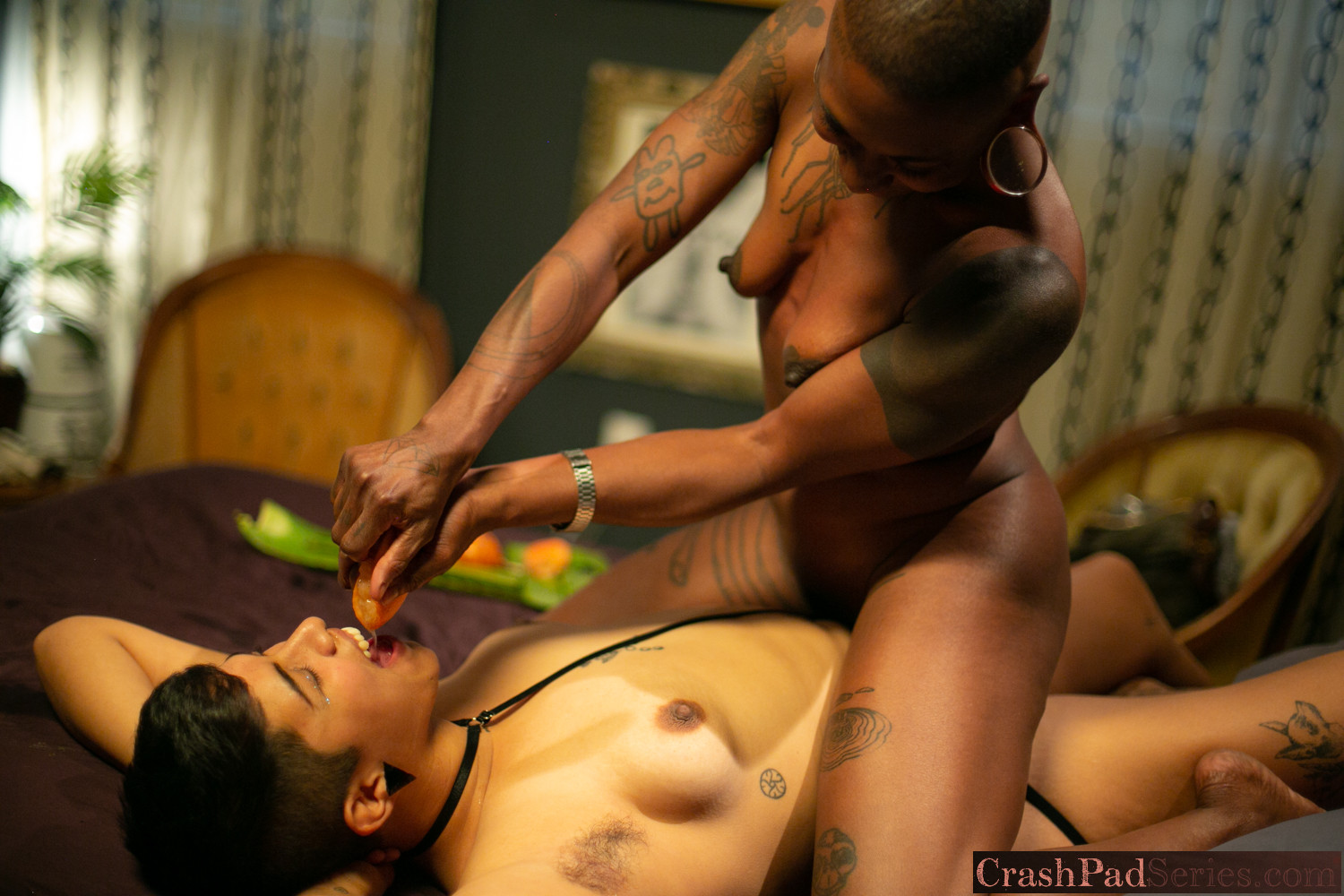 Blair and Megan Reeves have really such a sweet connection in their first, but absolutely not last, visit to the CrashPad. (SPOILER! This scene will be live next Friday… Enjoy the sneak peak!)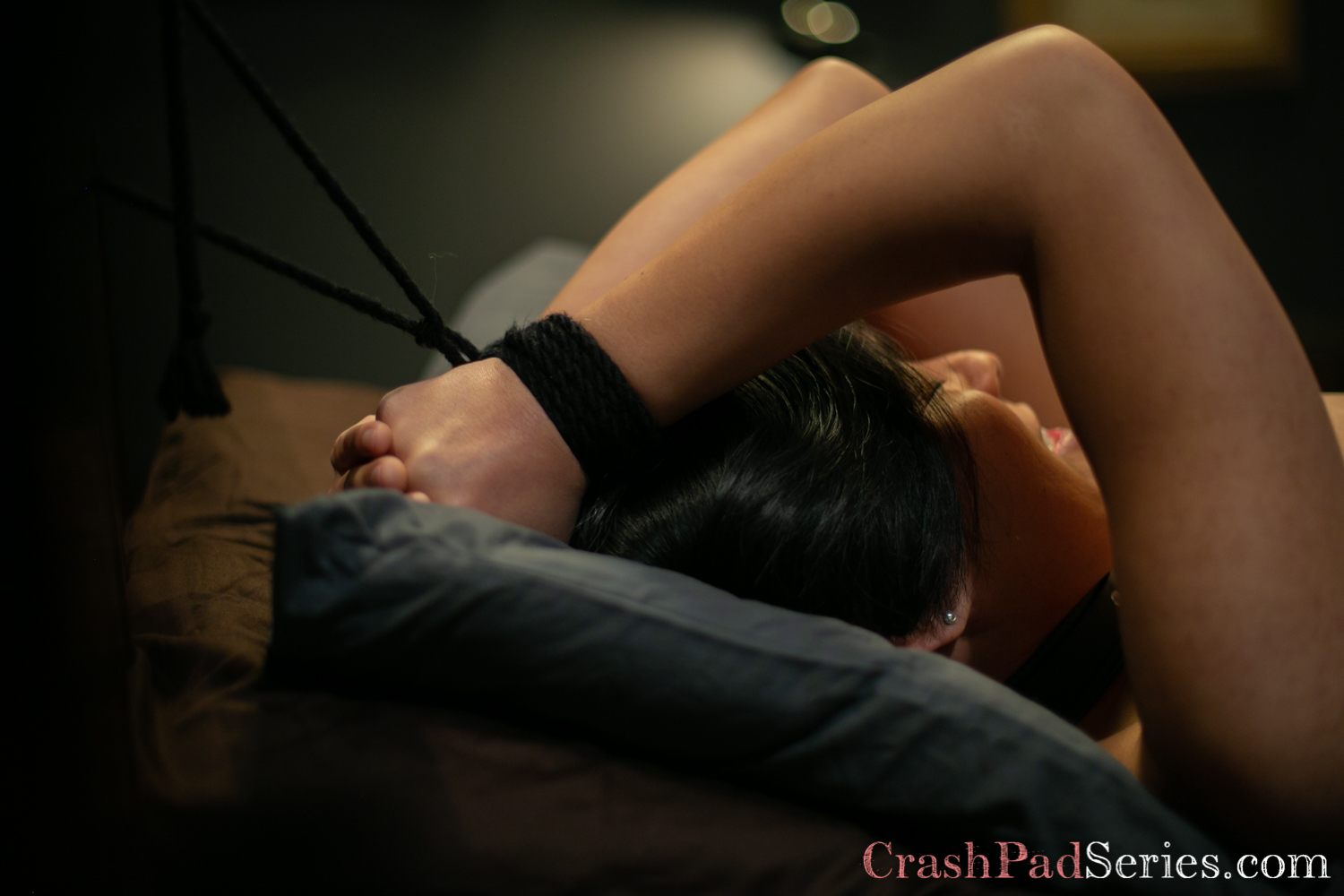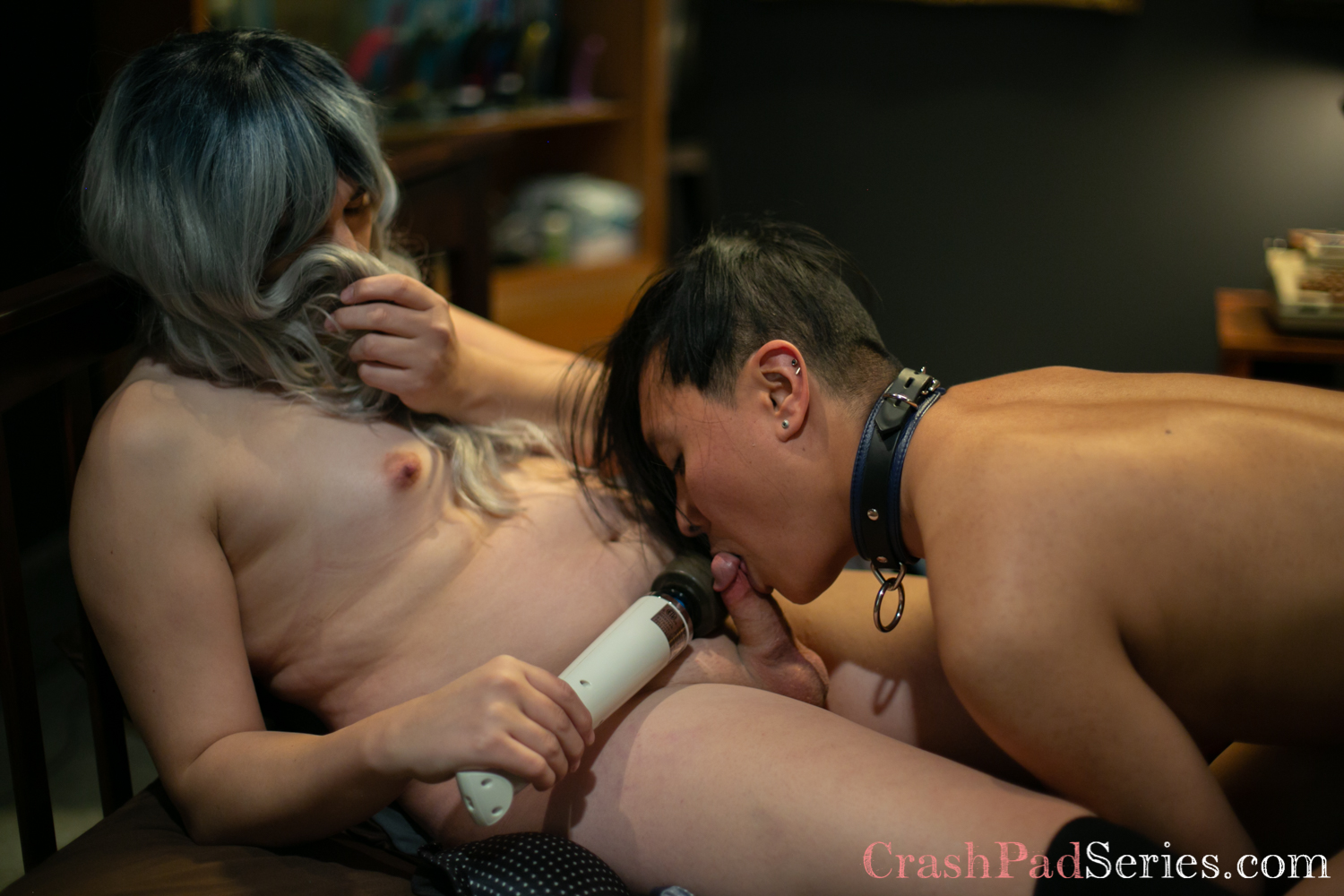 What an amazing bunch of scenes from 2018! As always, I'm incredibly thankful to all of our collaborators – the performers who show up to each shoot with their creative sexy ideas, and who trust us to film and photograph such beautiful content. Thank you to all our subscribers, we couldn't do this without you!
We're already working on next year's batch of diverse, body positive, queer as fuck scenes, delivered fresh from the CrashPad to you.
-T Crane
Set Photographer
P.S. If you like my work for Pink and White and want to see more, check out HerePortraits.com, my ongoing documentary portrait series of transgender, non-binary, agender folks (anyone non-cis, really), or my personal website TristanCrane.com for my wedding, portrait, and travel photography.
(Editor's note: Log in on January 5th and 19th to watch our "Voyeur Cam" livestream and observe as we produce new episodes in real time.)