Dental dams in porn? Yes, they do exist! At least a dozen scenes on CrashPad — and counting. We let the workers take the wheel when it comes to their sexual health and pleasure, deciding everything from what they want to do, to how they feel safe doing it – with few the exceptions dictated by biller restrictions and whether both cast and our crew consent to filming it, of course. When performers get to choose, it's not uncommon to see safer sex barriers like condoms, gloves, and though rare, dental dams. Ultimately, there's nothing hotter than sexual agency.
So in honor of hot sex and performer safety, and with the intention of normalizing the use of barriers during queer and trans sex, here's a NSFW video guide of CrashPad episodes featuring the use of oral sex barriers. Scroll to the bottom for related sexual health resources.
HOT DAM! Ten CrashPad Episodes starring Dental Dams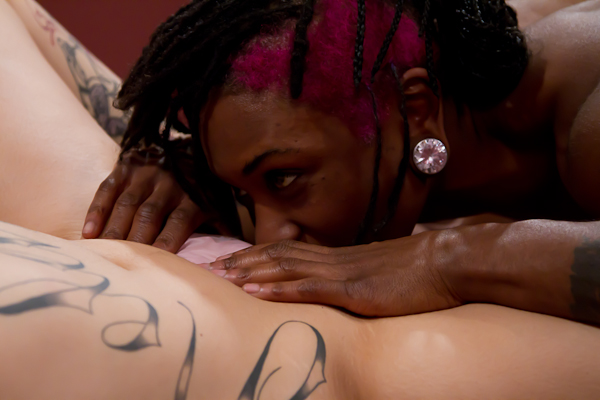 1. CrashPad 95: Chocolate Chip and Akira Raine
Eye contact is key. Chocolate Chip and Akira Raine switch with dams. 
---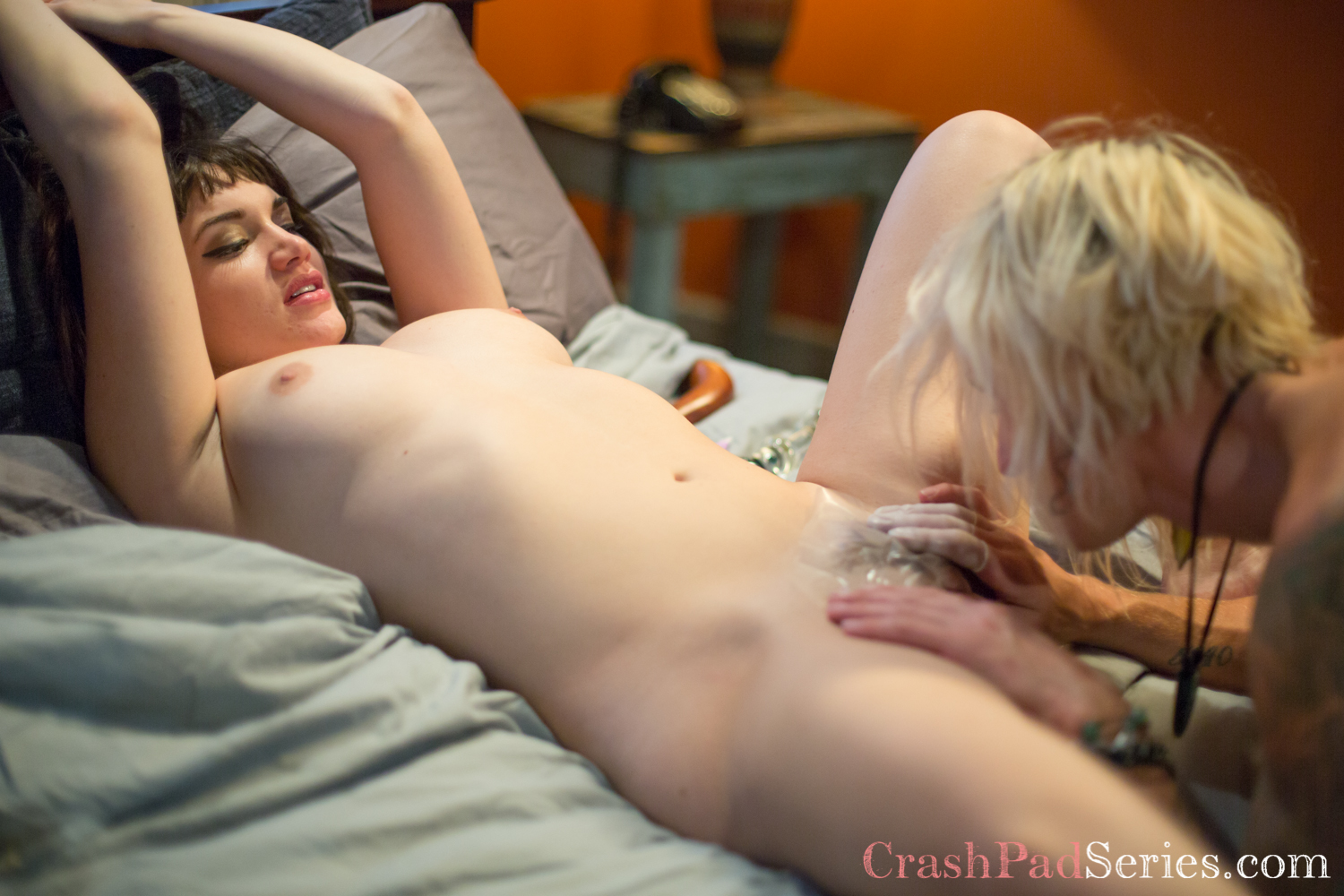 2. CrashPad 204: Paris Lincoln and Sami Price
Sami Price and Paris Lincoln use a non-latex, polyurethane dam. They also used finger cots and "internal" FC2 condoms in their barrier-focused edge-play episode. 
---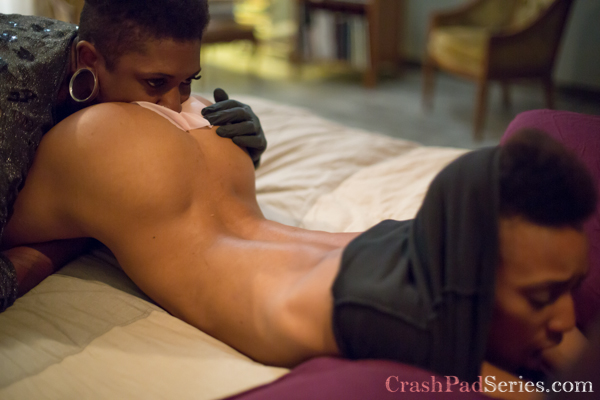 3. CrashPad Episode 152: Chocolate Chip and Nikki Darling
Dams are great for oral sex in almost any position. We think Nikki agrees… 
---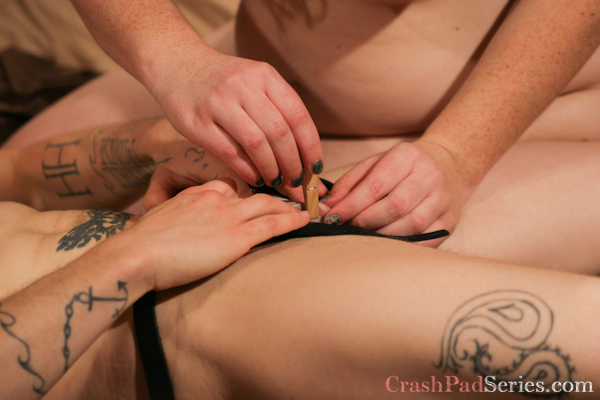 4. CrashPad episode 90: Puck Goodfellow and Siouxsie Q
Dental Dams have a special harness. Place clothes pins over a dam for a kinky good time!
---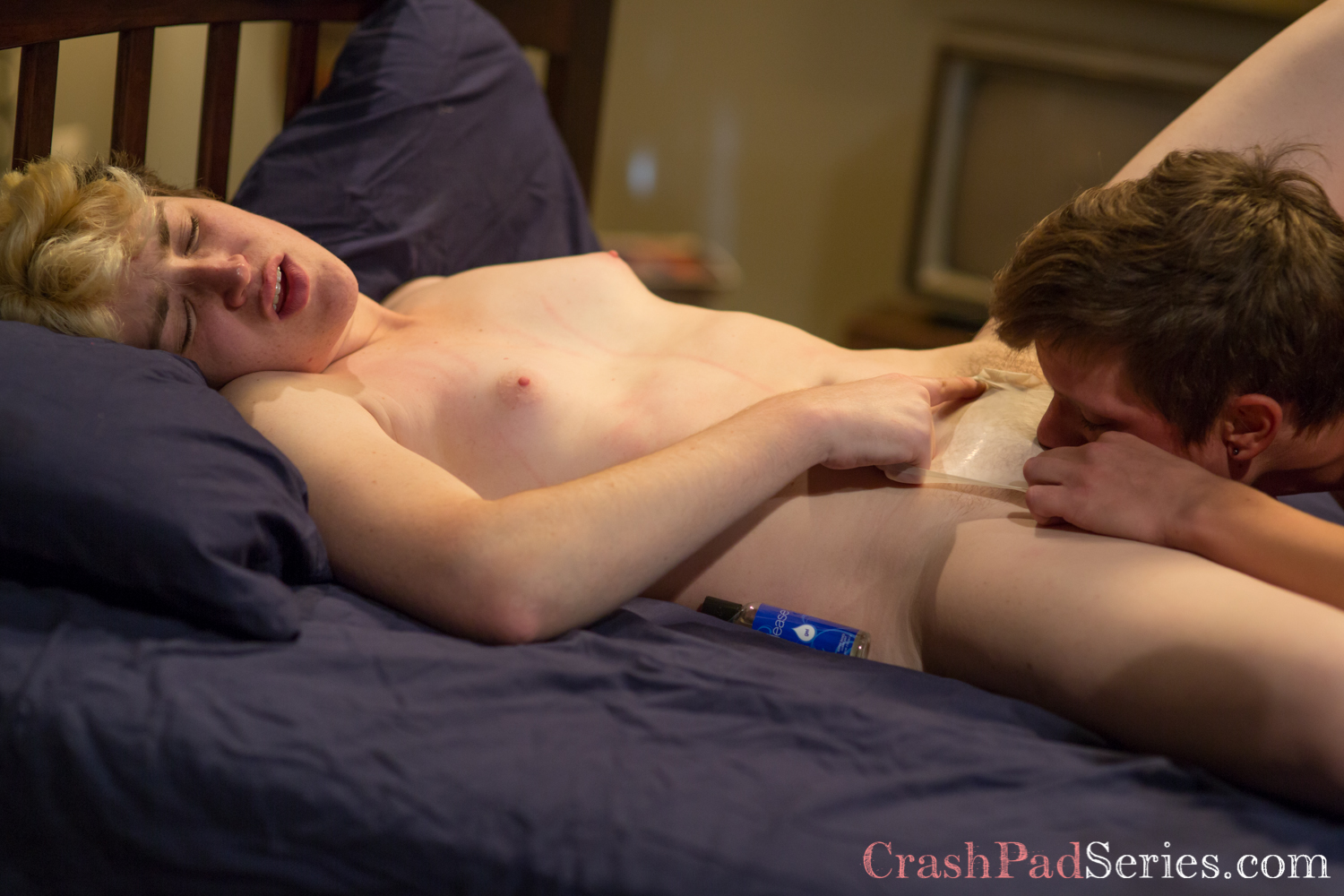 5. CrashPad 182: Cody Snow and Robin LaLonde
Cody Snow and Robin LaLonde use a dam in one of a few CrashPad scenes for those also seeking trans porn that shows post-op vulvas.
---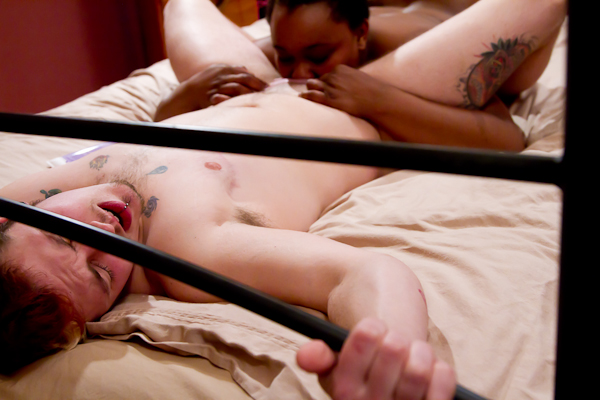 6. CrashPad 94: Sophia St. James and Chance
Trans cock-sucking as demonstrated deftly by Sophia St. James and Chance. 
---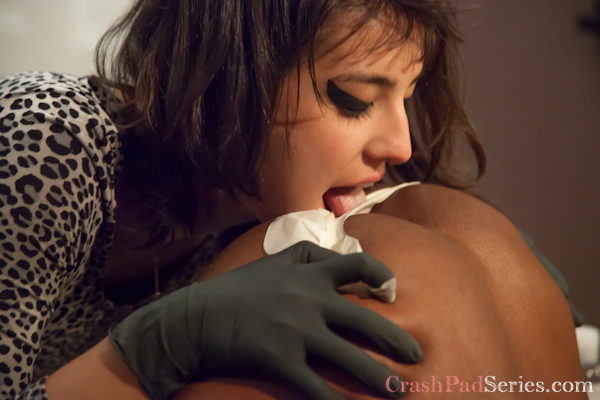 7. CrashPad 127: Bianca Stone and Chocolate Chip
Face down, ass up… Bianca Stone demonstrates another dental dam-covered oral position.
---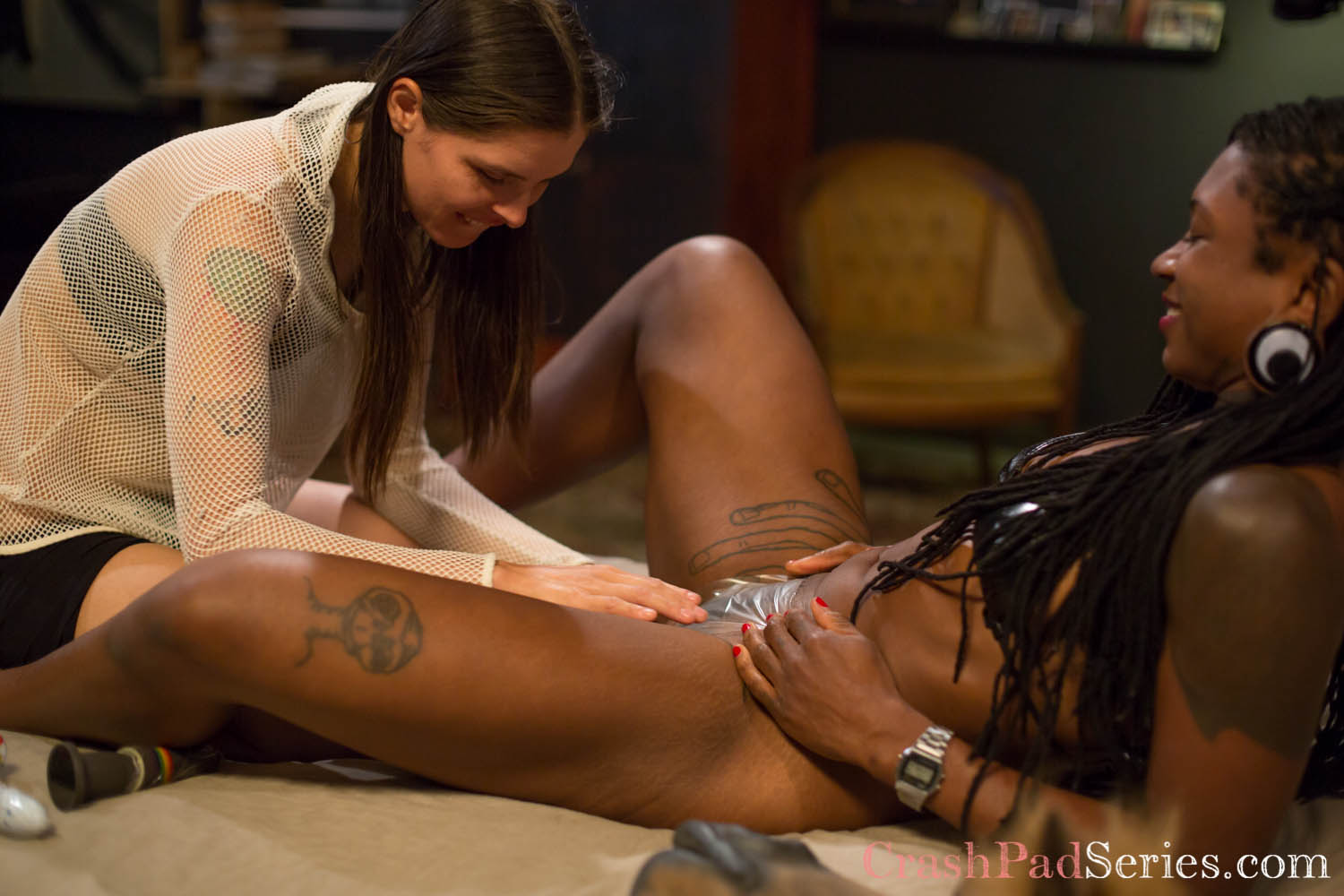 8. CrashPad Episode 182: Tastee Treasures and Chocolate Chip
Tastee Treasures and Chocolate Chip use a polyurethane barrier by Hot Dam. 
---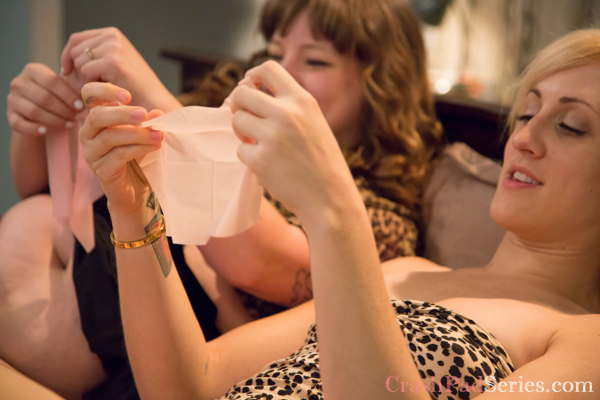 9. CrashPad Episode 148: Dylan Ryan, Trouble, and Chelsea Poe
Dylan Ryan and Trouble double-team in a latex three-way with lucky licker Chelsea Poe.
---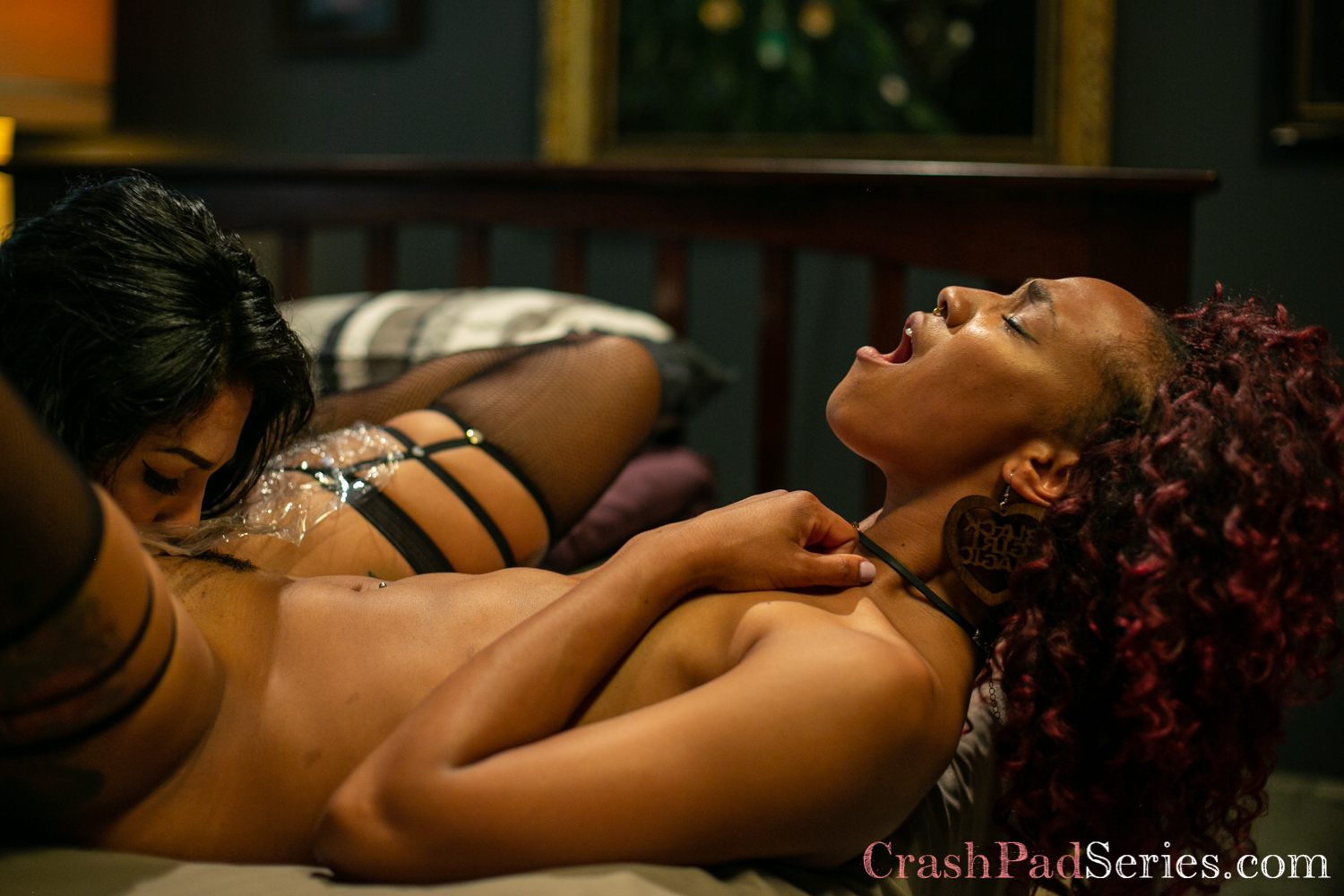 10. CrashPad Episode 269: Nikki Darling and La Muxer Diosa
No dam? No problem. Grab plastic wrap from the kitchen! (Tip: get the kind that is NOT microwave safe as the pores that make it good for reheating leftovers mean it's not the best at preventing transfer of fluid.) 
(Want more? Search "Dental Dams" on CrashPadSeries.com for additional examples dental dams used in porn.)
---
Chocolate Chip is Dam Right
If you noticed Chocolate Chip appear a few times in this list, it's because they consistently have used them in their scenes. They're the reigning royalty of dental dams! We asked them to share thoughts, misconceptions, and any tips they have.
"I like using dental dams because it makes having sex with someone I just met feel more comfortable. If I wasn't using one I would feel distracted by concerns that our health might be compromised. So, I feel like I'm able to be more present and less anxious when using them.
"Common misconceptions are that they don't feel as good as direct mouth contact. I think they offer different sensations. Saliva makes oral sex without a dam more slippery which creates a specific kind of sensation. Using a dam can create a softer, less wet feeling against the clit which I personally prefer. Kind of like the difference between getting a massage with oil and one with out. Both can have satisfying outcomes.
"Tips: Try using Saran Wrap instead of industry dams. One of the challenges I have with dams is the size. They can be kind of small which means you have to focus a lot on keeping them in place. Saran Wrap can be cut in bigger sections and clings to the other person's body so it stays in place really well!"
More Dam Resources
Here's a few more resources to share about safer sex and dental dams.
CrashPadSeries Queer Sexual Health and Resources Guide (with links to more sex ed guides!)
Shine recommends at least three forms of safer sex be considered: testing, communication, and barriers, which we keep well stocked thanks to our Official Safer Sex Sponsor, Good Vibrations.
For the past few years we've asked performers to describe their safer sex practices in each Behind the Scenes video. Here's a few highlights: Adult Performers Talk Safer Sex
Recommended to us by Angel (@lupespace): Kelvin Sparks on The Deal with Dental Dams
And for MORE DAMS and performers discussions about them, search "dental dams" on CrashPadSeries.com.
Originally posted on Aug 15, 2018 and updated for relevance.