Our end of the year recap video features CrashPadSeries.com clips from 2016. Thank you for supporting us through another great year, and stay tuned for big things to come!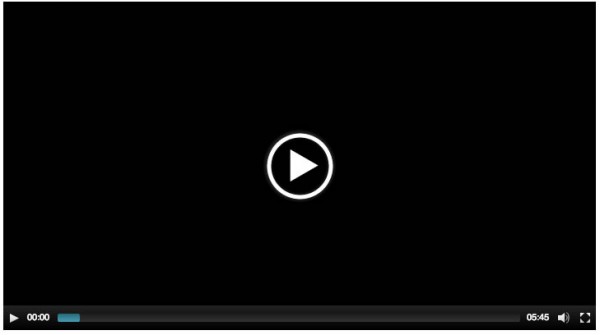 (Watch now! Plays for members only.)
2016 CrashPad visitors (including 32 new performers!): Kitty Stryker and Jetta Rae, Ex and Sophie, Butch Stud and submissann, Max Madame and Barbary Rose, Eden Alexander and Chelsea Poe, ViVi Marie, Luka Peona, and Sal Marquez, Sierra Cirque and Endza Adair, Freya Wynn and Joey Minx, Freya French and Johnny Starlight, Mistress Kara and Stefani Special, Chocolate Chip and Eros LaFemme, Byron DuBois and Patience Morgan, Leigh Raven and Nikki Hearts, Aviva Romelli and Selphie Labrys, Jayogen and Mia Li, Daisy Ducati and Jessica Creepshow, Cherry Torn and Lilith Luxe, Riley Saint, Lyric Seal and Vai, Q and Viverosity, Andre Shakti and Ruckus, River Stark and Viviane Rex… plus you'll see a sneak peek of the next two episodes with James Darling and Sapphire Sexcapade, and Valentine and Rion Rhodes, both technically filmed during 2016 and are our next updates!


2016 Pink and White Company Recap
What a year! Though it has ended on a very rough note, especially for our communities in the Bay Area, there was a lot of great moments to celebrate in 2016. Here's our top 16.
1. We defeated Prop 60! Pink and White Productions got pretty involved with the rest of the adult film industry to join forces and bring awareness about Prop 60. Along with other actions, we posted Adult Performers Talk Safer Sex video clips — still very informative and relevant! — organized a Prop 60 Debrief with two industry lawyers, published a voter guide, and did a #CrashTheVote photo shoot on what we are relieved did not turn out to be our last day of production in California. (However we do need to come together in the wake of the election.) Read our thoughts in Bustle.

2. Pink and White and read all over! Last year we were featured on HBO and in the Emmy Award-winning television show, Transparent. This year, we got even more press, including an exciting feature in Rolling Stone Magazine. We were also mentioned in COSMOPOLITAN (twice!), and through discussion about CrashPad's rejection of porn categories in The Nation and The New Yorker, and on ATTN. Shine gave her two cents about Susan Sarandon directing porn, and German and French audiences got a taste of what it's like on set when ARTE Tracks followed production assistant Jiz Lee. Erika Moen and Matthew Nolan of Oh Joy Sex Toy also shared their visit to our set in Oh Joy Sex Toy (republished in BITCH Magazine and in their Oh Joy Sex Toy Volume 3 book!)
3. We issued more keys at the CrashPad. This year we released another 24 new episodes on CrashPadSeries.com, now on Season 33 and its 230th episode. Can you believe we introduced thirty-two new queer adult film performers on the site? Catch the action on our livestream starting this February!
4. MORE PORN (on PinkLabel.tv!) We added hot new studios to our hub for indie adult filmmakers, PinkLabel.tv, now totaling over 500 adult films. Some include Viktor Belmont, the latest scenes from the popular "XConfession" series by Erika Lust, Aorta Films' debut with The OH Files, Morgana Muses' Permission4Pleasure, Altporn4U, Spark Erotic, new releases by Petra Joy and Foxhouse Films, films by CrashPad stars Tobi Hill-Meyer's Doing It Again: Trans Woman Porn Project, Kitty Stryker, and Madison Young, and new CRASHCOURSE free production advice videos, plus, another big batch of single CrashPad episodes, a la carte.
5. Point of Contact continues. We released more 'queer porn time capsules' with our emerging pornographer series Point of Contact including video projects by Sophia St. James, Karin Sin, Gloria Akira Raine, Red Jackhammer, and Q.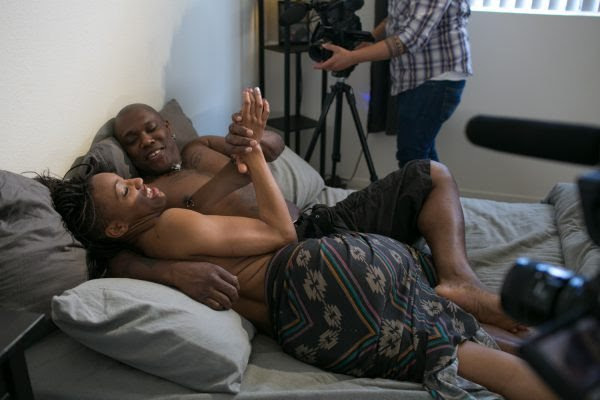 6. New Short Films by Shine Louise Houston. We released the second edition of BED PARTY, so look forward to screenings of BED PARTY: Jack HammerXL and Nikki Darling. We also released a special soft core video, Talkin' Porn: Queer Women of Color Adult Film Performers for the Queer Women of Color Film Festival.
7. Porn as Sexual Health. CrashPadSeries.com was included on The Clit List, a website to offer porn for survivors of sexual abuse. We launched a Sex Educators Review Porn round-up for regular episode reviews!
8. We won another XBiz Award! CrashPadSeries.com won 2016 XBiz Specialty Site of the Year" Award, and both CrashPad and PinkLabel.tv are nominated for the 2017 award show.
9. We published some great articles! Read "The Willingness to Pay for Porn" and "Tricks of the Trade: Porn's best practices on content shares" and check out Lyric Seal's "Slumberparty" advice column posts. Two fantastic personal essays include "I knew I was home: a trans womans journey through porn" by Nadja Nadika, and "How Learning about Queer Sex Taught Me Self-Love" by Mx Nillin. We wrote a Learning the Ropes blog post and joined forces with the excellent folks at Twisted Monk.
10. Let's end racism in porn. We cheered as the Adult Performer Advocacy Committee issued a statement on racism in porn and a call for organization to adopt new language into the performer bill of rights. We're proud of APAC's board, including CrashPad performers Mickey Mod and Verta, for making crucial strides to correct unethical, racist production practices.
11. Shine Louise Houston's work screened at the Tate Modern Museum in London. That's right. Her films screened at the Tate London in an exhibit, Porn as Pedagogy. At the Tate. Modern. Museum. !!!
12. Caring is community. We helped crowd-fund a number of films, and sponsored over two dozen causes and events, including Fuck Yes Consensual Sex Series, Bruce LaBruce, Widener University's Careers in Sexuality Conference, the Woodhull Freedom Summit, Wotever DIY Film Festival, the Queer Women of Color Film Festival, Red Light Legal, Miss Major Documentary Film, TGI Justice Project, and La Fête du Slip.
13. Porn Literature. We saw our work mentioned in the Porn Studies Journal: Porn and Labour and in a new book by Ariane Cruz Ph.D., The Color of Kink: Black Women, BDSM, and Pornography.
14. Around the World! Screened our films around the world, from SF's API Wellness Center and Tool Shed's Sex Week in Wisconsin, to a Danish AIDS Foundation benefit, and University of Amsterdam. We screened a preview of SNAPSHOT at the Berlin PornFilmFestival (read Ms. Naughty's recap.) Shine spoke on a panel about Racial Politics along with CrashPad performer Valentine. She also had a chance to interview with Anna Brownfield and Marit Östberg.
15. Let's Talk about Sex(uality in the media). Shine spoke at a few universities this year, including UC Berkeley, Sacramento City College, and her lecture on "The Value of Pornography" at Sonoma State.
16. We're tickled pink… Finally, we started a new project, TICKLE TAKEDOWN. Tickle wrestling in three rounds. (Check it out here!)  
Wow. It's almost inconceivable just how much our teeny tiny company can accomplish in one year. Thank you everyone for your support! Coming up next year, we'll drop SNAPSHOT and relaunch PinkLabel.tv with exciting features and more adult filmmaker resources. Happy New Years, and looking forward to more in the year to come. ~PW Inc