In celebration of anal sex day (April 18th), here's a short guide with five hot new scenes from the CrashPadSeries that explore anal sex — from rimming to fingering, strap-on to combining anal with masturbation and vibration!
Freya and Tea get lucky!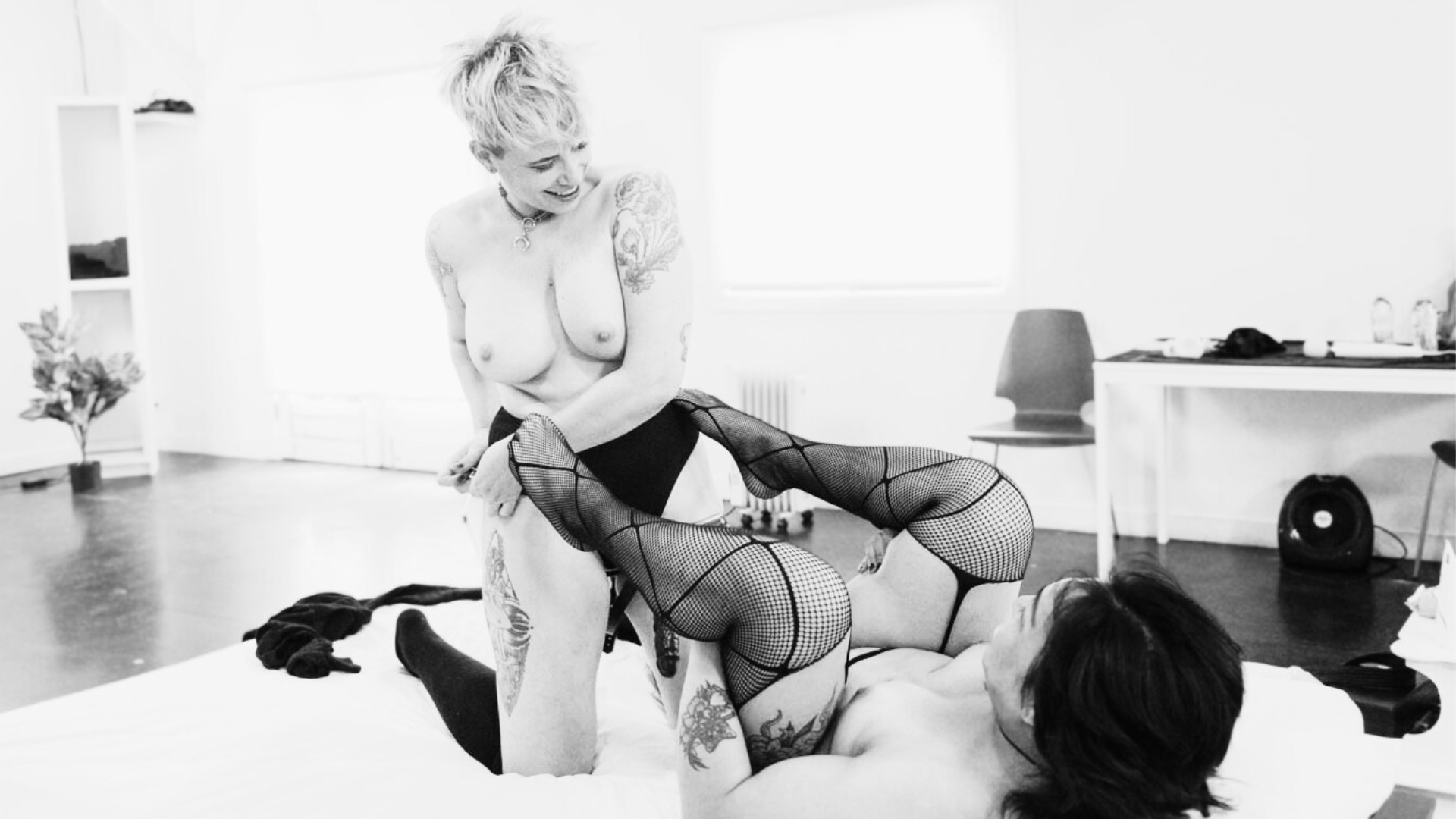 Flirty friends Freya Mars and Tea are down to RPG (role-playing game). The loser gets fucked! Freya knows this level and shows off how to score high on the CrashPad quest. Newcomer Tea didn't seem to put up much of a fight…hmm, strategic maneuver! Tea gets dragged off the couch and onto the bed where Freya collects their kiss. This kissing leads to stripping and stripping leads to strap-ons! Tea shows off her fabulous fishnet stockings while Freya teases us with their shockingly sexy harness. Playtime includes hot anal fingering, dildo fucking and oral sex. Tea stumbles upon and picks up the Magic Wand and mashes all the buttons until she finds the special move to enchant Freya to a wild orgasm. It's safe to say we're all winners!
Look for: gloves, anal fingering, and strap-on harness
Watch: CrashPad Episode 366: Freya Mars and Tea
---
Johnny and Skip are Locked and Loaded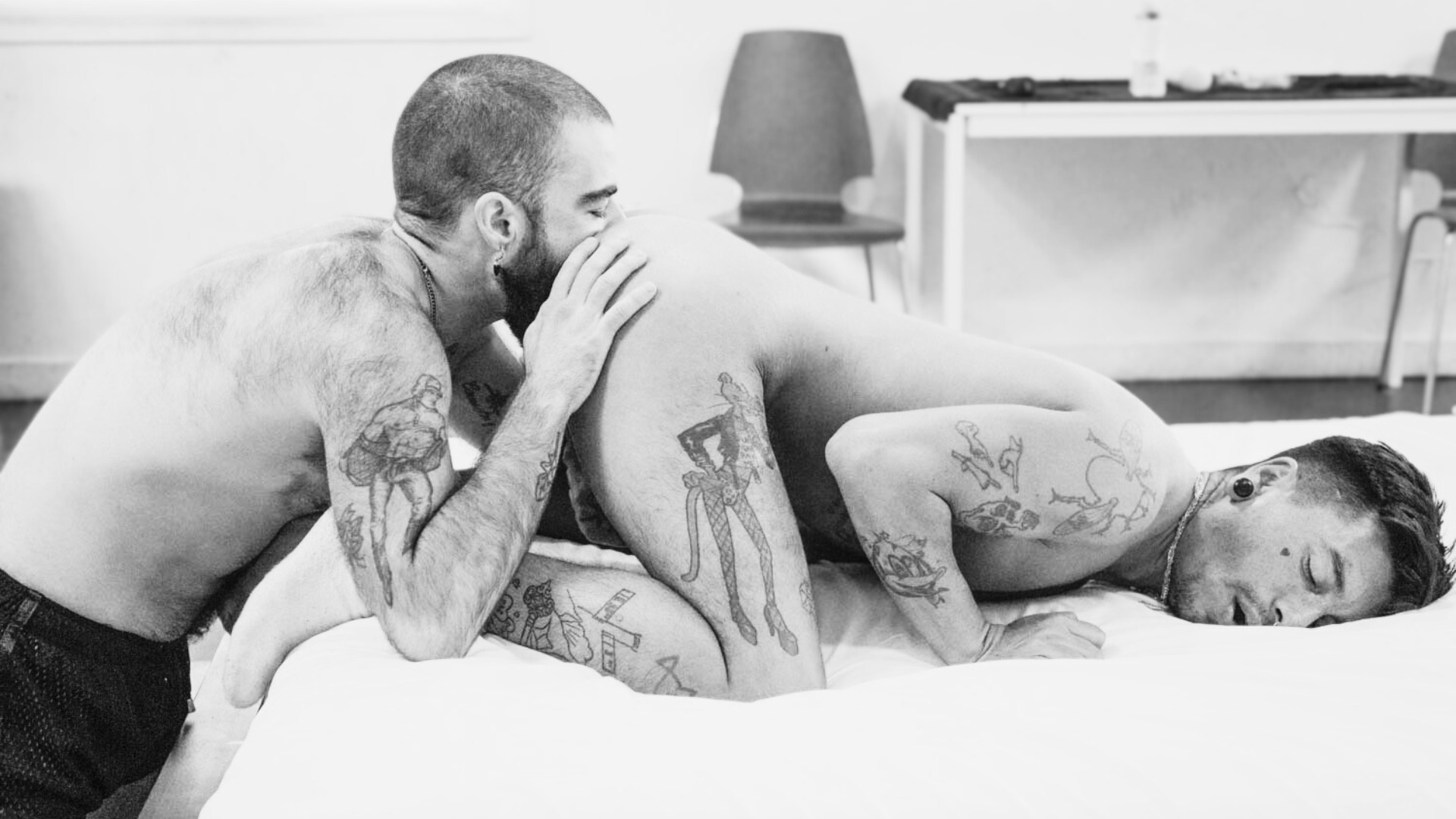 Johnny Castro and Skip Marshall return to the CrashPad for a hot hookup. After exchanging sweet kisses and stripping off their cute shirts, Skip impresses us with his magic zippered shorts providing Johnny easy access to the man-buns. Where do we get a pair of those? Our nasty boys take turns eating ass and sucking dick priming the engines for takeoff. The engines fire up and the shorts come off…but the socks stay ON. Skip takes Johnny's cock into his hole and transports to another world. Join us for the next great adventure.
Look for: peek-a-boo booty shorts, rimming
Watch: CrashPad Episode 365: Johnny Castro and Skip Marshall
---
Zelda and Tali link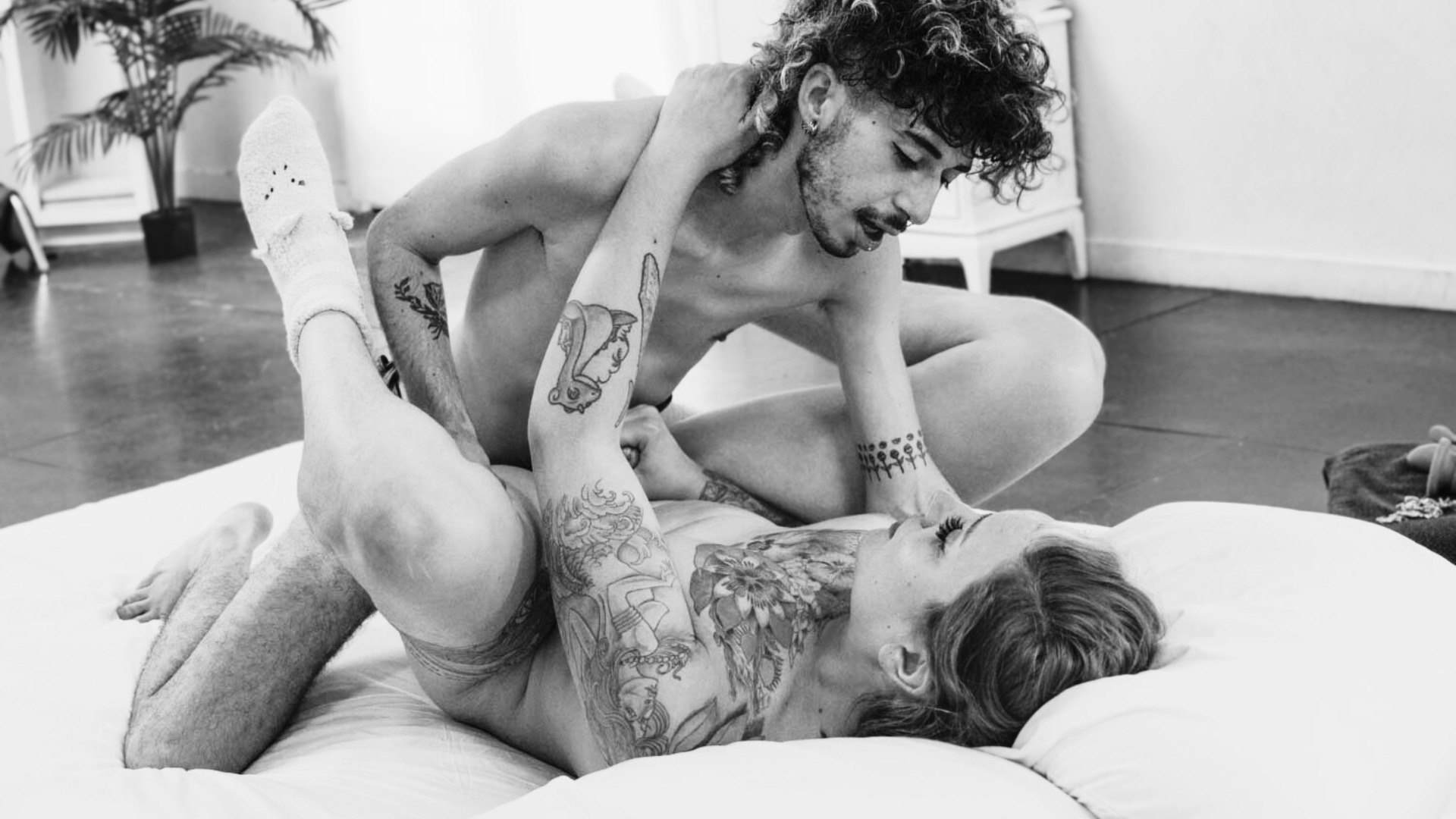 The heroic Tali Tee hooks up with veritable babe, Zelda Spellmen. Watching them get acquainted excites us like watching the ball drop on New Years Eve. The fireworks are coming! Sporting this tempting green lingerie set and unicorn socks, Zelda enchants Tali with her magic wand and is rescued from her garter belt. Our hero takes a bite from forbidden fruit to taste sweet victory. Deeper into the tale, Tali gets his boycunt penetrated and while getting his swollen dick stroked…t4t sex, right? Princesses gotta get it in too, you know? Tali unsheathes his sword, plunges it deep into Zelda's dungeon and releases her from demonic desire. And so…the sun sets on another year of hot queer sex…and our hotties came happily ever after.
Look for: strap-ons, self-pleasuring during penetration
Watch: CrashPad Episode CrashPad Episode 361: Tali Tee and Zelda Spellmen
---
Devorah tames Tender's fire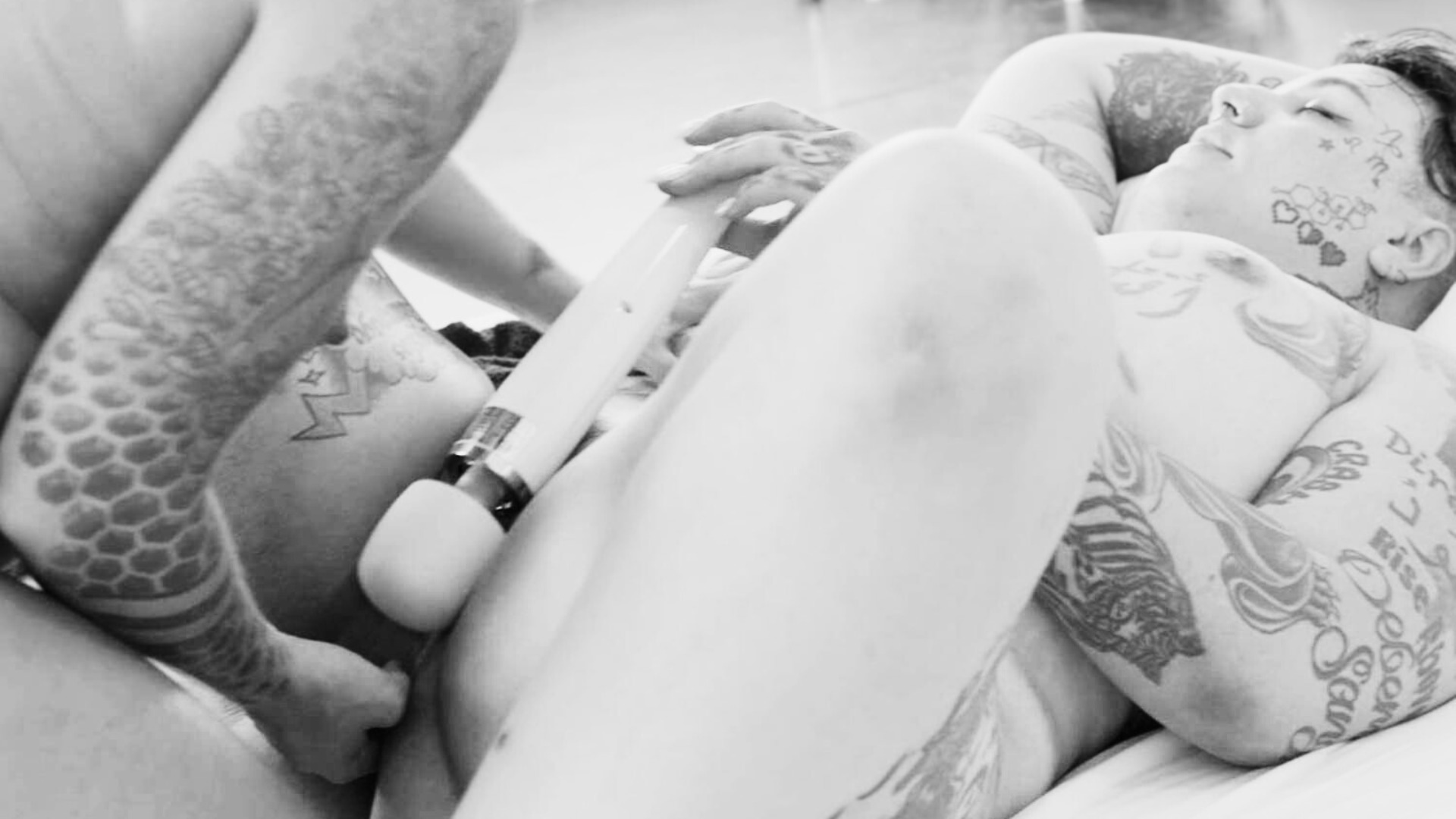 Devorah Dante invites personal trainer Tender Furiosa to the CrashPad for an intense holiday fitness session. Today they'll be focusing on work outs like: cock-pumping, resistance-band bondage, dick-drills, and clit-calisthenics. This intense sexercise should almost always be followed up with proper aftercare to avoid injury. Devorah will demonstrate how to cool your aching inferno on Tender's hot bits with gentle vibrator and finger massages. Ready? Here we go!
Look for: jockstraps, rimming, anal fingering during clitoral vibration
Watch: CrashPad Episode 359: Devorah Dante and Tender Furiosa
---
Little Spittle fits Pixi Lust like a glove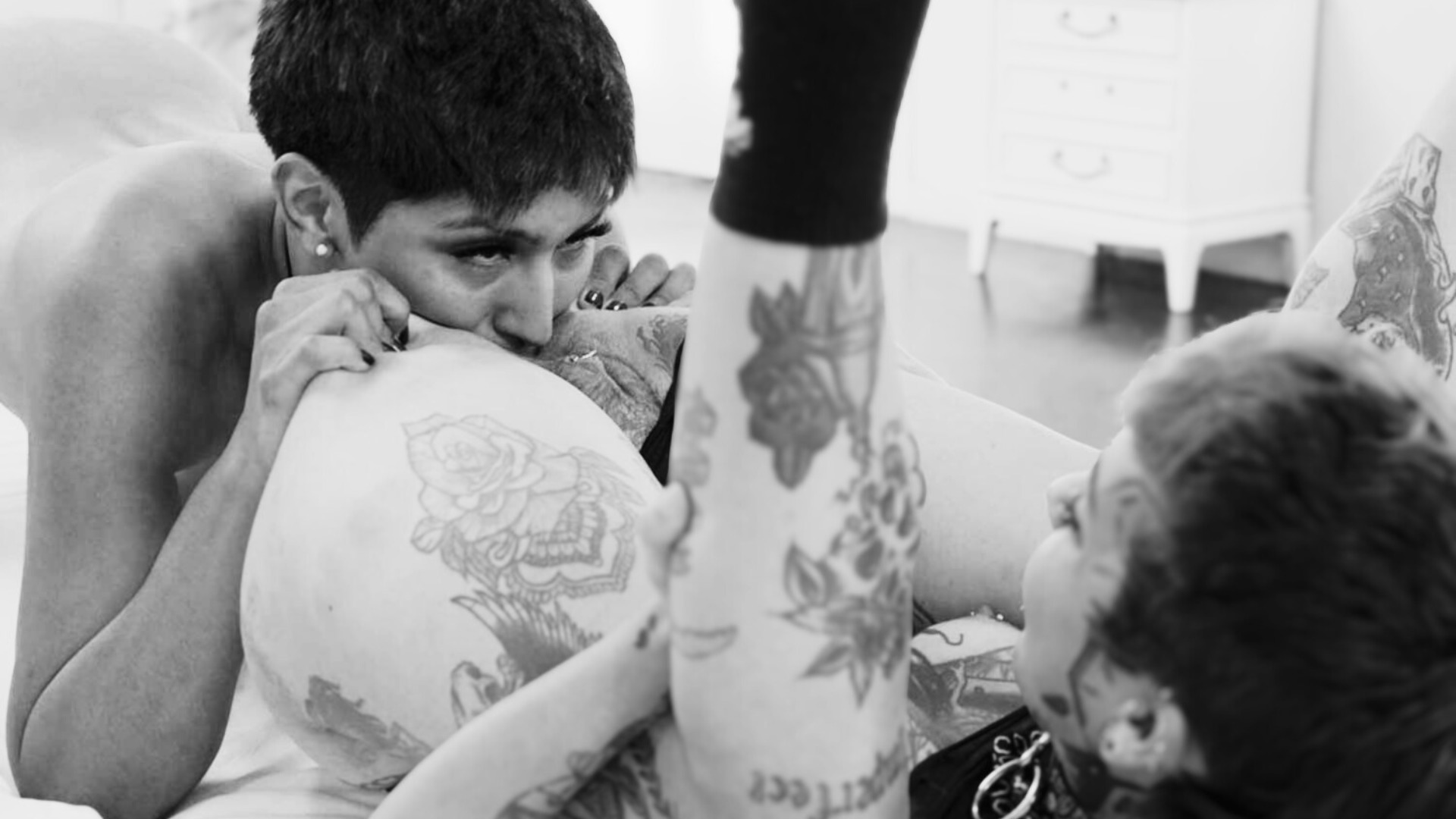 Ready to get wet? When Little Spittle brings Pixi Lust to the Crash Pad, things moisten up fast. Whether going down on Pixi or getting face-fucked in a 69, Spittle lives up to his name… and after getting fucked and fisted, spit isn't the only fluid they let fly! If that weren't hot enough, we're witnessing the very first time Pixi's had her whole fist inside someone – lets give her a hand for giving Spittle a hand! 👏
Look for: rimming as foreplay to vaginal fisting
Watch: CrashPad Episode 358: Pixi Lust and Little Spittle
---
These 5 episodes are just a few of the most recent releases. There's over a decade of scenes with a lot more to explore! Browse all of CrashPad episodes by searching "anal" for some anal inspiration from of the hottest, queer sex around.