If you haven't noticed, we like to have a little fun here at the CrashPad. Performers often script their own scenes, and they also tend to bring their own toys, or pick out a toy from one of our retail sponsors.
Here's a peek at TWELVE sexy toys that found their way to set this year, from BS Atelier's✔ colorful dildos to the Spareparts Sasha Harness✔, New York Toy Collective ✔, all the Safer Sex Supplies✔ we adore from Good Vibrations✔, and some kinky goods from the Stockroom✔. And lots, lots more!
1. CUFF LOVE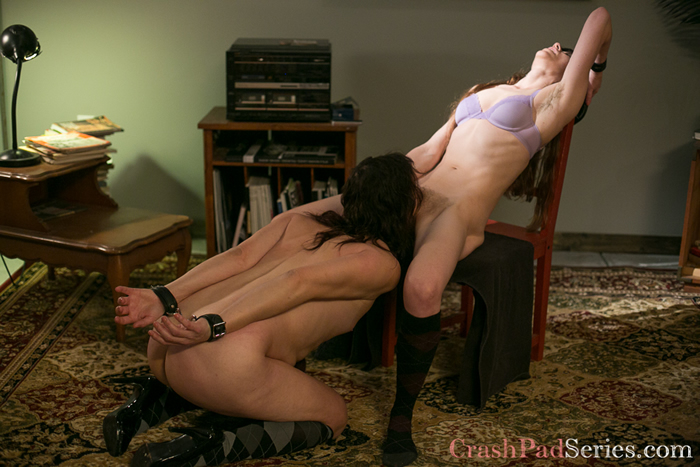 Cuffs from Stockroom.com are featured in Episode 168: Audrey Doll & Liliyana Winchester.
2. FEMME COCK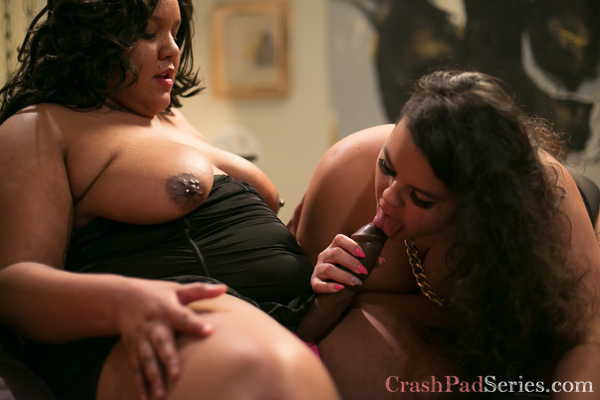 The Outlaw Dildo makes an unforgettable appearance in Episode 169: Cinnamon Maxxine & Cicatriz.
3. TAKE IT TO ELEVEN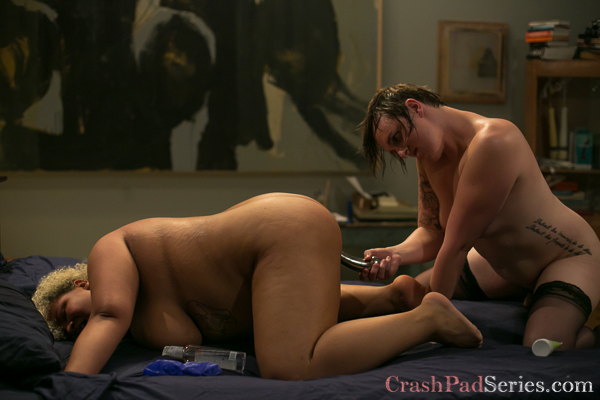 The Eleven Dildo, featured in Episode 171: Golden Curlz & Emma claire. See also, a glorious paring of Spareparts Jocque Harness and a realistic dildo.
4. TIE ME UP, TIE ME DOWN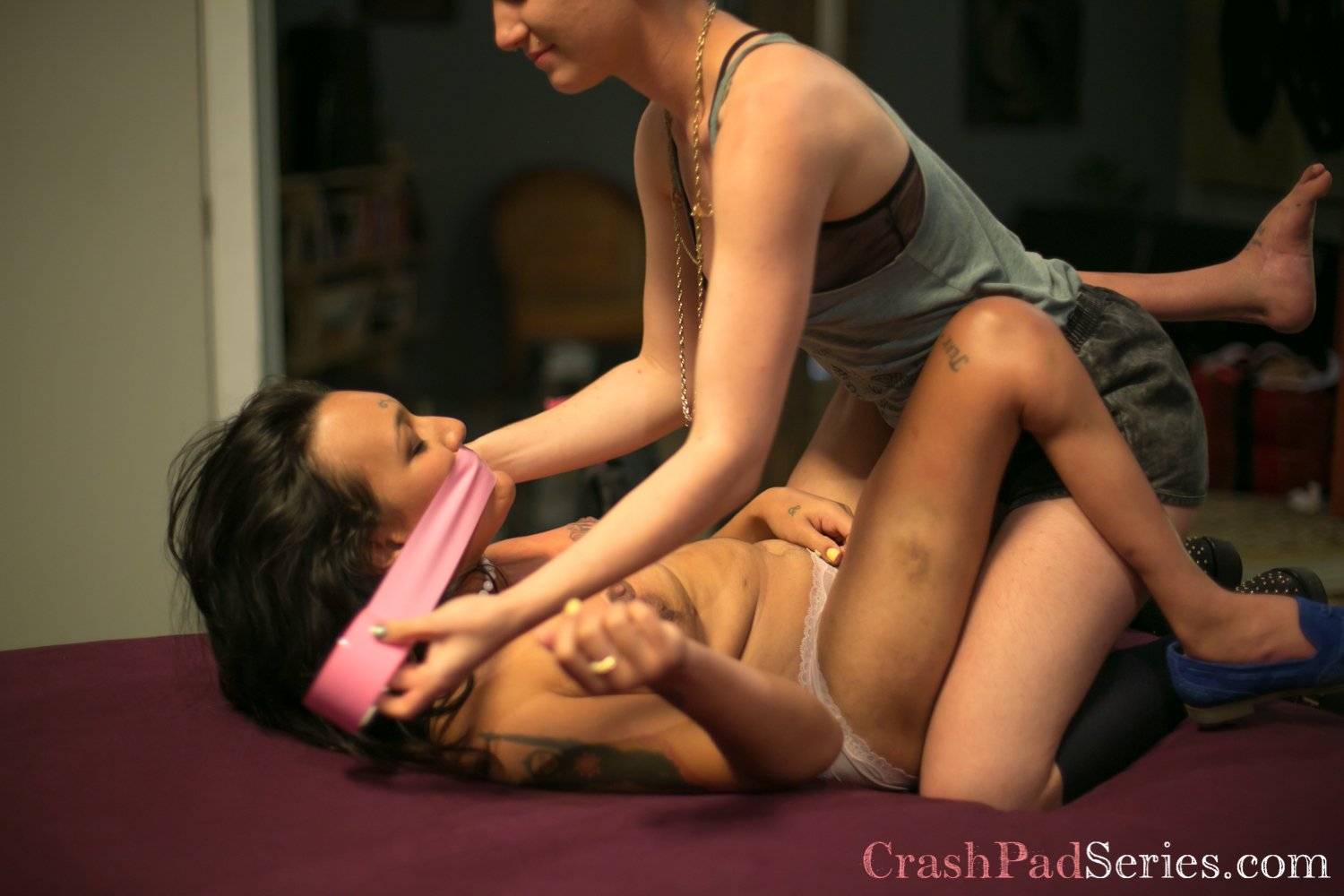 Grab some Bondage Tape, featured in Episode 172: Lyric Seal & Joey Minx.
5. SHARING IS CARING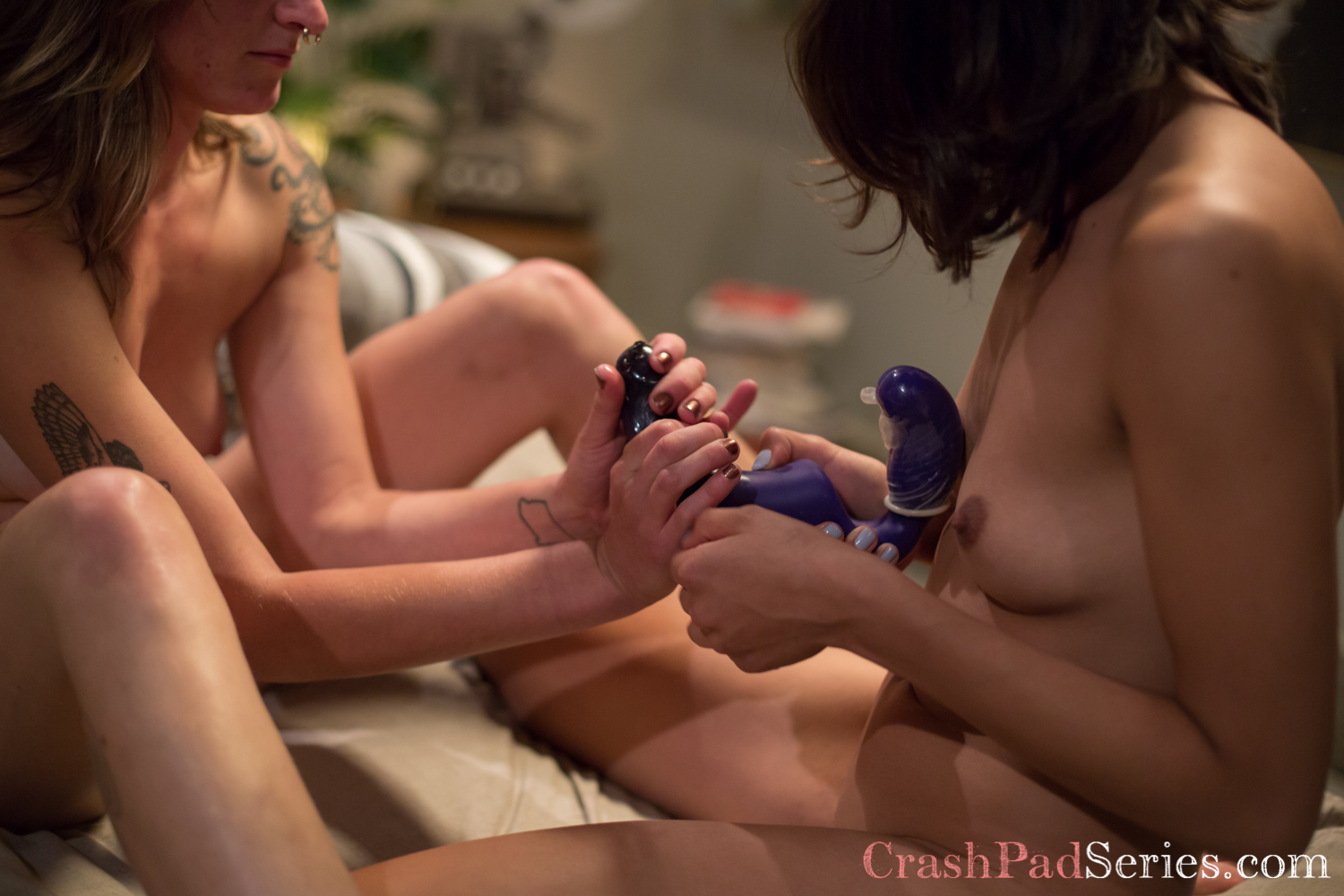 Sharing really is caring when it comes to the Share Double Dildo, featured in Episode 174: Olivia Woods & Vivi Marie.
6. COVER YOUR EYES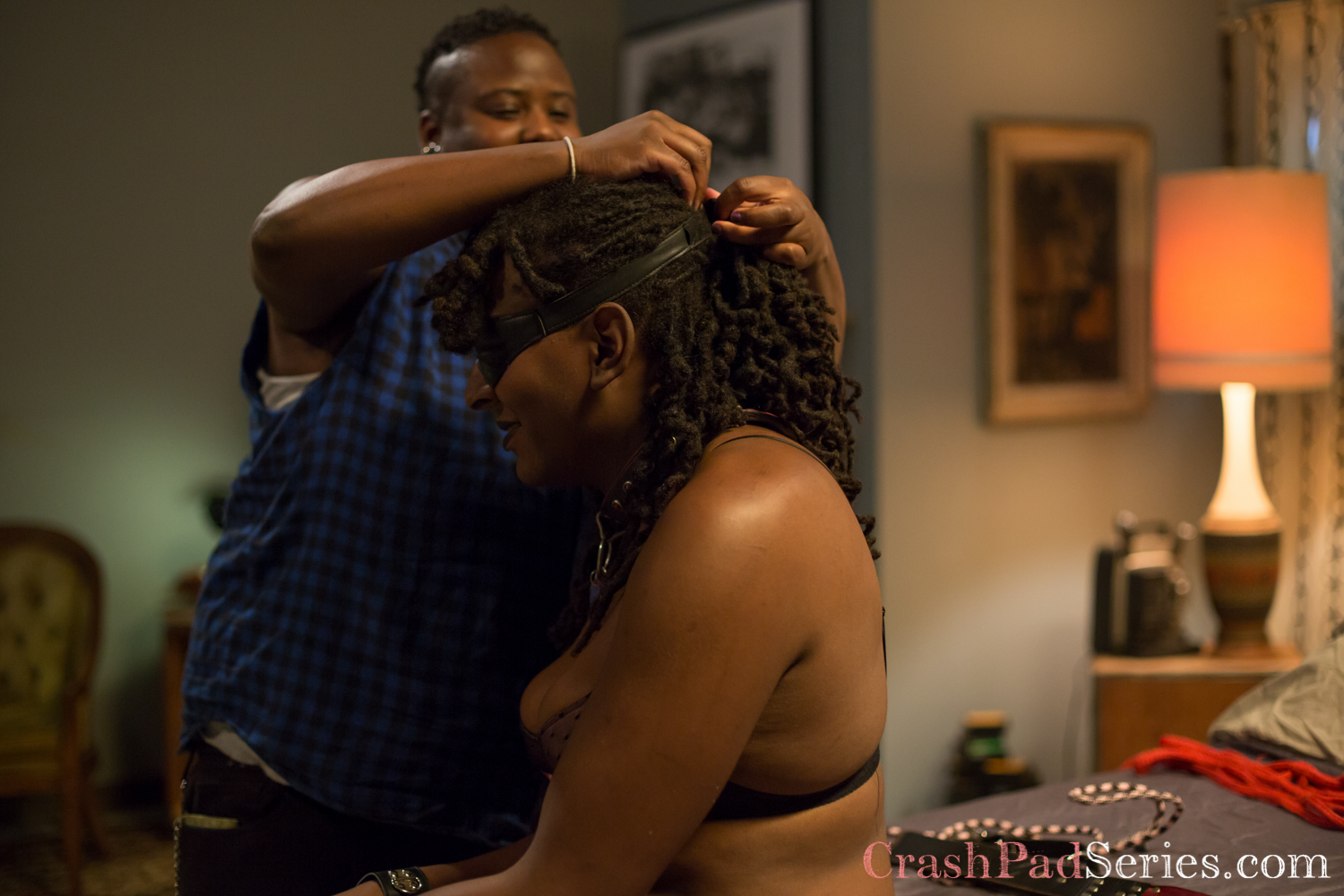 With the eyes covered, other sensations become so, so much more. Blindfolds, rope, and other kinky toys are featured in Episode 175: Indigo & Viceroy.
7. HARNESS THE LOVE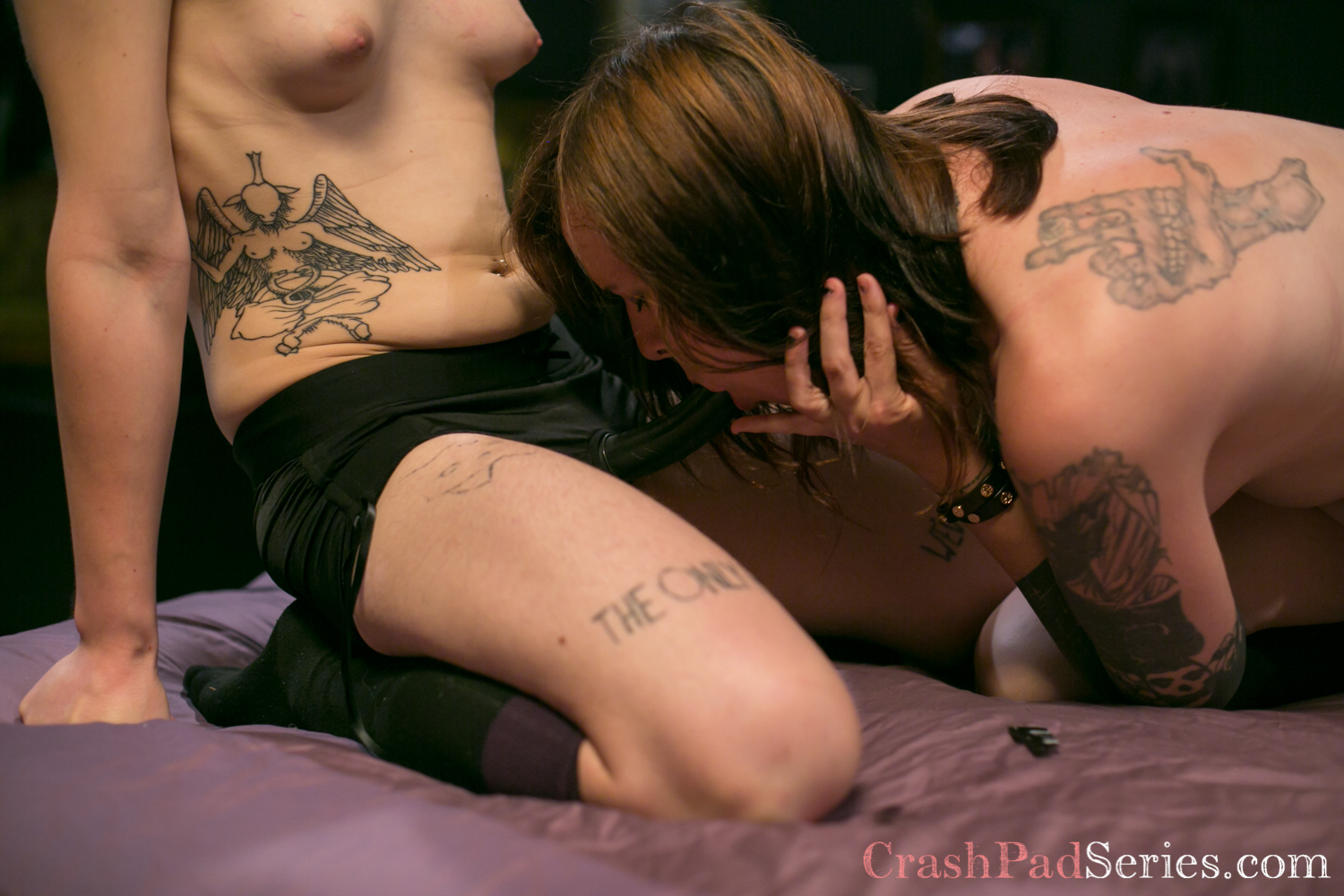 The Sasha Harness from Spareparts is featured in Episode 177: Harriette Nyx & Holly Belmont.
8. JOCK COCK CUTE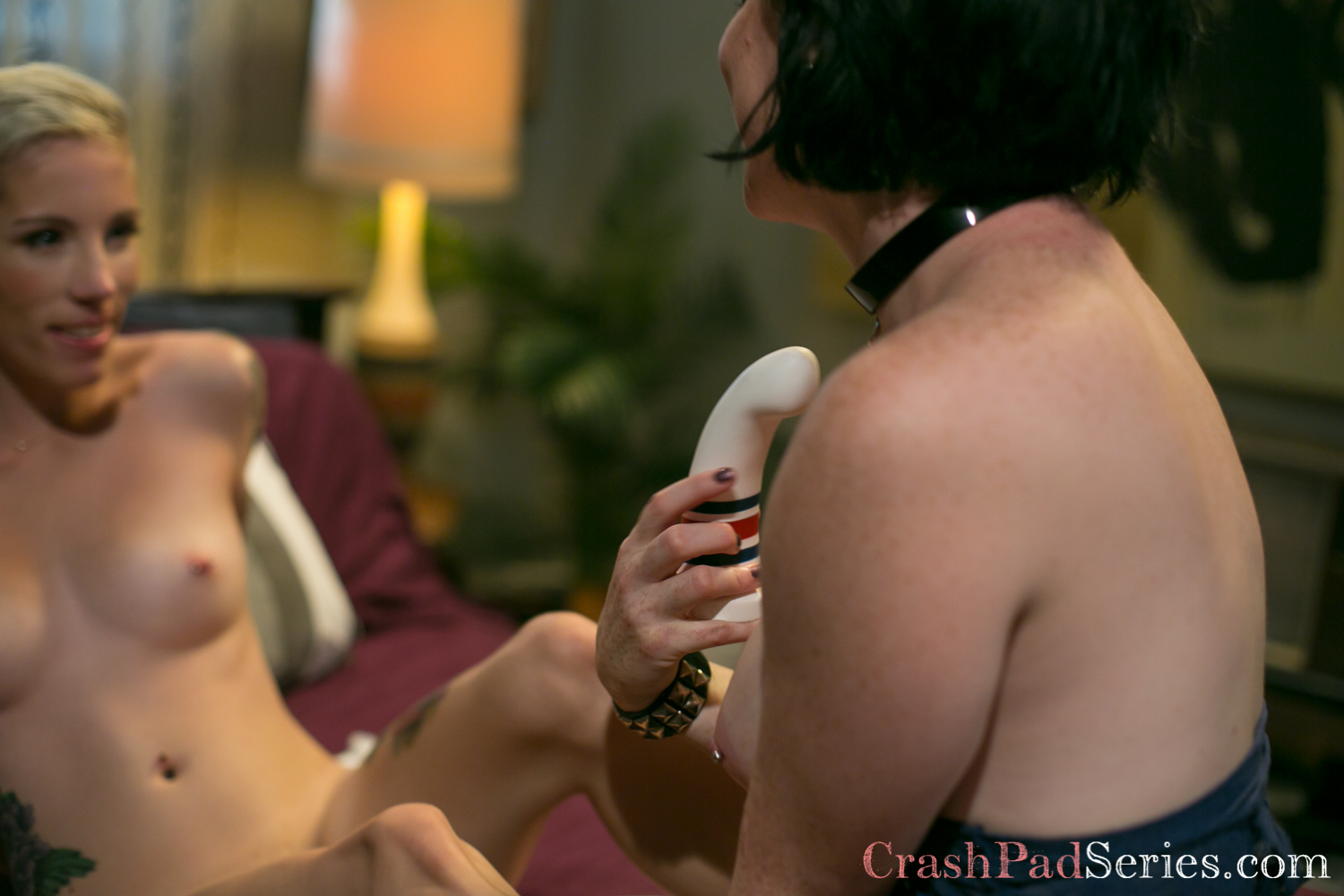 Cute overload! BS Atelier Dildo is featured in Episode 179: Scarlet Faux and Lily Rose.
9. PACKING HEAT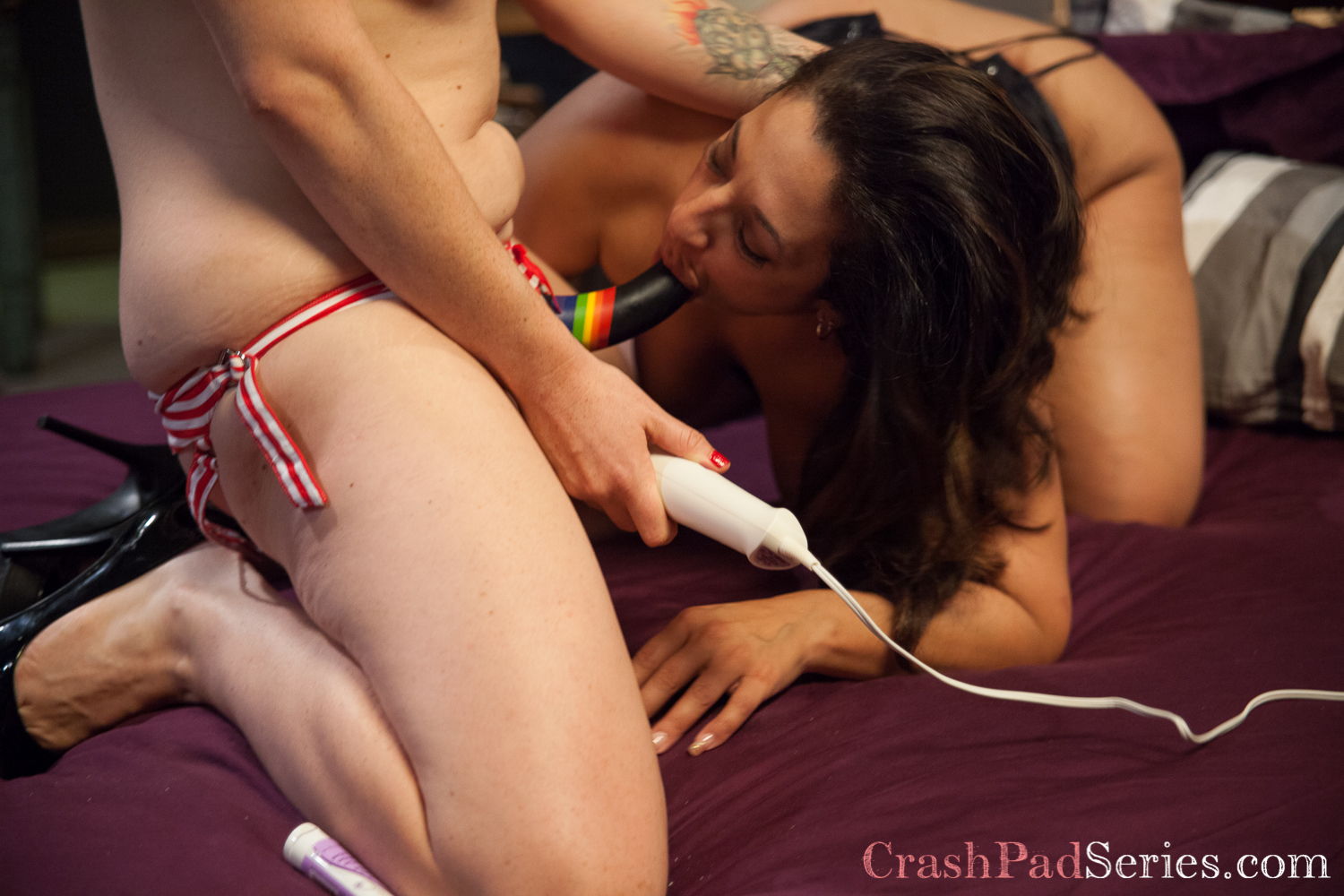 The Rainbow Dildo from BS Atelier is paired with The Betty from Velvet Nest Harness in Episode 180: Siouxsie Q & Ozrael.
10. GOOD TIMES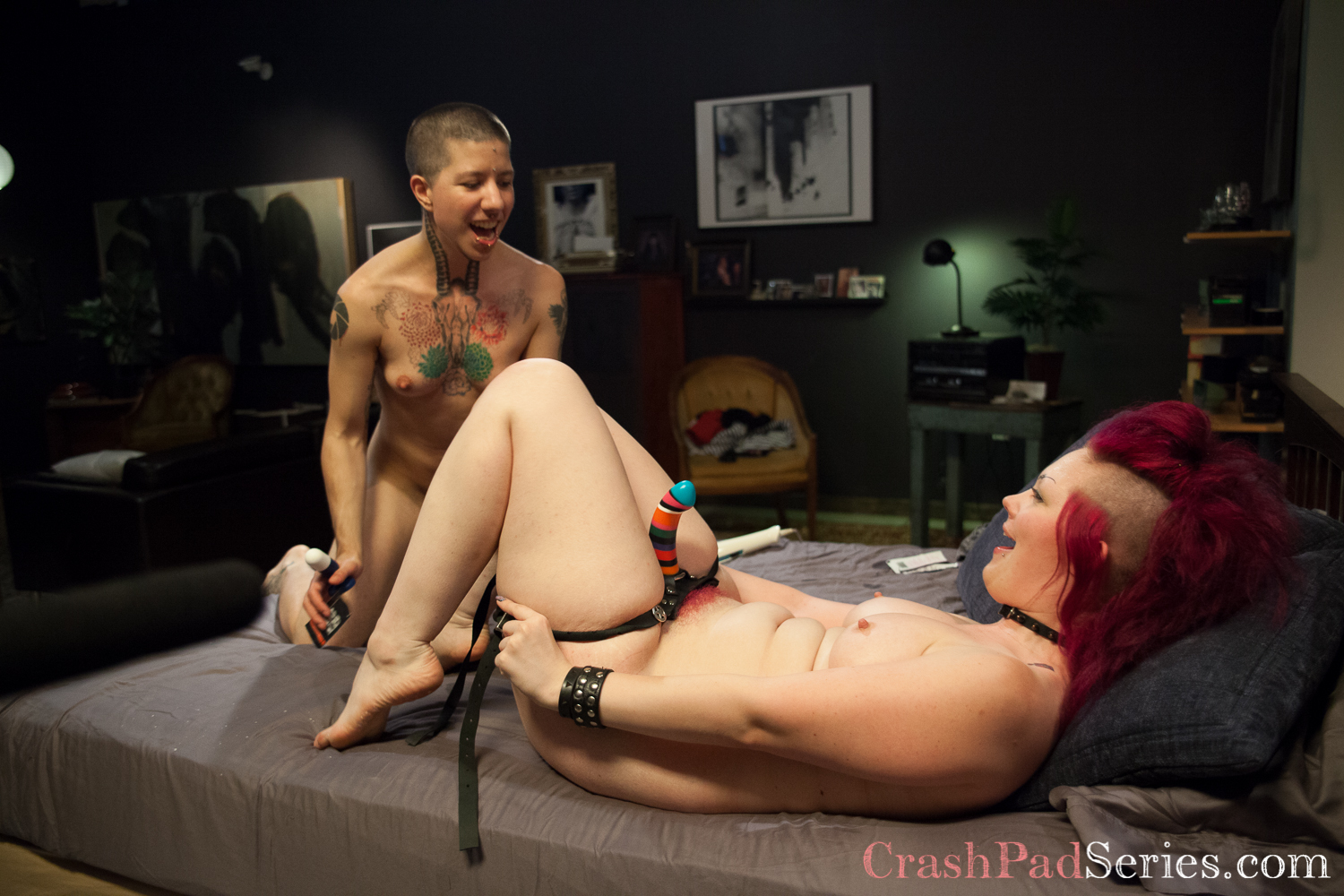 More BS Atelier goodies are featured Episode 180: Denali Winter and Jacques LeFemme.
11. HOT DAMN!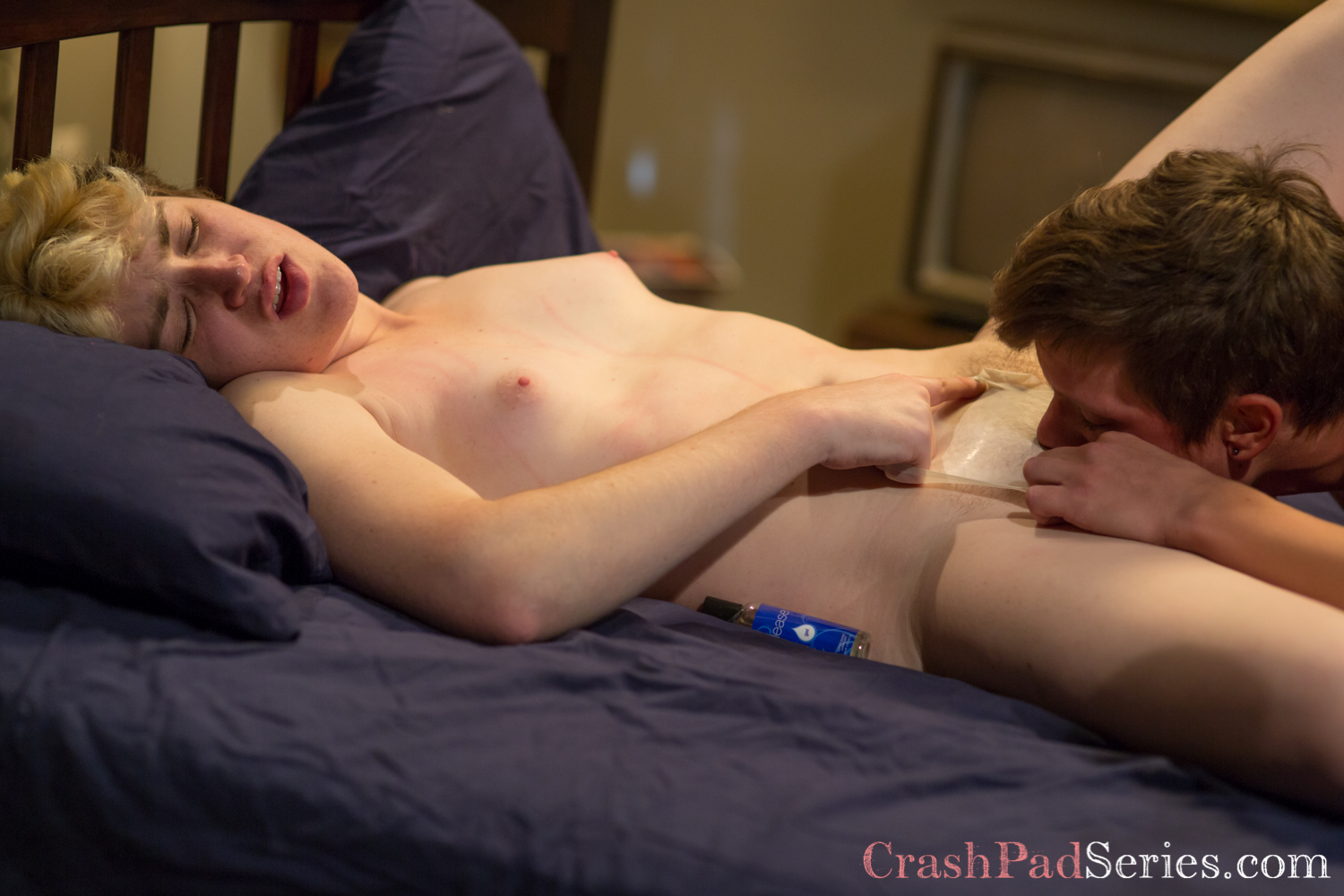 We can't get enough safer sex. This year we began asking performers in their Behind the Scenes Interviews to share their sexual health practices. Between a choice of barriers, testing, and communicated consensual sex, they've got it covered! Dental dams and Please Lubricant are represented in Episode 180: Cody Snow & Robin LaLonde.
12. MAGIC WAND? More like Magic Want!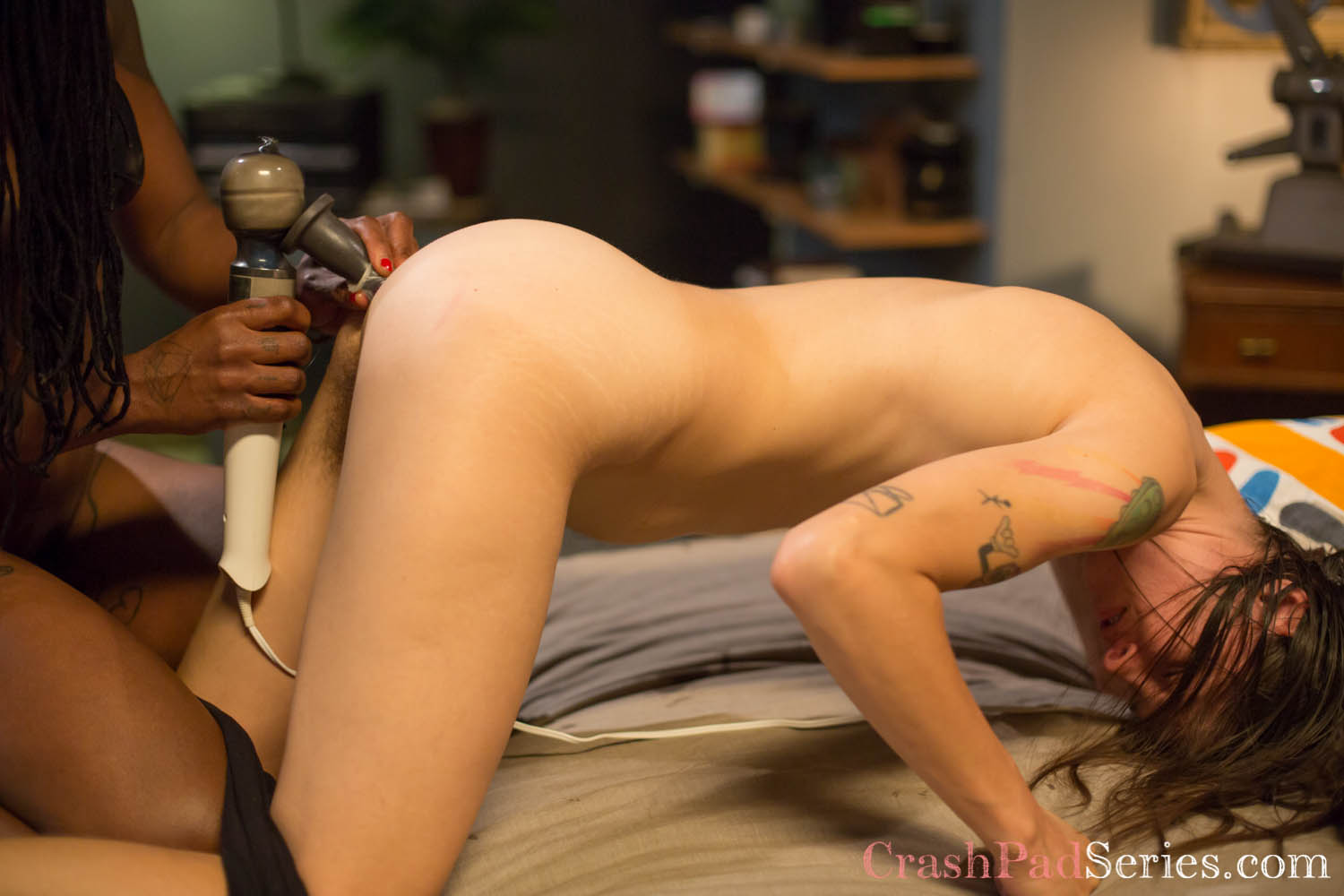 Our list would not be complete without the most popular sex toy at the CrashPad, the Magic Wand Vibrator. For folks who like it strong, the Magic Wand can't be beat. And it's versatile, too. Check out how Chocolate uses it to conduct vibrations through Tastee's condom-covered silicone dildo. Good just felt even better! Episode 182: Chocolate Chip & Tastee Treastures.
Need more store suggestions? Get toys you love at sex-positive shops like: Enby, Early to Bed, Good Vibrations, and Stockroom.