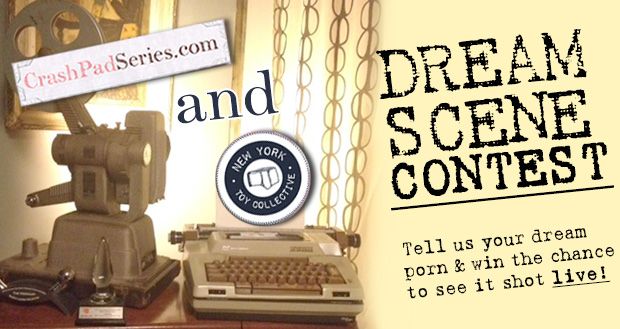 CrashPadSeries and New York Toy Collective have announced the winner of "The Dream Scene" Contest.
Congratulations to Treasure for the winning script, Training Day, to be cast and filmed by CrashPad director Shine Louise Houston in late 2015. Treasure is eligible to receive up to $500 travel stipend from New York Toy Collective towards a trip to San Francisco to be a guest on set and watch their dream scene filmed.
A special Honorable Mention goes to M.T.Richardson for Breaking In.
Thank you to our panel of rockstar judges: Tristan Taormino, Coyote Days, Sex Nerd Sandra, Sara Vibes, Tobi Hill-Meyer, and James Darling, who helped us narrow down the final round of submissions. Thank you to all our contestants. The number of great submissions made choosing a winner very, very hard.