I remember sitting in a bubble bath last year on Fisting Day, watching Trouble and James Darling's live stream fisting demo on my laptop. I had only performed one scene at the time, and had big dreams of fisting on camera, and working with Shine Louise Houston and the queer porn greats in San Francisco. Luckily, months later, I was cast to bang Dylan Ryan for Crashpad Series, and this would be my first queer porn shoot.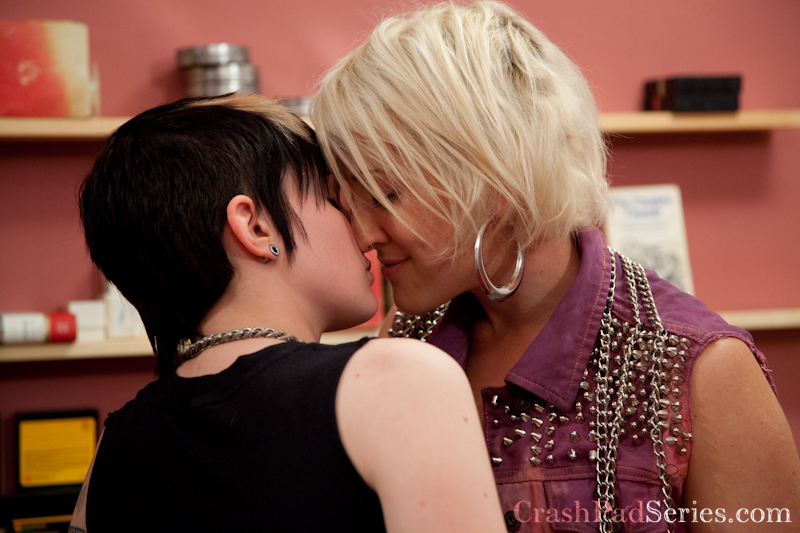 When I arrived on set for this scene, Jiz Lee greeted me at the door and I was informed they would be production assistant for the day, and running the live web stream, casting my performance live for the world to see. Moments later, the fabulous Dylan Ryan arrived on set. Soon there after we had our talk about boundaries, what would turn one another on, what we hate in bed, all that good stuff. During this discussion, Dylan asked, "Let me see your hands… Now make a fist…" As I complied, she smiled and said, "Okay, that'll work."
Once we decided that I was about to perform a fisting and strap-on scene, I realized I was about to knock out half of my goals for the year in the next hour. Working with several queer porn greats all at once, for Crashpad, fisting, webcam live fisting… Check, check, check!
This was my third performance in porn. I had just fisted my #1 inspiration to join the industry, finished with a squirting orgasm eruption. This was the first time I left set feeling like I gave a good performance. I was encouraged to feel comfortable by everyone I was working with. Doing this scene was what pushed me into porno inspiration over drive, and made me really want to work to be able to make this my life.
Today is Fisting Day one year later, and 2 weeks from now I will be on the road to my new home in Los Angeles, to make sexy movies full time… Happy Fisting Day!!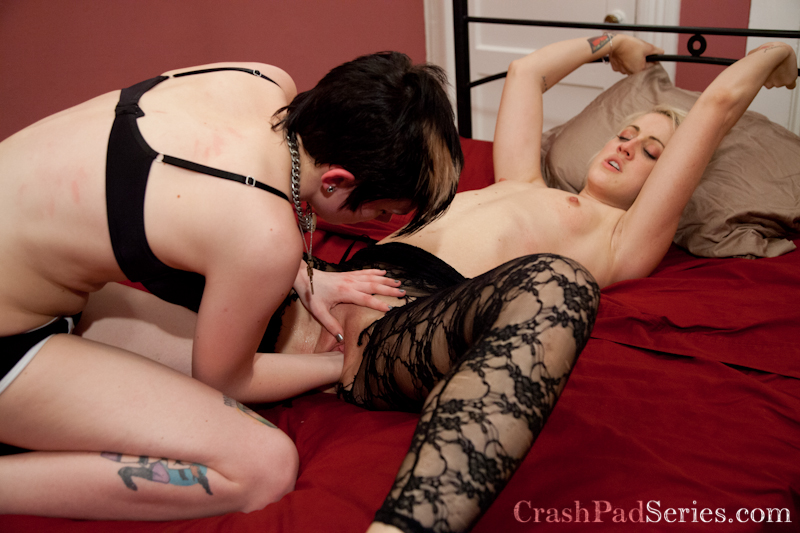 Watch Nikki Hearts and Dylan Ryan in Episode 122