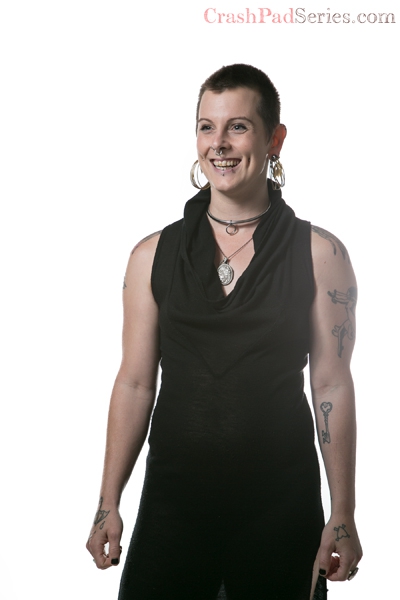 You've got the key... to support CrashPad's stars! Sign-up here and our performer will receive 40% of the sale.
Zodiac? I'll give you three guesses! | switchy service submissive that is also sadistic | Married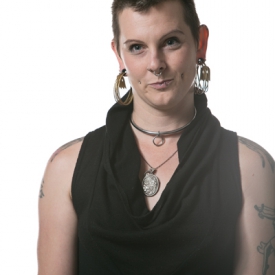 Aurora
Originally, I came to the CrashPad because I was curious and wanted to try being in porn. I was also so happy to support queer porn. 10 years later, my friends Calico and Valentine encouraged me to return after they had a great shoot with CrashPad. That's my motivation, plus wanting to show the love and hot sex my partner and I have.
About Me: I recently described myself as femme with butch/bitch sensibilities. I love taking care of the people I love and making a home. I'm equally likely to be baking a pie from scratch, tending the garden, or fixing something with power tools, all while wearing a cute dress. I love re-enchanting the world with friends.
Turn Ons: Being shoved around, trashy bathroom sex, confidence, seeing someone talk about a passionate subject, my wife, being fucked (this is actually a turn-on in and of itself), seeing someone really in their body and feeling pleasure, being a good girl.
Who I'd Like to Meet: Rad queers who are into living on the land and having adventures.
My Identity and/or Sexual Interests: they/them, she/her if we are close. Queer, femme4femme, fierce femme, trans woman, submissive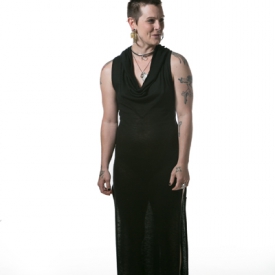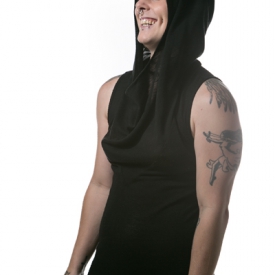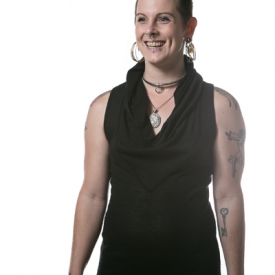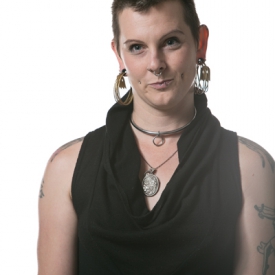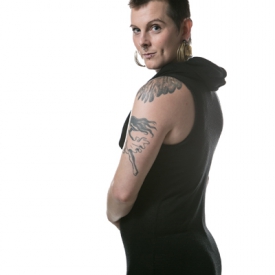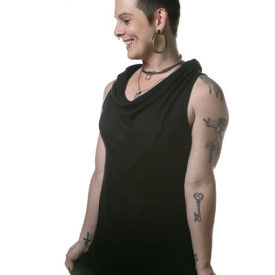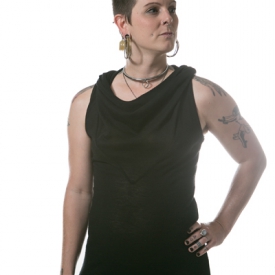 As Seen In: