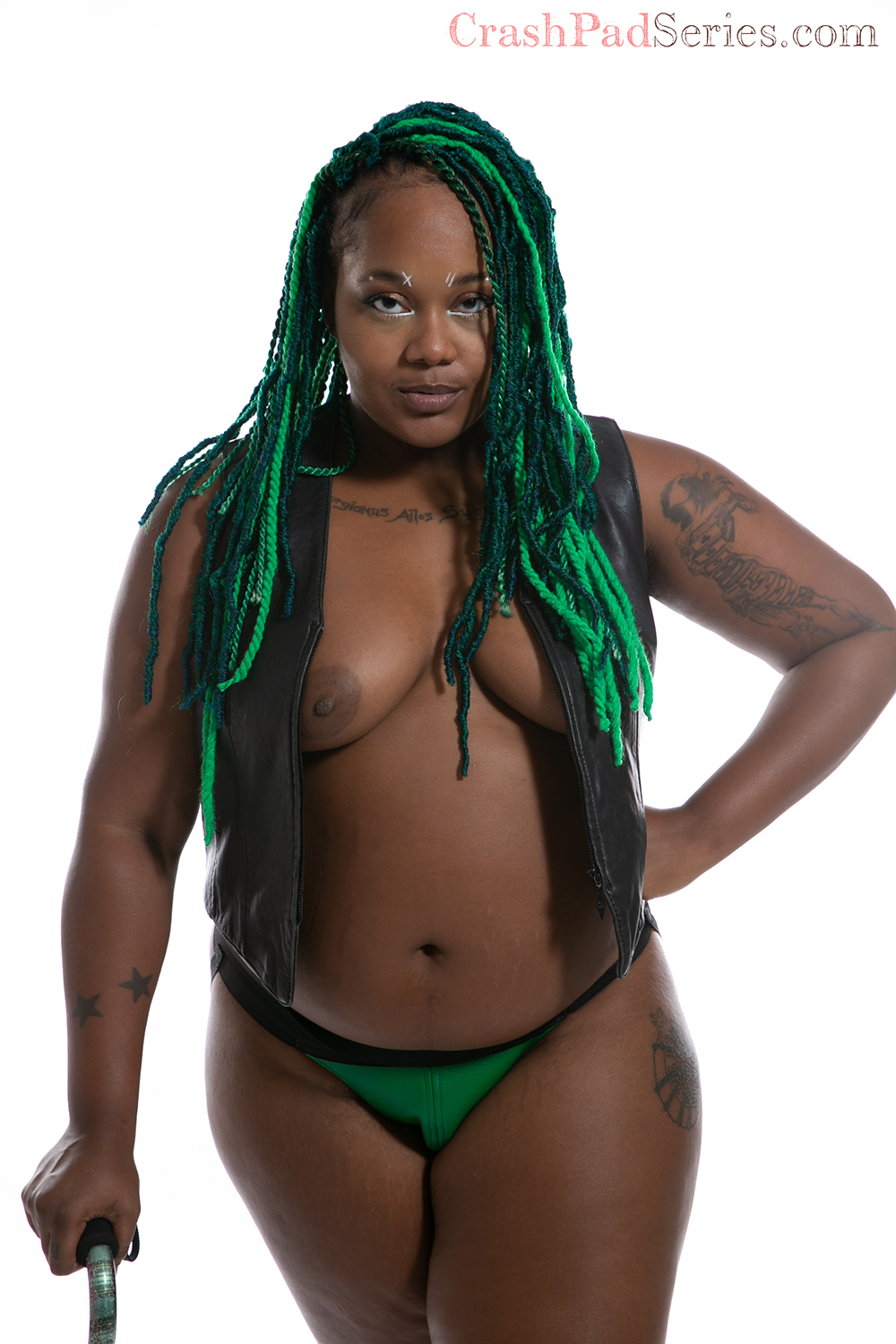 You've got the key... to support CrashPad's stars! Sign-up here and our performer will receive 40% of the sale.
Aquarius | Sadomasochist switch | Polyamorous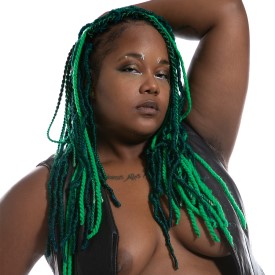 Saira
After years of admiration, I'm ecstatic to get in front of the camera for CrashPad. Any chance to roughhouse and get nasty with my sweet pig makes me giddy so I'm hype to show out with them. CrashPad is a pioneer of queer porn, and we're so happy to do our premier.
About Me: Saira's a switchy witch who loves to get their hands dirty. A co-founder behind ScumTrust Productions, Saira's been crafting kinky queer fantasy since 2017. From wax to electricity to spanking, goddex Barbaric gots skills to make the babes squeal!
Turn Ons: impact play, monsters, shoulders, tattoos, big toys, biting
Who I'd Like to Meet: other switches, brats, and queer tops
My Identity and/or Sexual Interests: Pronouns: he/they/she/ze. Black, Nonbinary, T4T, enby4Enby, queercrip, genderfluid, brat4brat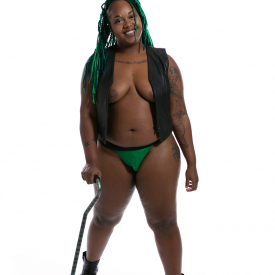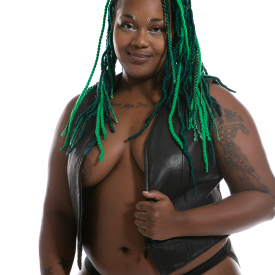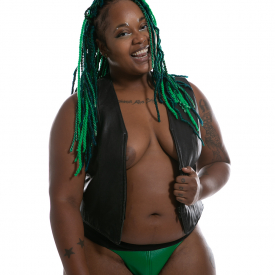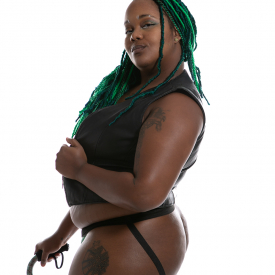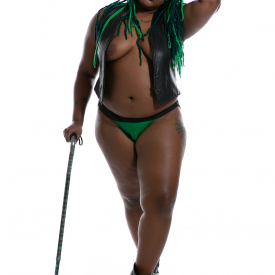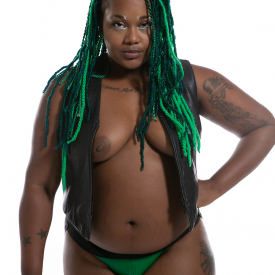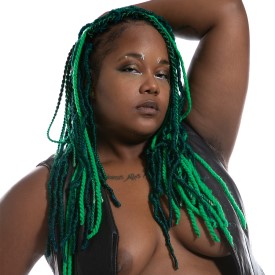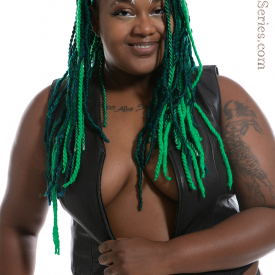 As Seen In: