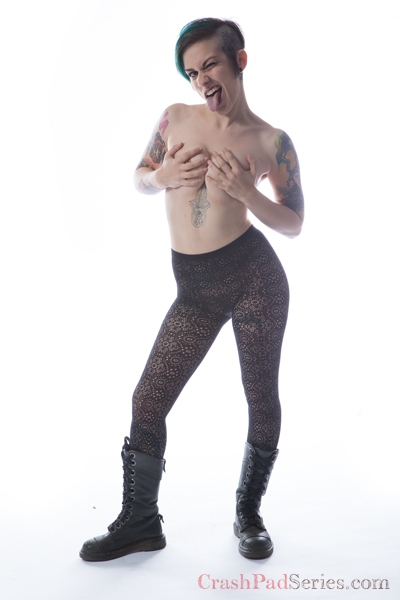 Cancer/Ox | Bottom | In a Relationship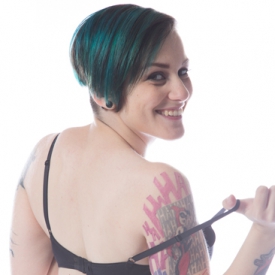 Nikki Hearts and I have had our eyes on each for quite some time now. When she told me she got the key to the CrashPad I just couldn't say no to the sexy punk. Little did I know of all the goodies she had in store for me...
About Me: Femme with with a butch edge. I'm never without my eyeliner, pomade, hosiery, and Dr. Marten's.
Turn Ons: Fuck me hard but kiss me softly. Choke me and tell me everything will be okay.
Who I'd Like to Meet: My life won't be fully complete until I meet Steve Buscemi. Everyone else is just a bonus.
My Identity and/or Sexual Interests: queer, clown. Pronouns: she/her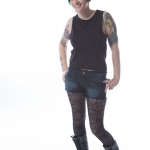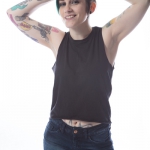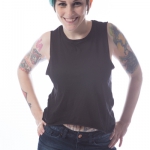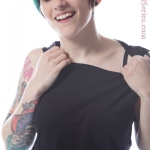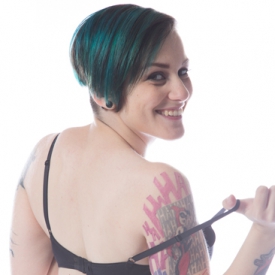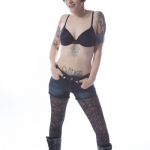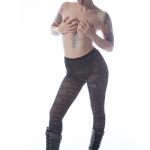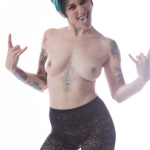 As Seen In: