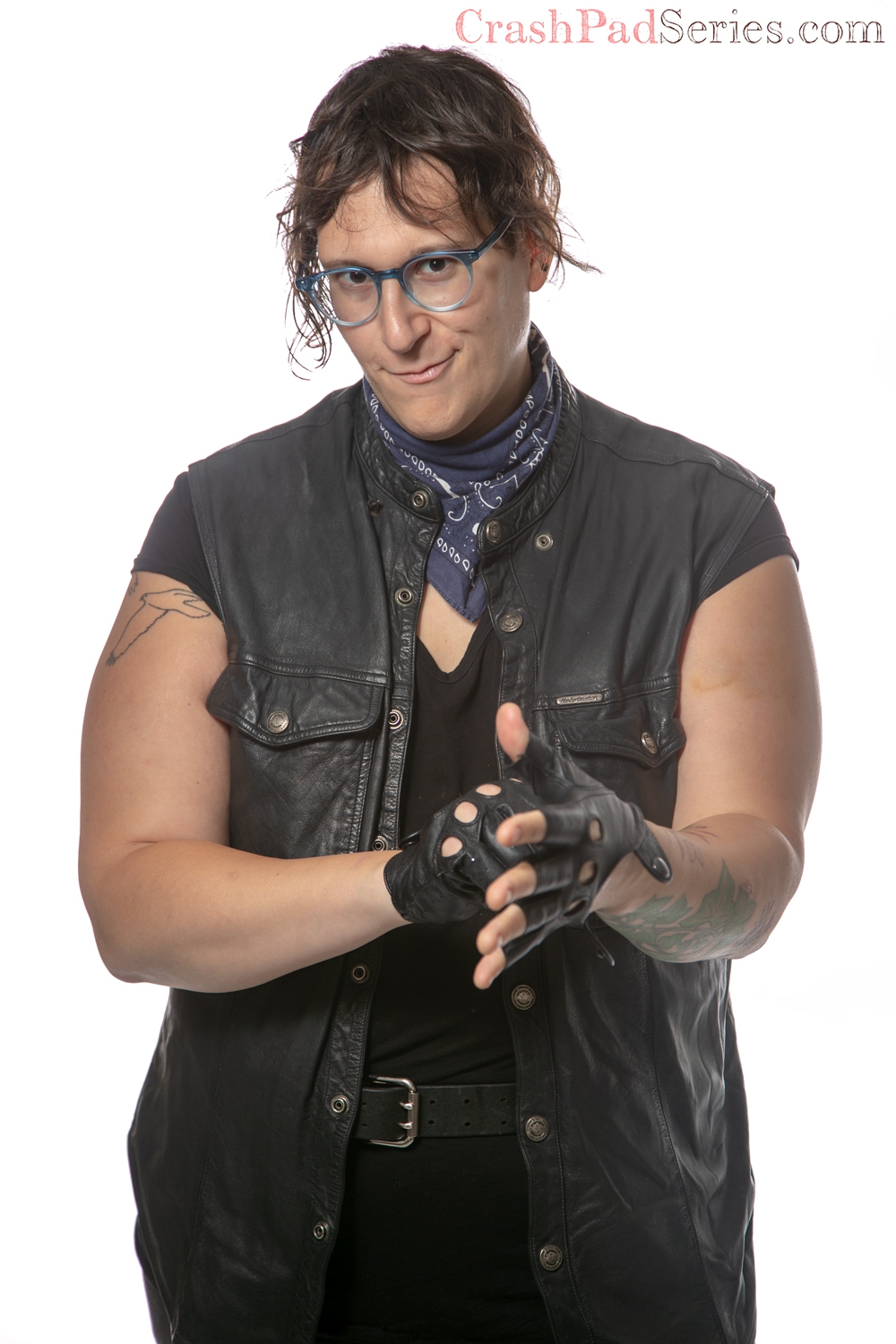 Pisces | Switch | Open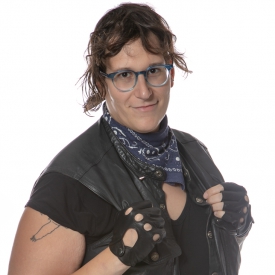 Ramona
I think it's important for butch trans women to be represented in films by and for our community. I love what CrashPad does to support that and wanted to be part of it. CrashPad's content also helped me come out, and I'm proud to be a model for them.
About Me: Butch futch trans girl enby dyke. I'm a mishmash of identities wrapped in a kinky leather shell. I'm a switch, and love the fluidity of hooking up with people who can go with that and also being a brat.
Turn Ons: Armpits, boots, genderfucking, neckbites, playfights, smiles, laughter, making out to The Doors, being pampered, treats from the leather store.
Who I'd Like to Meet: Lou Reed (RIP), and Lou Reed-style queers
My Identity and/or Sexual Interests: Pronouns: She and They, or none at all #leatherdyke #leathergirl #flaggingblack #lesbian #bisexual #nonbinary #trans #tallgirl #genderqueer #futch #butch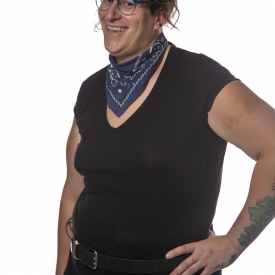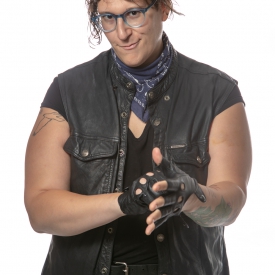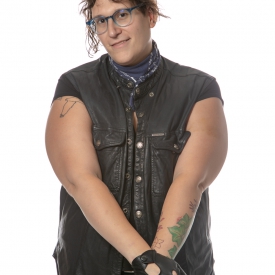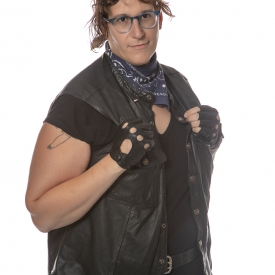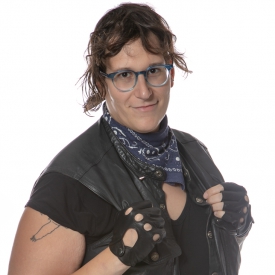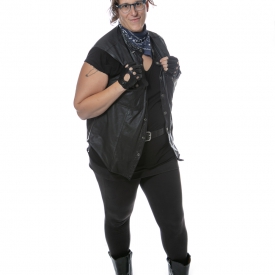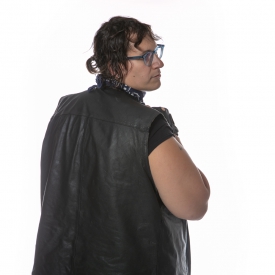 As Seen In: