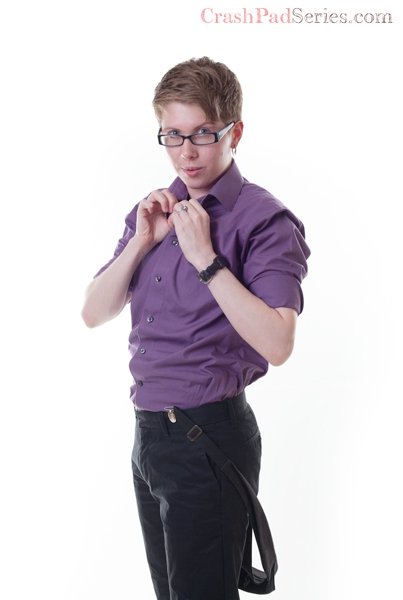 Libra | Switch | married, but poly and open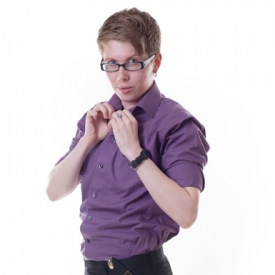 Oliver
I've always been an exhibitionist, but I wasn't comfortable showing off my sexual side until I saw people like me having sex on Crash Pad. Even before I figured out that I'm FTM, I've always been gender nonconforming, and I was picked on a lot in school. If asked, I would have said I didn't care... but when it happens all the time it sucks. I had a lot of shame about my identity, felt like I was put together wrong and that my sexuality was not ok. I started reclaiming myself and embracing my identity after seeing Crash Pad for the first time. Seeing performers who looked like me, seeing other performers being into performers who looked like me... it was so amazing! I can easily see how having Crash Pad as a positive example of queer sexuality changed my life. I don't have words to express how happy I am to be a part of it now.
About Me: I've always been a ham for a good audience. I started out as a figure skater... which somehow translated really well to erotic shows. Give me an audience and I'm a happy boy. When I first started playing and performing I identified as a stone dyke. I liked being submissive sometimes, but I didn't like receptive touch. But through sex work I started coming to like a lot of the men I played with. As I started accepting men I started accepting the male side of myself too. I've fallen in love with my body, dysphoria included. Sex work hasn't just been fun, it's also helped me grow to be the big happy flaming boy slut that I am today. :)
Turn Ons: I'm an edge player... but I don't just shoot for physical intensity. My favorite thing to do is play with emotional intensity. For me, triggers aren't necessarily a bad thing... they're just a strong thing. My brain goes to dark places and I like it that way. Can you talk about how consent is about more than just safewords? Instant turn on!
Who I'd Like to Meet: Alan Cumming, John Barrowman, Dossie Easton
My Identity and/or Sexual Interests: FTM, Femme, pretty boy, pussy faggot, queer, pan, sadist, painslut, creeper, rapscallion, cock starved, bitch boy, dork, strap on, trans, nerd, bdsm. I like chatting about intersectionality while fist deep in someone. Also about homosexual tension and queer baiting, preferably with a warm mug of tea and lap full of cuddles. Much of my kinky upbringing happened with Buffy playing in the background, so I'm a pretty big Whedonist. I'm also femme, so for me that comes with a love of singing, dancing, make up, and pretty clothes.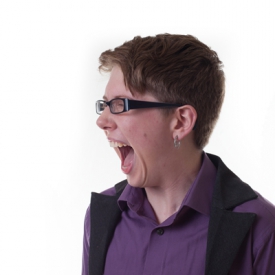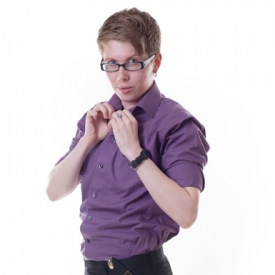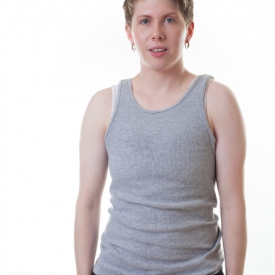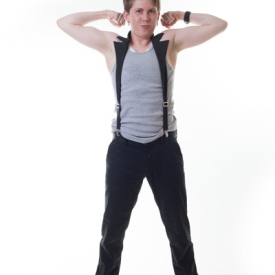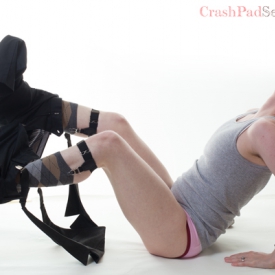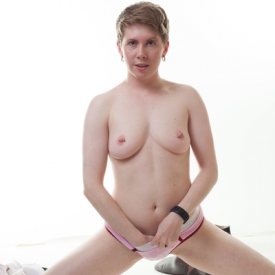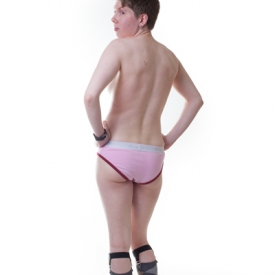 As Seen In: