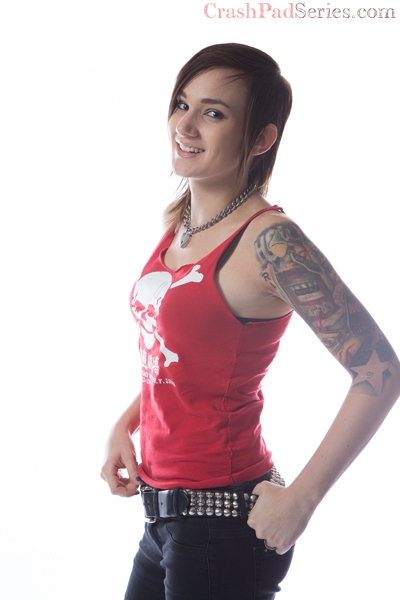 Scorpio | Depends on my mood, but usually top
When I was younger I lived in a big feminist punk house where we would project queer porn onto the side of the house and have discussions about it, CrashPad was of course a go to for material to screen. These parties are what got me interested in doing porn, and CrashPad was always the company that I was most inclined to work for.
About Me: Midwest native, currently traveling between the West Coast and NYC. Growing up I traveled in punk bands, now I make porno's, and I love it! In my down time I work at a hair salon with all my friends, and hang with my super viscous Chihuahua. Preferred Pronouns: She/her
Turn Ons: Femmes, boobs, hearts, tattoos, and rock n roll, more specifically Motley Crue :)
Who I'd Like to Meet: I've officially met all of my inspirational idols, but on the regular I love meeting open minded people who I can party with! And babes!
As Seen In: