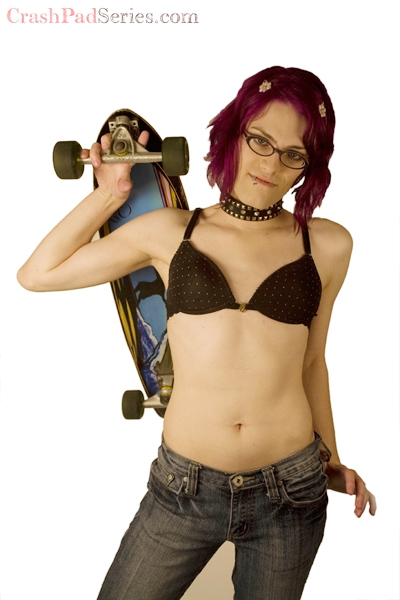 You've got the key... to support CrashPad's stars! Sign-up here and our performer will receive 40% of the sale.
Switchy Bottom Slut | "Always very available"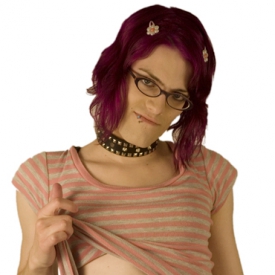 "Punky"
Having skated hard, Maya comes to the Crash Pad looking to relax, but when she sees Marxxx inside, she does not hesitate in the slightest. He quickly finds out that this girl brings a whole lot more to the Pad than just her longboard. Always up for some action, this feisty skater punk likes it rough and dirty; and she always gets what she wants. While she likes to top, she lives to bottom – and after a bit of a struggle, her true submissive nature comes out in Marxxx's capabale hands. Maya can take you on the ride of your life. Well, if you can keep up…
About Me: A Jersey dyke who migrated to the Pacific Northwest with her skateboard and not much else, Maya Mayhem is a queer trans girl with a bit of sweet and a bunch of sass. While she is a truely amiable and approachable wanton slut; dont let that fool you: This rude girl doesn't take crap from anybody and is always the first to step up when trouble arises.
Turn Ons: Extreme queerness, mohawks & brightly colored hair, genderfucking, wrestling, fighting to top, control, submission, being handled, mindfucks, edgeplay, threesomes, foursomes, and more-somes.
Who I'd Like to Meet: Other hot queer skaters, anarchists, punks, and rebels, genderfuckers, dominant sadistic parental types who can keep me in line… anyone else who thinks they have what it takes.
My Identity and/or Sexual Interests: Trans girl, trans admirer, skater punk, futch dyke, sadistic switch, D/s submissive, babygirl, kinky, poly, as queer as it get.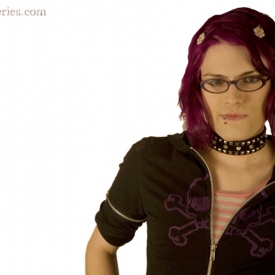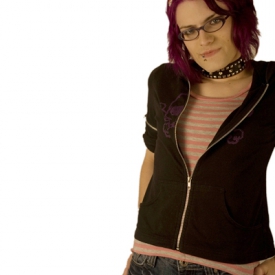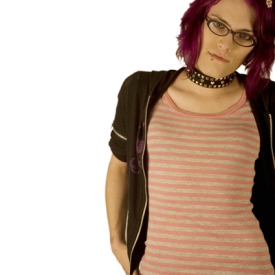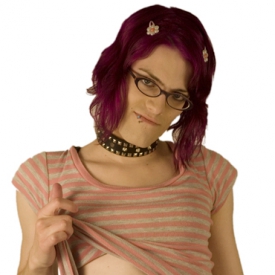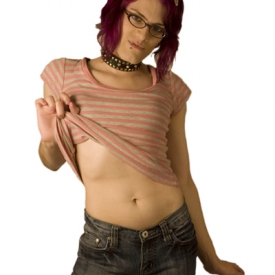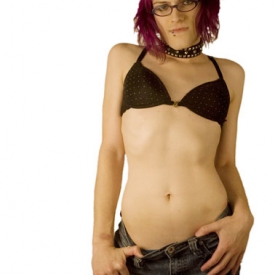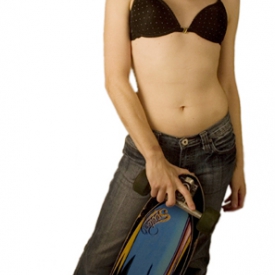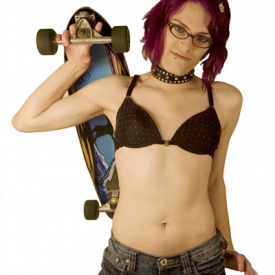 As Seen In: