Switch | Single
"Tasty Terror"
Red receives an angry call from Tricksie Treat and arrives at the Crash Pad ready for a fight. "Waiting in a dark room on a comfortable bed in her sheer black nighty must have calmed Tricksie down, because by the time Red comes storming in it's clear that the sexy Tricksie has something else on her mind. A few spankings, some heel worship, and an exciting new toy later, and I bet Red is ready to find more boys to beat up so zie can get more "punishment" from the delicious Ms. Treat." -Key Master
About Me: This spooky stunner is a delicious addition to the Crash Pad!
Turn Ons: Toys, stockings and switching things up.
Who I'd Like to Meet: Experienced dommes and sassy bois.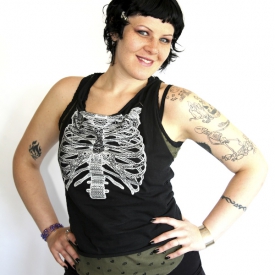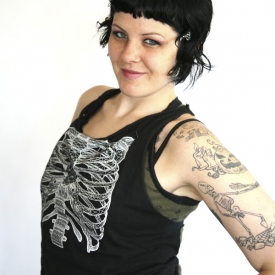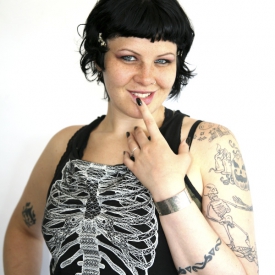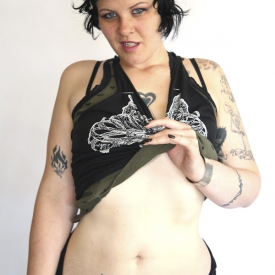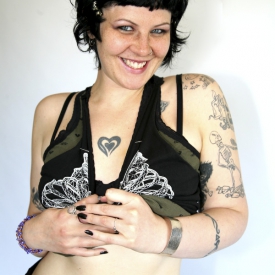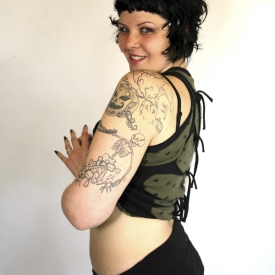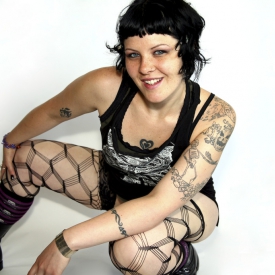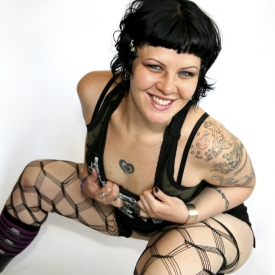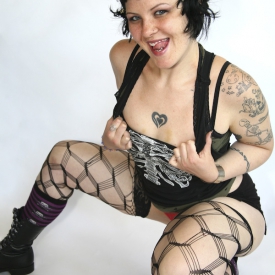 As Seen In: