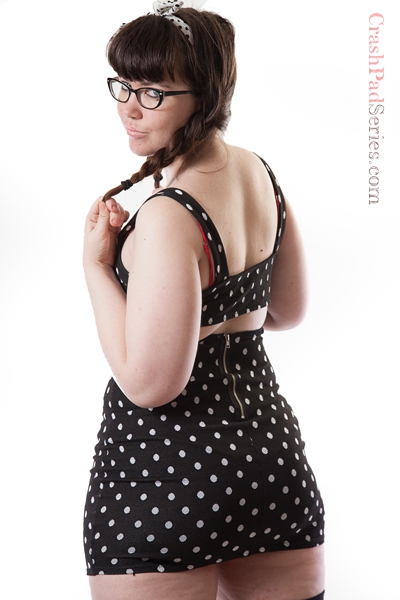 Sagittarius | Bottom | Single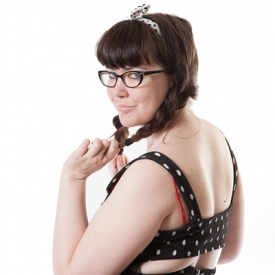 Doll
I love porn that empowers all individuals involved. I also love getting it on with sexy, toppy femmes. So of course I was down to shoot with this amazing company.
About Me: I'm a poet, designer, polka-dot loving, kitten. I enjoy adventures and doing my own thing.
Turn Ons: Glitter, Shoes, Fashion, Socks, Lingerie, Tattoos, Great Smiles, Intelligence, Silliness, Leather, Latex, Garter-Belts, Alliteration, Gags, Rope,Attention, Cuddles, Photography, Exhibitionism, Accents, Gas Masks, Hair Pulling, Bondage.
Who I'd Like to Meet: Fun and Fierce Femme Tops.
My Identity and/or Sexual Interests: Bottom, Queer, Polka-Dotted Princess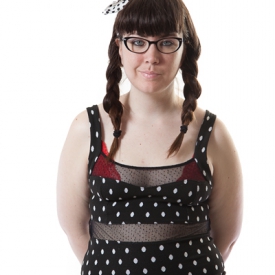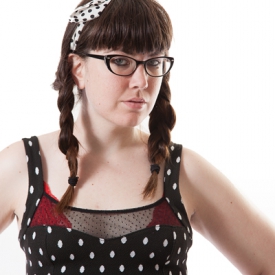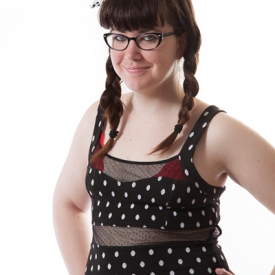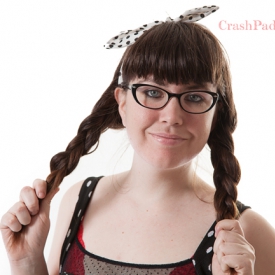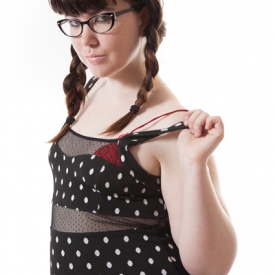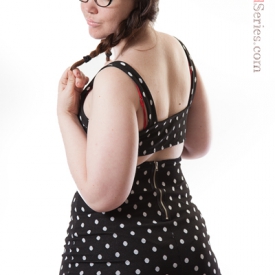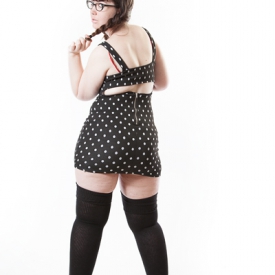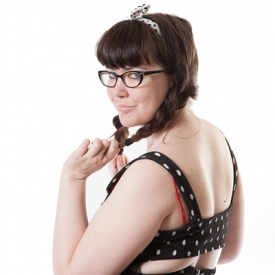 As Seen In: