Did you know we're a sponsor of Bike Smut, an erotic bicycle film festival? The festival's tour is now on it's Southwest leg of the USA and will be in the San Francisco Bay Area!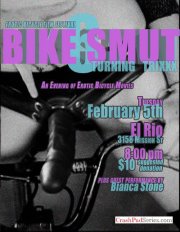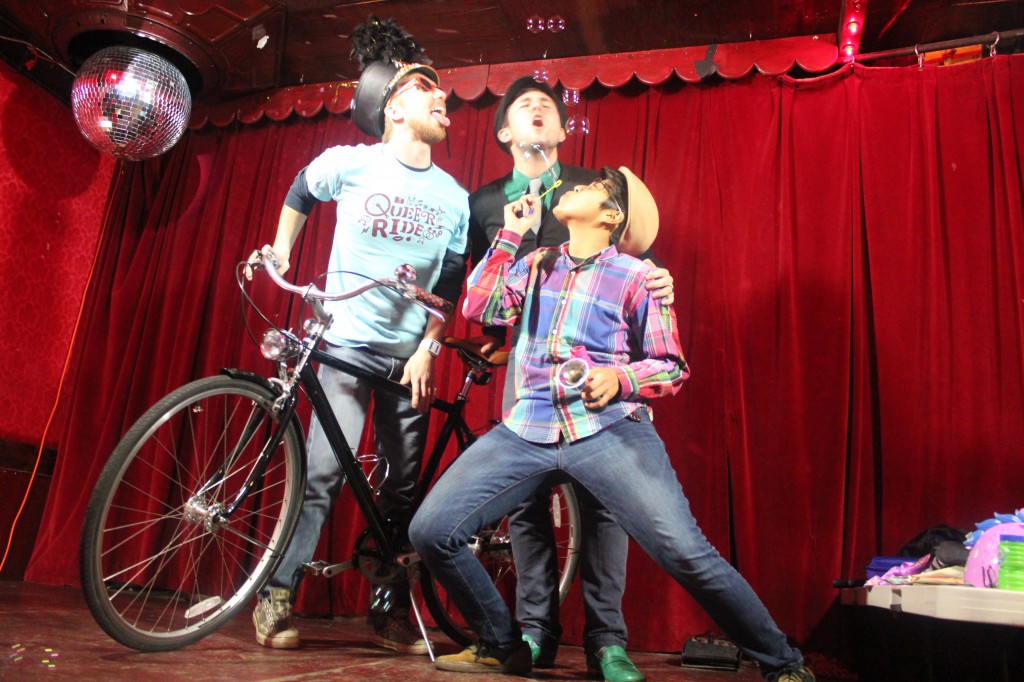 The Bike Smut Tour
Bike Smut is an international touring film festival celebrating human-powered transportation and sex-positive culture. Currently touring with it's 6th year of totally original erotic bicycle films made by different people from all over the world. This year includes two Bay Area local filmmakers (and Crash Pad Series Stars) who are also Feminist Porn Award-winners: Courtney Trouble and Madison Young.
Bike Smut does not release DVDs or put their films online, so the only way to see them is at a screening, and this will be your only chance to see this year's program in San Francisco and Oakland! Here are the two events:
Bike Smut 6: Turning Trixxx – Oakland
The Roll Up Bazaar – 4401 San Leandro St, Oakland
Sunday February 3rd 7:00pm
$6, 18+
Facebook
Bike Smut 6: Turning Trixxx – San Francisco
El Rio – 3158 Mission Street, San Francisco
Tuesday, February 5th 8:00pm
$10 suggested donation, 21+
Facebook
Plus special guest performance by Crash Pad Series star Bianca Stone!