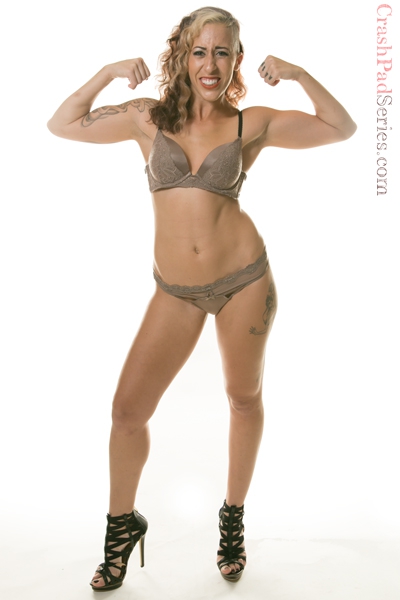 Gemini | Switch | Partnered in a committed polyamorous relationship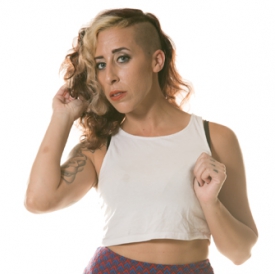 I'm all about authenticity. Five years ago I was slinging CrashPad DVDs across the counter of a feminist, mission-driven sex toy store on the East Coast, fantasizing that the entire mainstream industry would one day embrace the principles so clearly entrenched in Shine's work. Genuine attraction, real orgasms, a diversity of expressions and presentations, an emphasis on communication and consent, etc. etc. As an avid consumer of porn, I longed to see representations of desire that resonated with mine. When I began performing, I kept those principles close to my heart, and let them guide every decision I made to accept or deny a shoot or project. Stepping on set at CrashPad, I truly felt that I'd come full circle (it was a very "meta" experience, actually!). What I didn't expect to feel was such a strong, swelling sense of camaraderie and community that reinforced why I'm in the sex work industry in the first place. I'm honored to be a small part of the queer & feminist porn revolution. A recent transplant to the East Bay, I finally feel like I'm coming home. Oh, also, Tina Horn. Tina Horn brought me to the CrashPad. All Hail Tina Horn!
About Me: I'm a brassy dandy femme with an easy smile and a shoe collection as big as my heart. I grew up in a household full of moderates who were puzzled by my complete lack of shame or guilt surrounding sexuality. I've been a sex worker, burlesque(er) performer, and go go dancer since 2008, and I also moonlight as a sexual health educator, vinyasa yoga instructor, blogger, and professional Type A personality (which makes my sub space that much sweeter). Additionally, my porn-slinging days continue at Feelmore510, an erotic art gallery and adult store in Oakland. You can keep up with ALL of my sordid antics at www.andreshakti.com or by following me at @andreshakti!
Turn Ons: Making Out, Wrestling/Grappling/Roughhousing, Small Hands, Big Brains, Tattoos, Safe Sex, Fisting, Choking, Thuddy Impact Play, Laughter, Hydration, Timeliness, Dirty Talk, Leather, Massage, The Ability to Recommend a Good Book, & The Sound of a Magic Wand Being Flipped On.
Who I'd Like to Meet: You. The queerer you are, the wetter I get. I'm working on a rubric.
My Identity and/or Sexual Interests: Femme. Genderfuck. Fisting. Pain. Laughter. Safe Sex. Queer. Switch. Top. Bottom. Queen. Rough.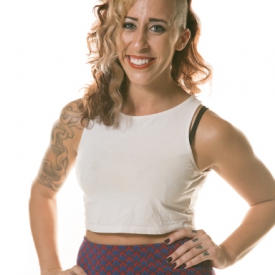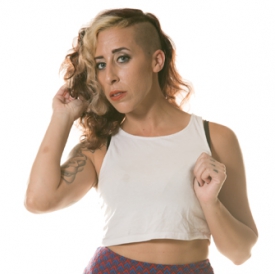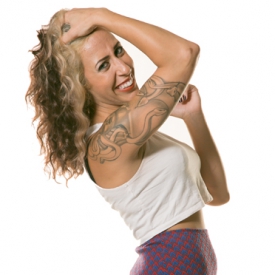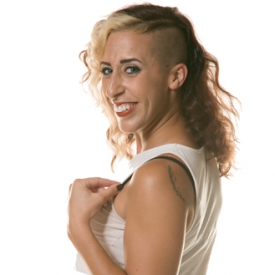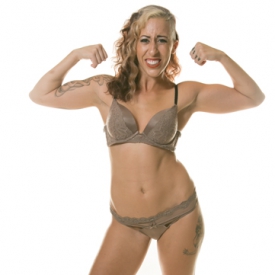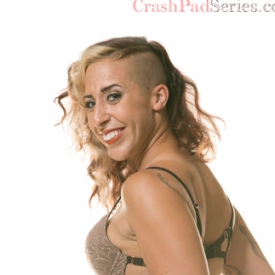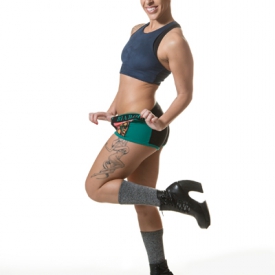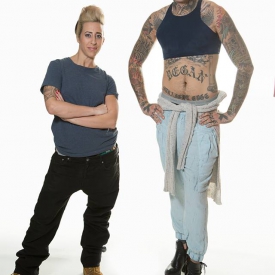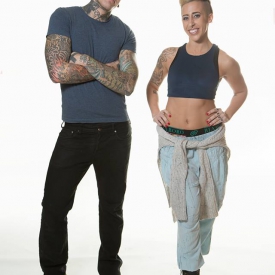 As Seen In: