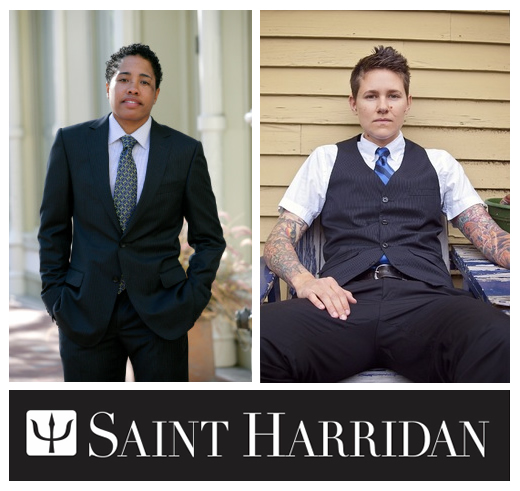 Our director Shine Louise Houston has applied to be a model for Saint Harridan, a new company that makes Men's-styled suits for people who might not be able to find a good fitting suit.
You can apply to be a model, too! Saint Harridan says: We're looking for fly Saints of all genders, shapes, sizes, ages and colors to kick it with us while we design the clothing we all wish somebody would finally! finally! make.
For more information, visit http://www.saintharridan.com/be-a-saint-harridan-model.html and check out their model application page!