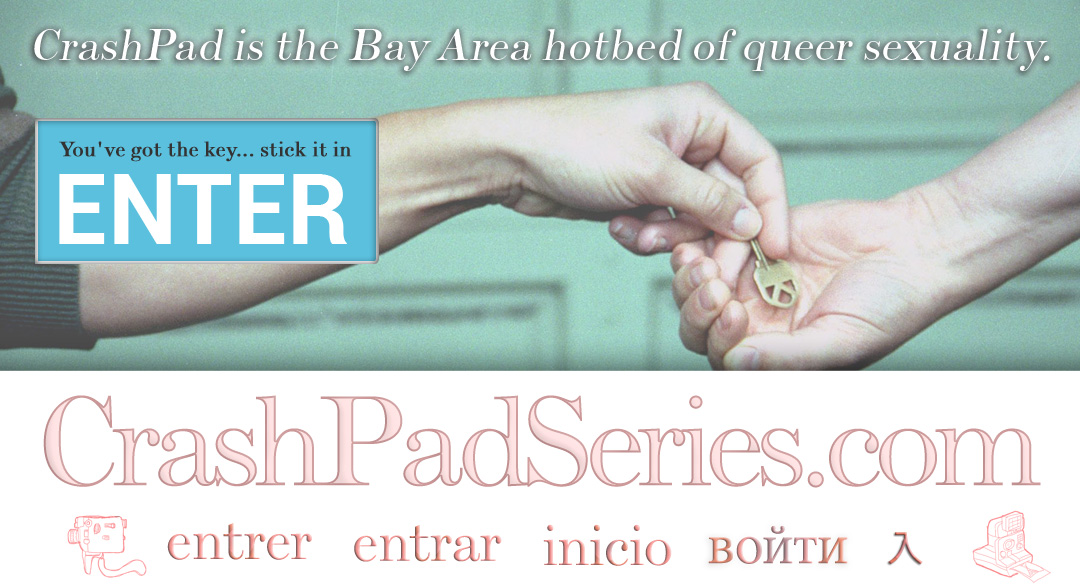 Feminist Porn Awards
Feminist Porn Awards "Best Website" 2011
Audience Choice Winner - Shawn & Mickey Mod, 2010
Nominated Crash Pad Series Volume 4 - Rope Burn, 2010
Steamiest Trans Sex Scene - Michelle Aston & Julie, 2009
Best Dyke Sex Film - Crash Pad Series Volume 1, 2008

Shine Louise Houston, Director & Producer
Curve Magazine's Lesbian Sex Culture Curator Award
Feminist Porn Awards "Visionary"
PorYes Europe's 1st Feminist Porn Awards Honored Filmmaker
International Ms Leather Keynote Speaker

Industry Awards and Nominations
XBIZ Awards Specialty Site of the Year Winner 2014
AVN Awards Best Alternative Website Nominee 2011-2014
AVN Awards Best Solo Sex Scene Nominee (Dylan Ryan) 2010
This is the Key to The Crash Pad.
Based on the Award-Winning feminist queer porn The Crash Pad, Queer Filmaker Shine Louise Houston brings to the web authentic female and queer sexuality. Here you'll find real dyke porn, lesbians, femme on femme, boi, stud, genderqueer and trans-masculine performers, transwomen, transmen, queer men and women engaging in authentic queer sexuality, whether it is with safer sex, strap-on sex, cocksucking, kink and bdsm,, gender play and fluidity, and always authentic orgasms. Enter the Crash Pad Series.
In order to view this site, you must agree to: *Be at least 18 years of age. *Not exhibit the material from this site to a minor and carefully insure that no minor has access to it or any other person who might find such material potentially offensive. *The material from this site is to be used for personal use in a private residence. *Personally warrent that the material on this site is acceptable to the average adult in according to community standards. *The material on this site will not be used against the site operator or any other person in any way. If not, please LEAVE.